Austintown bus driver builds bunk beds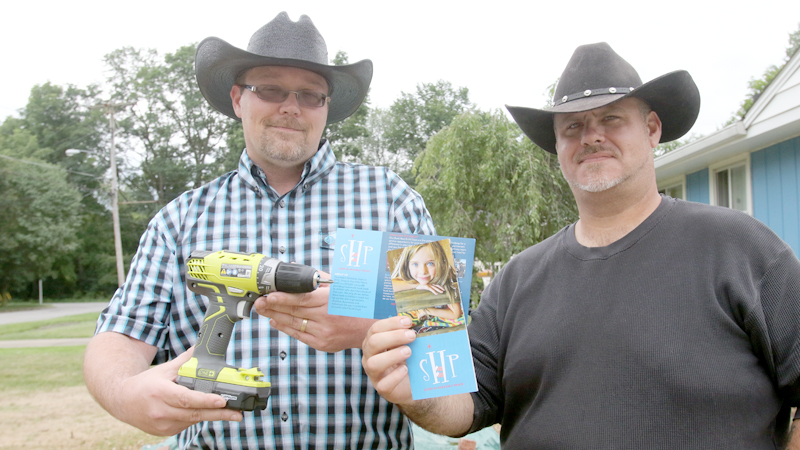 ---
AUSTINTOWN
The Youngstown Chapter of Sleep in Heavenly Peace is gearing up to build bunk beds for local children.
Sleep in Heavenly Peace is "a group of volunteers dedicated to building, assembling and delivering top-notch bunk beds to children and families in need," according to its website.
Dane Carder, Youngstown chapter president and Austintown bus driver, came onto Sleep in Heavenly Peace through Facebook.
"I was going to shut [Facebook] off, but God tells me to watch one more video, and it was about this, and this was it for me," he said. "Children have always been my heart as a bus driver for Austintown Local Schools."
And Sleep in Heavenly Peace is a way to give back to them.
"Sometimes we all take for granted we have a bed to sleep in," Carder said. "My vice president, Jeff Watkins, has the same heart that I do, and neither one of us wants to see kids sleeping on the floor. Each and every one of these children are ours. No child sleeps on the floor in our time."
The plan is to have an eight-member, core team trained to build a specific type of bunk bed within the next two weeks and then have them help the many volunteers build up the beds for children in-need.
"It becomes second nature to our guys, and then we can build all year long, supplies permitting," Watkins said.
The experience is one-of-a-kind for Sleep in Heavenly Peace volunteers.
"It's the most amazing feeling that I have ever had in my life – next to my children being born," Carder said. "Going on a delivery [and] just being able to watch them guys [the children] being happy as can be, I wanted to bawl my eyes out."
Carder and Watkins want to help serve all of Northeastern Ohio, but are looking for donors to help supply various materials. To donate materials, request a bed or for information visit shpbeds.org/.
More like this from vindy.com