Summary of recent criminal activity in Hubbard, Liberty and Girard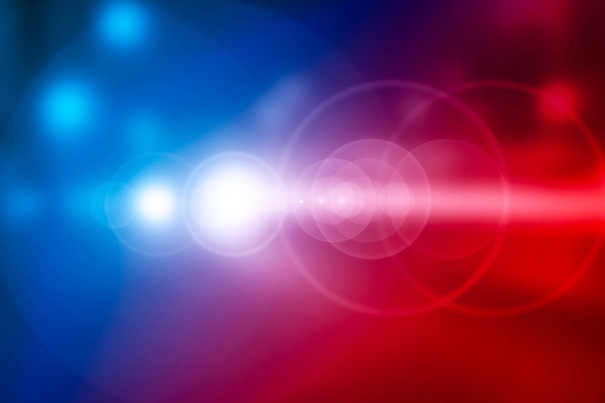 ---
A summary of recent criminal activity in Hubbard, Liberty and Girard:
HUBBARD
Aug. 5
Recovered property: An attendant with a West Liberty Street gas station found a bag near a trash bin that contained about $16 worth of random costume jewelry.
Aug. 6
Arrest: A traffic stop on Youngstown-Hubbard Road resulted in the arrest of Ted R. Frisch of Taylor Street, Hubbard, who was charged with operating a vehicle impaired. Frisch, 46, refused to submit to a breath test, a report showed.
Domestic violence: Tawna J. Cooksey-James, 64, of Fox Street, Hubbard, was charged with the crime after police received a 911 call from a man who later alleged that during an argument, Cooksey-James had come after him with a knife.
Aug. 9
Criminal damaging: A man in the 700 block of North Main Street noticed someone had removed the lug nuts from his vehicle.
Harassment: An Elmwood Drive woman said her former boyfriend's girlfriend has sent her unwanted correspondence via text and Facebook messages.
LIBERTY
Aug. 6
Counterfeit: A phony $100 bill was reportedly passed at Taco Bell in the Liberty Plaza.
Drugs: Officers near Belmont and Trumbull avenues pulled over then charged Michael D. Barbone, 59, of South Randolph Avenue, Girard, with drug abuse after alleging Barbone had a bag containing suspected crack cocaine.
Theft: A Vine Street man saw that the license plates had been stolen off his trailer.
Identity theft: A James Lane woman learned that someone without authorization had opened a phone account using her Social Security number, leaving a balance of about $700.
Aug. 7
Arrest: Youngstown police in the 2700 block of Belmont Avenue handed to township authorities Destiny M. Cintron, 24, of Mumford Drive, Liberty. She was wanted on a Girard Municipal Court warrant.
Assault: A Green Acres Drive woman alleged a woman who is the accuser's boyfriend's co-worker came to her apartment and kicked her stomach, then punched and scratched the victim's head and face.
Theft/criminal damaging: A man reported a TV/stereo unit, six speakers and two amplifiers were missing from his vehicle after he took it to a Belmont Avenue business for transmission repairs.
Harassment: An employee with a Motor Inn Drive motel told authorities a man made five such calls, including one that contained a threat to shoot up the business.
Criminal damaging: A worker for a Belmont Avenue business discovered someone added sugar, nuts and bolts to his vehicle's gas tank.
Theft: A construction worker who was helping to install water lines near Overbrook Avenue and East Drive discovered a $1,450 steel tapping sleeve had been stolen.
Aug. 8
Arrest: Authorities were dispatched to the Mahoning County jail to pick up Aeryka T. Gentry, 24, upon ascertaining Gentry, of Compass West Drive, Austintown, was wanted on a probation-violation charge from the township.
Theft: A Logan Gate Road man noticed a $1,500 all-terrain vehicle missing from his backyard.
Recovered property: A 2007 Honda Accord was found at a business in the 2800 block of Youngstown-Hubbard Road after having been reported stolen in the township.
Theft: A Twin Oaks Drive man reported having given another man who said he needed work $500 to cut down five trees on the accuser's property, but that he never showed up to do the job.
Aug. 9
Arrest: Authorities picked up Mister Jackson, 32, at the Mahoning County jail. Jackson, of Drummond Avenue, Youngstown, was wanted on a township warrant.
Stolen property: Officers charged John C. Houser, 33, of Trussit Street, Youngstown, with receiving stolen property after a Monticello Boulevard woman reported the rear license plate had been removed from her car.
GIRARD
Aug. 8
Criminal mischief: A Powers Avenue woman told police eggs had been tossed at her son's car, leaving possible damage to its hood's finish.
Criminal mischief: An East Broadway Avenue man reported someone had struck his two vehicles with eggs.
Aug. 9
Menacing: A Forsythe Avenue woman told police a man engaged her in a verbal altercation after she reportedly refused to help him load a sandbox that had been placed on a curb into his vehicle.
Theft: A $550 iPhone and $1 worth of loose change were removed from a car in the 10 block of Townsend Avenue.
Recovered property: A mountain bike was found at the end of a driveway in the 700 block of Lawrence Avenue.
Theft: Someone in the 60 block of Stambaugh Street took $10 in change from a vehicle.
Aug. 10
Theft: A Jones Court man reported a $250 global positioning system and loose change had been removed from his Jeep.
Theft: A West Howard Street woman discovered a set of headphones and $5 in change missing from her car.
More like this from vindy.com