Girard-McDonald viaduct to be renamed for Leo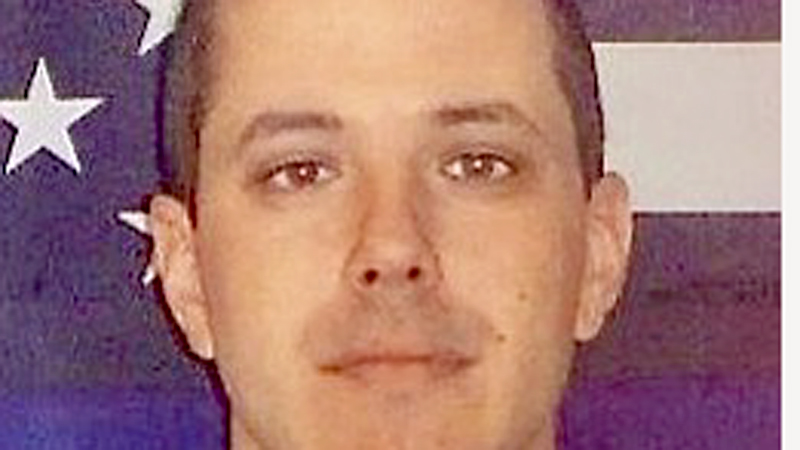 ---
GIRARD
The Girard-McDonald viaduct will officially be renamed the Officer Justin Leo Memorial Bridge on Sept. 3, and after the dedication ceremony there will be a free 2-mile run/walk event through downtown Girard in honor of the slain officer.
The times for these events will be announced later.
Justin was shot and killed while responding to a domestic-violence call Oct. 21, 2017, at Indiana Avenue.
An anonymous person donated a marble marker to honor Leo, and it will be installed in the city hall's yard the day of the ceremony.
The marker says, "In memory of Officer Justin Leo, who gave his life in the line of duty ... It's not how these officers died that made them heroes, but how they lived."
The Trumbull County commissioners on April 4 approved changing the name of the bridge, which spans the Mahoning River.
A group of Girard High School cross country members have been working with the Girard Police Department and Justin's father, Dave Leo, to set up the memorial run/walk.
Dave and his wife, Pat Leo, are lifetime educators. In the wake of their son's death, they have been working to carry on his legacy by touching students' lives.
This year, four students were awarded the $5,000 Officer Justin Leo Memorial Scholarship by the Trumbull County Chapter of the National Association of Wolves, of which Dave is the scholarship chairman.
Dave said there is already enough funding for next year's scholarships in his son's honor, and combined with this year's scholarships, there was a total of $140,000 in the scholarship fund.
People from around the country and in the Girard community have donated to the fund.
About 176 people participated in a golf outing fundraiser in June to raise money for the fund as well. Another outing is being planned for next year, Dave said.
Dave and Pat are also working with the Youngstown State University Foundation to create another set of scholarships in their son's memory to be awarded for next school year.
They would like to award two scholarships for students in the police academy: one for an education student and one for a student involved in athletics.
The selection reflects Justin's passions – serving his community as a police officer, volunteering to help students, playing sports and umpiring for the Girard baseball leagues.
Dave said Justin has been recognized at tributes for fallen police officers such as the Ohio Blue Knights' motorcycle rallies in Cleveland and Westerville.
President Donald Trump and Vice President Mike Pence also honored Justin along with other slain officers from around the country at the National Law Enforcement Officers Memorial Ceremony in May.
Dave chokes up talking about how it feels to see his son and other slain officers honored for their service.
"We go to these things, and you are happy they are being honored but, boy, it just tears you up. Emotionally, it's been really tough," Dave said. "I can't imagine, come October, what we are going to feel like."
Throughout the city, tributes to their son still stand almost a year later.
Dave noted Justin's badge number still flashes at the Dairy Queen, for example. On downtown storefronts, messages of "We love you Justin" and his picture are displayed.
To donate to the Justin Leo Scholarship Fund, go to the Girard Police Department and indicate the money is for the fund, or send the money to the department and mark the envelope with "Justin Leo Scholarship Fund."
More like this from vindy.com