Expert witness issue could delay Hoerig trial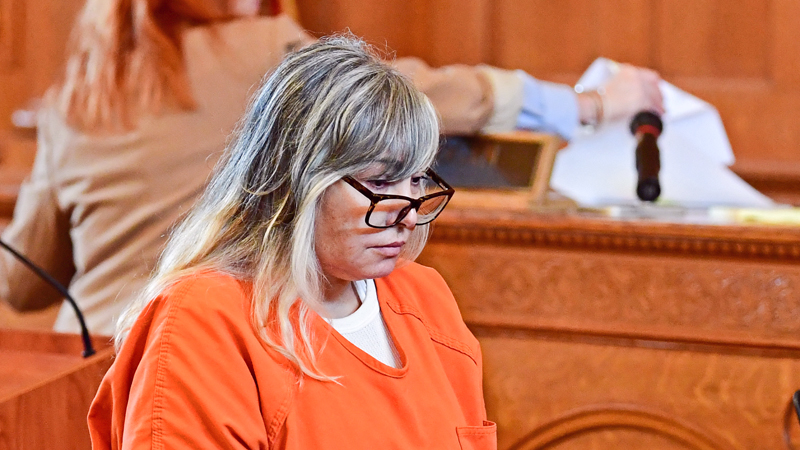 ---
By Jordan Cohen
WARREN
An issue raised by the defense over an expert witness could force a delay to the scheduled Sept. 17 aggravated-murder trial of Claudia Hoerig.
Trumbull County Common Pleas Judge Andrew Logan issued the warning Thursday at the conclusion of a pre-trial hearing for Hoerig, 53, who is accused of killing her husband, Air Force Major Karl Hoerig in March 2007 at the couple's Newton Falls home.
The woman fled to her native Brazil and remained there for nearly 11 years before being extradited earlier this year.
The victim was a pilot and served in the reserves at the Youngstown Air Reserve Station.
"The defense has no expert witnesses and the prosecution has an expert witness," Judge Logan said.
If the issue remains unresolved, the trial may have to be postponed, he warned.
Judge Logan has set another hearing for Aug. 23 to see where the dispute stands. His warning to both sides: "Act accordingly."
Claudia Hoerig's public defenders say they need an expert witness to examine hard-drive images from two computers seized by police from the Hoerig residence. Prosecutors Dennis Watkins and Chris Becker have referred to the defense request as "a fishing expedition."
Hoerig, accompanied by her public defenders, listened and occasionally took notes but did not react as several witnesses, including Paul Hoerig, one of the victim's brothers, testified for the prosecution.
Much of his testimony centered on what he saw in his brother's truck on March 15 when the victim's body was discovered inside his home. He said he and Maj. Hoerig "grew up with guns" and were always careful with them. Two weapons not used in the killing were found in the bed of the truck, which was parked in the driveway.
"I thought it was strange that guns would be unsecured in the bed of the vehicle," Paul Hoerig testified.
Hoerig, who has worn prison clothing to each of the hearings, has been incarcerated since her extradition to Trumbull County.
More like this from vindy.com