Mellencamp exhibition set to premiere at Butler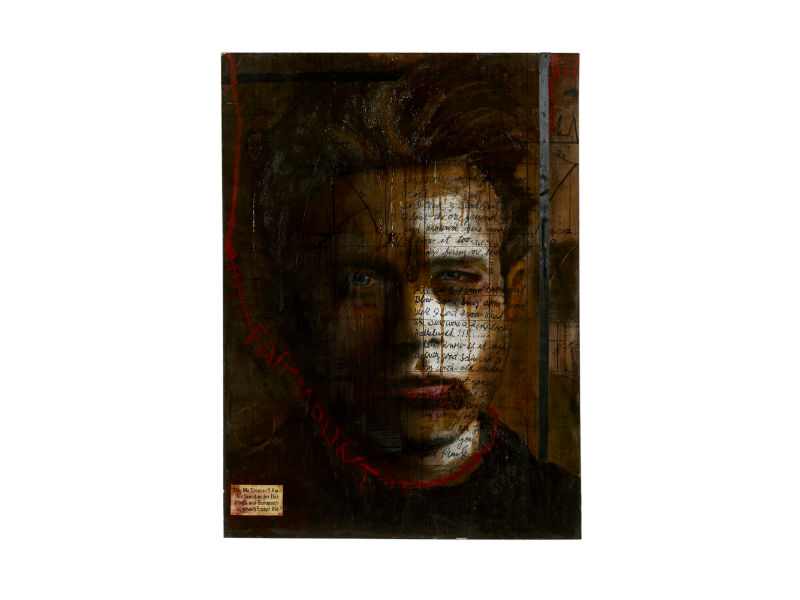 ---
By GUY D'ASTOLFO
YOUNGSTOWN
A new exhibition of paintings by rock icon John Mellencamp will open at the Butler Institute of American Art, 524 Wick Ave., on Sept. 20 and run through Nov. 18.
"John Mellencamp: Expressionist" will be the artist's second show with the Butler, following his 2013-14 exhibition at the museum's Trumbull Branch in Howland.
The upcoming exhibition will include more than 40 large-scale oil portraits and mixed-media pieces that deal with issues of the working class and bittersweet truths of the human condition. They also share the anti-establishment attitude found in the Rock and Roll Hall of Famer's music.
"This is John Mellencamp's second major exhibition at the Butler Institute of American Art, and one that truly reveals the depth of his talent as a visual artist," said Louis A. Zona, executive director of the museum.
Admission to the Butler is always free.
Zona said he is impressed with the coming exhibition.
The quality of Mellencamp's work "continues to grow from an already high point," said Zona. "He really knows how to paint and I am excited both by his technique as well as the power of his images."
The exhibition will open with a private artist reception for Butler museum members. For membership information, visit ButlerArt.com or call 330-743-1107, ext.1312. There will be no public reception.
The Butler show will be the premiere of the exhibition.
"[Mellencamp] has exhibited some of these works at the ACA Gallery in New York City and at the Rock and Roll Hall of Fame," said Zona. "But this is a gathering of works that for the most part are being shown for the first time here at the Butler."
The 2013-14 exhibition at the Trumbull Branch was the rocker's first in an art museum.
Though known primarily for his music, Mellencamp has seriously pursued painting for more than 35 years. His style of painting has evolved over the years with an approach that uses color, free interpretation and strong brushwork to create highly expressionistic imagery.
Zona describes Mellencamp's art as Neo Expressionistic, "since his paintings are a return to the emotionally based applications brought forth by German Expressionism, Fauvism and Abstract Expressionism."
Mellencamp's paintings, he added, are "rich in spellbinding imagery, enriched by [the artist's] understanding of visual organization and the power of color."
Zona has an affinity for German Expressionism, calling it one of modern art's first great artistic movements
"In subject matter and in execution, [the German Expressionists] saw visual art as a force for social good," said Zona. "They painted at a time when there was much social upheaval.
"Otto Dix's work is especially appealing and he was an artist that John Mellencamp can easily identify with. Both artists use distortion, exaggeration, unusual composition and the power of color."
Zona describes Mellencamp as an incredibly gifted painter.
"The new work included in this exhibition can rightfully take its place alongside the most significant expressionistic art of the post-war era," he said.
A full-color catalog to accompany the exhibition will be sold in the Butler's store. It will include comments by Zona, an essay by cultural writer and critic David Shirey, and an interview with Mellencamp by art writer Bob Morrison.
This exhibition was organized by the Butler Institute of American Art and partially funded by the Ohio Arts Council.
More like this from vindy.com