Summary of police activity in Canfield and Austintown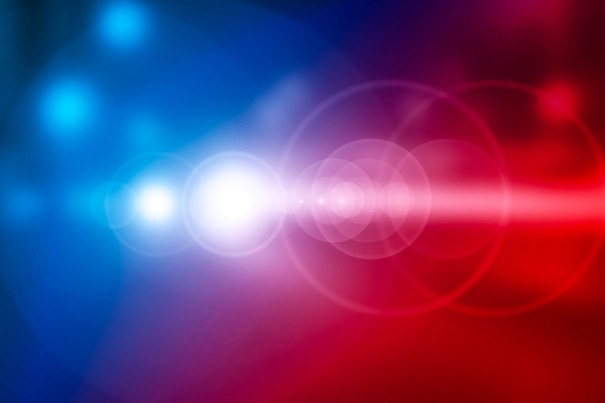 ---
A summary of recent criminal activity in Austintown and the city of Canfield:
AUSTINTOWN
Aug. 2
Misuse of a credit card: An Oakcrest Drive resident found unauthorized credit-card charges.
Vandalism: A vehicle's engine was reportedly tampered with in the township, though the report listed no address.
Theft: Lawn equipment was stolen from Handyman Hardware, 4351 Kirk Road.
Aug. 3
Arrest: After responding to a report of an intoxicated motorist near state Route 46 and County Line Road, police charged Mary E. Bennett of Basswood Avenue, Warren, with operating a vehicle impaired after saying Bennett, 41, registered a 0.188 blood-alcohol content, more than double Ohio's 0.08 legal intoxication limit. Bennett reportedly was found slumped in the vehicle after another driver traveling in the opposite direction on Route 46 near Niles alleged Bennett had nearly struck her car.
Fraud: A Crabwood Drive resident found that 10 unauthorized transactions had been made to a debit card.
Theft: Forty-five over-the-counter pills were missing from an apartment in the 100 block of Westchester Drive.
Theft: Someone stole $138 worth of items from Walmart, 6001 Mahoning Ave.
Menacing: A Burkey Road resident reported having received threats via phone and social media.
Theft: Sharon D. Smith, 53, faced a theft charge. Smith, of Canfield Road, Youngstown, was accused of intentionally failing to self-scan $138 worth of mainly food items while at Walmart.
Aug. 4
Criminal damaging: A vehicle in the 4800 block of Westchester Drive was found with damage to a mirror and other areas.
Robbery: Authorities responding to a shoplifting situation at Walmart charged Mark C. Williams, 46, of Newton Drive, Newton Falls, with robbery after alleging Williams had stolen items that included a Bluetooth speaker, then pushed a loss-prevention official who tried to detain him out of the way before fleeing in a vehicle, all of which was reportedly captured on store surveillance footage. In addition, Daniel A. Murray, 29, also of Newton Drive, Newton Falls, was charged with possessing drug paraphernalia and criminal tools when, officers alleged, several such tools and a digital scale with suspected drug residue were found.
Aug. 5
Arrest: A traffic stop on Interstate 680 near Meridian Road led to the arrest of James J. DePizzo, 48, of North St. Clair Avenue, Girard. He was wanted on a Hubbard warrant charging failure to comply with a court order.
Fraud: An Artmar Drive woman discovered $2,000 worth of unauthorized charges to her account.
Drug paraphernalia: Officers at an Oakwood Avenue business wrote a minor-misdemeanor citation to Michael J. Jarrett, 23, of North Hazelwood Avenue, Youngstown, charging him with possessing drug paraphernalia after a police dog reportedly led to the discovery in Jarrett's vehicle of a suspected marijuana pipe and a device commonly used to grind marijuana.
Recovered property: A Social Security card was found near Mahoning Avenue and turned over to the police department.
Theft: A bicycle was stolen from a business in the 10 block of North Edgehill Avenue.
CANFIELD
Aug. 3
Summons: After being stopped on Wadsworth Avenue, Shathomas Hewlett, 25, of Signature Circle, Austintown, was handed a summons charging driving under suspension.
Summons: A traffic stop on North Broad Street resulted in a summons charging Tayana Williams-Davis, 21, of Ivanhoe Avenue, Youngstown, with driving under suspension.
Aug. 5
Drugs: Officers on West Main Street pulled over then charged Thomas Mollohan, 49, of North Lawrence, Ohio, with drug abuse (marijuana).
Arrest: After pulling him over on U.S. Route 224, authorities took John Peuterbaugh, 44, into custody and issued him a summons charging driving under suspension. Peuterbaugh, of Canal Street, Hanoverton, also was wanted on a Lordstown Village warrant.
Aug. 6
Summons: Casec Barnes, 35, of Louis Lane, Girard, was charged with driving under suspension during a traffic stop on Edwards Street.
Citation: Police on East Main Street cited Christine Holly, 64, after saying the Alliance woman had gone through a red light.
More like this from vindy.com