Probation given to former chief, coroner's investigator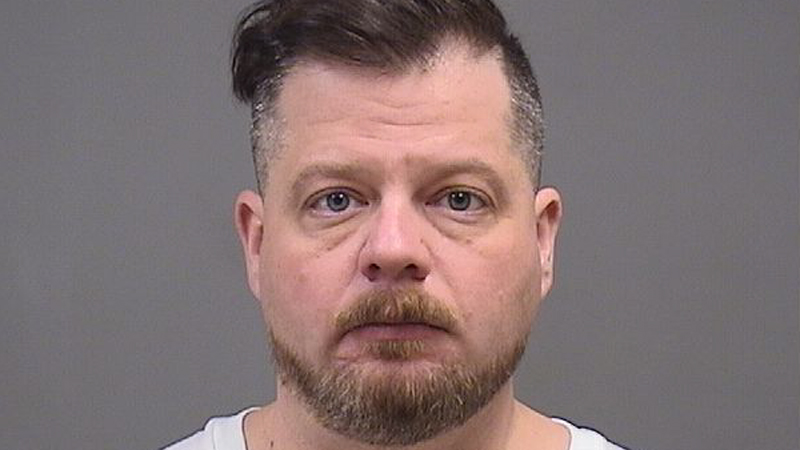 ---
By Joe Gorman
YOUNGSTOWN
Stacy Kello said Wednesday in Mahoning County Common Pleas Court it was either lose her life or wreck her ex-boyfriend's career.
She chose his career, as Rick Jamrozik, former Lowellville police chief and investigator for the Mahoning County Coroner's office, was sentenced to five years of probation.
The sentence was agreed on by prosecutors and defense attorneys, on charges that Jamrozik stole while working, and for beating Kello.
Jamrozik was sentenced by Judge Maureen Sweeney on a fifth-degree felony charge of theft in office for stealing $2,500 cash from a Youngstown home he responded to as a coroner's investigator; obstructing official business, a misdemeanor, for wiping his village issued cellphone of incriminating data while he was being investigated; attempted aggravated assault, a fourth-degree felony; and misdemeanor counts of domestic violence, possession of criminal tools and obstructing justice.
Jamrozik pleaded guilty to theft in office and obstructing official business charges and no contest to the rest.
Jamrozik also had to give up his certification to be a police officer. He must pay $2,500 restitution to the estate of the man he stole from and also pay more than $3,000 to Kello for dental work she needed because of a beating she received from him.
His attorney, J. Gerald Ingram, said Jamrozik's conduct was fueled by an addiction to drugs. He asked for probation, saying his client has no criminal record and he had to give up his livelihood as well as live with the scorn of what he has done.
"For the rest of his days, his reputation will be forever tarnished," Ingram said.
Jamrozik apologized to his friends and family and community for his actions.
"I made some poor decisions," Jamrozik said. "I cannot apologize enough to my family, friends and community."
Kello told the judge that after Jamrozik got addicted to drugs, "this got out of control."
She said Jamrozik knocked out one of her teeth and inflicted other injuries on her during a series of beatings. She said once she found pills of his when she was cleaning and he beat her severely.
She said she was afraid for her life and decided to talk to investigators, knowing it would cost Jamrozik his job.
"It got to the point where it was my life or his career," Kello said. "I wanted to have a life."
The Ohio Bureau of Criminal Investigation began its investigation of Jamrozik in May 2016. U.S. Marshals and the county sheriff's office assisted.
More like this from vindy.com