More than 7 million Americans don't know they have diabetes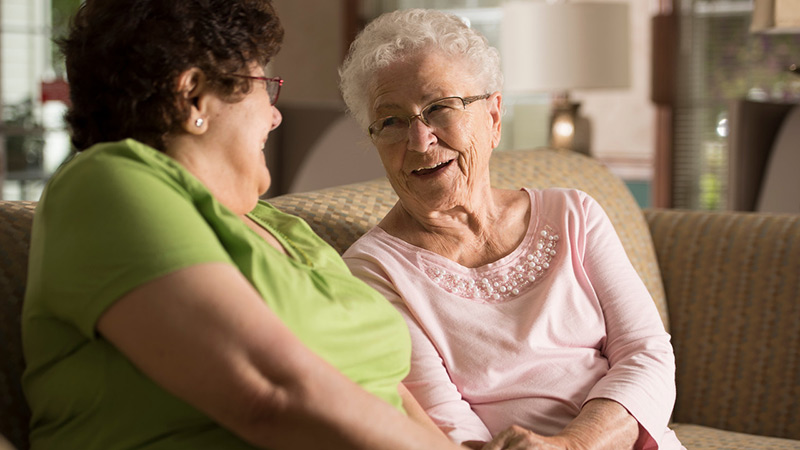 ---
Brought to you by Mercy Health
With more than 30 million Americans with diabetes, chances are you know someone living with this chronic condition. But could you also be at risk? People who develop diabetes may not notice any symptoms until after the disease has caused serious damage to their bodies. The American Diabetes Association (ADA) estimates that about 7.2 million Americans have undiagnosed diabetes.

The risk of developing diabetes increases with age, climbing to nearly 1 in 4 by age 60. An additional 86 million Americans have elevated blood sugar levels, a condition known as prediabetes. People with prediabetes are at high risk of developing the disease within the next 10 years. Experts suggest 90 percent of people with prediabetes do not know that they have it.

It is important to understand the difference between the two types of diabetes – Type 1 and Type 2.
Type 2 diabetes, or adult-onset diabetes, is the most common form. It impairs the body's ability to use insulin, a hormone that helps convert sugar into energy. Due to the lack of insulin or the insulin is not working properly, when a person has diabetes, sugar in the bloodstream cannot pass into the cells to be used as fuel. Therefore, the sugar stays in the bloodstream and gets too high. Over time, excess blood sugar can damage blood vessels, reducing circulation to some parts of the body.

Type 1 diabetes used to be commonly referred as juvenile diabetes as it appeared to in very young children. Although not as common, those living with Type 1 depend on prescribed insulin for treatment since their pancreas is not able to produce insulin.

If either type is left untreated, the impact can be harmful. People with diabetes are two to four times more likely to suffer from heart disease or serious complications that can include blindness, high blood pressure, kidney failure and amputation due to nerve damage.

Experts stress the importance of regular screening for diabetes and prediabetes. "A simple blood test can detect the problem before irreversible damage or serious complications occur," says Carol Zabel, manager of the diabetes education services at Mercy Health. "In fact, if we catch the illness in the prediabetes stage, there is still time to prevent diabetes by changing your lifestyle." In one study, people with prediabetes who lost 5 to 10 percent of their body weight and walked for 30 minutes a day for five days cut their chances of developing diabetes by 58 percent.
When prediabetes or diabetes does develop, prompt diagnosis and treatment can prevent complications and improve long-term health. Diabetes self-management education programs, such as the one offered at Mercy Health, have specially-trained nurse and dietitian/nutritionist educators like Zabel to help patients understand and manage their condition. Through individual counseling, classes and support groups, patients learn to eat well, exercise, relieve stress and monitor their blood sugar. "Treatment has come a long way, and many people with diabetes now live long and active lives," says Zabel.

To learn more about your risk factors and diabetes, schedule an appointment with your Mercy Health Physician today by calling 855-883-7150. To learn more about Mercy Health's Diabetes Education Services call 330-480-2676.
More like this from vindy.com