Man gets 15 to life for murder of girlfriend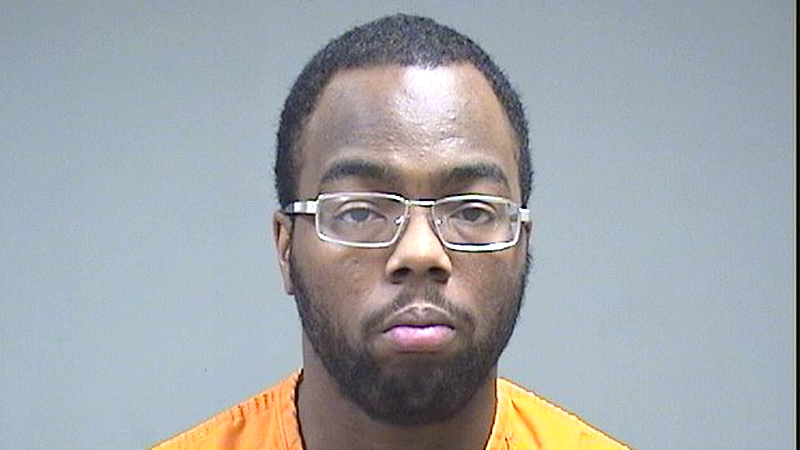 ---
By Joe Gorman
YOUNGSTOWN
So many people came Friday for the plea and sentencing of a man charged with murdering his girlfriend and driving her to Niagara Falls in the trunk of his car that many had to be turned away.
Judge Lou D'Apolito of Mahoning County Common Pleas Court said that turnout shows how the loss of Anvia Mickens, 27, will impact her family and friends for years to come.
"I know this young lady will never be forgotten, and she was loved by a lot of people," Judge D'Apolito said just before he sentenced Jeshawn Elliot to 15 years to life in prison for the Aug. 9 beating and strangulation death of Mickens.
"You wonder why. But there's no answer," Judge D'Apolito said.
Police said Elliot killed Mickens, his girlfriend, stuffed her in the trunk of his car, then drove to Niagara Falls, N.Y., confessing to her murder on the phone as he drove there.
After court, assistant county Prosecutor Dawn Cantalamessa said Mickens and Elliot had lived together in Elliot's Outlook Avenue home, but Elliot was upset because he thought Mickens was seeing someone else. Police have video of her getting out of her car behind the International Towers on Market Street to go to work at a nearby barber shop downtown on the day she was killed, and video of Elliot driving by.
There is also video of Elliot's car in the parking lot of the Covelli Centre. Cantalamessa said police believe Elliot killed Mickens there then drove to Niagara Falls, where he was arrested by Falls police.
So many people came for the sentencing that deputies restricted access to the courtroom to immediate family of Mickens and Elliot.
Speaking on behalf of the family, Calvin Turner said the loss has profoundly affected them and friends of Mickens. He said they have been angry, sad, questioned their faith, and they miss her terribly.
"For some, they are living life with the pause button pressed down," Turner said. "I know life goes on. But so does the heartache, the emotional roller coaster, and the questions: 'Why, God? Why us?'"
Karen Minor Turner said Mickens was her niece and she told the judge Mickens was killed not only on her birthday, but the birthday of her mother as well.
Mickens loved her family, Minor Turner said, and was present at all family events big and small. Her absence is especially felt at the regular family movie night, Minor Turner said.
"There's no one or nothing that can replace Anvia," Minor Turner said.
In a soft voice, Elliot apologized: "I would like to apologize to the Mickens family for all I've done. I'm sorry."
In exchange for his plea, prosecutors dropped a charge of aggravated murder. Under Ohio law, the only sentence that can be given for murder is 15 years to life in prison.
More like this from vindy.com