Warren man charged with skinning his own dog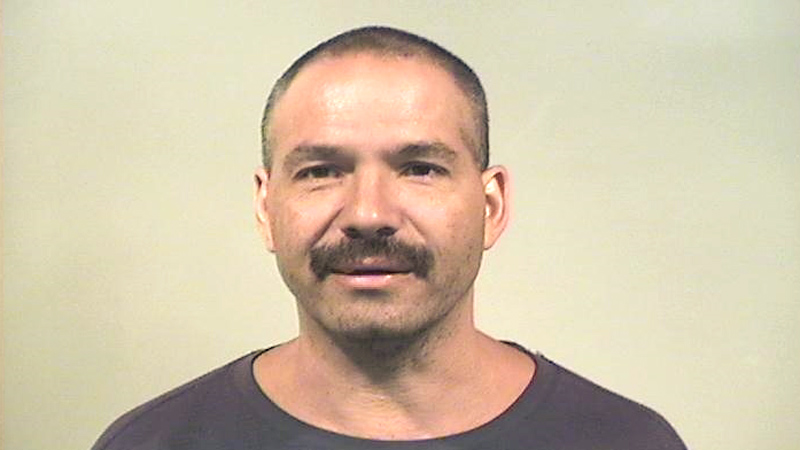 ---
By Ed Runyan
WARREN
Scott A. Winter, 46, of Warren is in the Stark County jail and will be arraigned today in Canton Municipal Court on a felony animal-cruelty charge on allegations he skinned his pit bull dog in a Canton home.
Canton Municipal Court records show Winter was charged by Canton police with prohibitions concerning companion animals July 26, and a warrant was issued that day for his arrest.
This is the law that went into effect in 2016 – sometimes called Goddard's Law – that has been used several times in Warren in the past to give greater punishment to offenders than was possible in the past.
Though The Canton Repository reported Thursday that Winter was accused of skinning the dog alive and posting a video of it on Facebook, at least one outlet is now reporting the dog was dead when it was skinned.
And Warren police detective Michael Altiere told The Vindicator late Thursday the only images he's aware of were still photographs posted on Facebook by Winter's son showing the dog being skinned after it was dead.
Altiere said Winter and his girlfriend, Victoria S. Young, 32, have lived in Warren about a month.
A couple weeks ago, citizens started posting information on the Warren Police Department Facebook page about images showing the dog being skinned, so Altiere started working with Canton police on the case, Altiere said.
Warren police arrested Winter on an old warrant out of Canton a short time later.
Warren police arrested Winter again Wednesday morning at his home on Palmyra Avenue Southwest in Warren after Canton police filed the new charges related to the dog-skinning images, which they believe were taken in the spring.
Young, 32, was charged with misdemeanor falsification after police questioned her about bones found in the backyard of their Warren home and a dog police were told had lived there.
Young initially said the dog had run away but later said it was killed by being hit by a car, and Winter burned it in the fire pit. That was the basis for the falsification charge, Altiere said.
She pleaded not guilty Thursday in Warren Municipal Court, and bond of $3,500 was set.
Police are continuing to investigate what happened to the dog in Warren. The home on Palmyra was condemned by the Warren Health Department after police reported it was in deplorable condition on the inside, Altiere said.
Winter lived in Stark County in the past. Court records indicate he was living in Uniontown last December when he was convicted of failing to show a deer permit.
He also was convicted of a number of offenses in April 2017 for failure to register dogs and failure to obtain rabies vaccinations for dogs when he was living in Louisville.
He was convicted of multiple counts of animal cruelty in November 2016. He has no criminal record in Warren.
Facebook recently made public its "community standards," which ban imagery of "violence committed against real people or animals with comments or captions by the poster" reflecting enjoyment of suffering.
Facebook says people should not post imagery that includes "animal dismemberment or animal abuse."
It is not known whether Facebook took action against the images related to Winter.
More like this from vindy.com