Making magic with paper at the library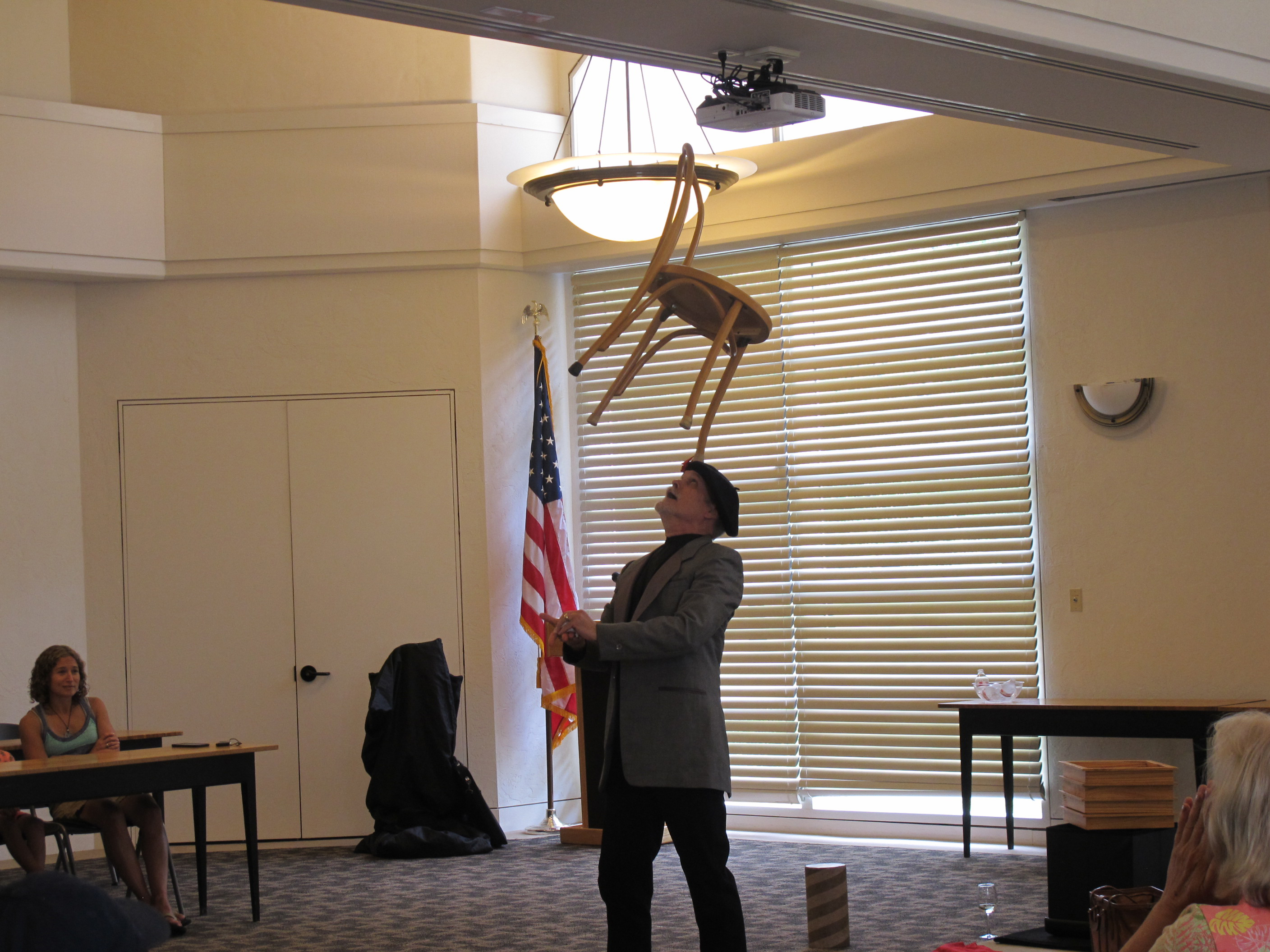 ---
By JESSICA HARKER
What is origami; is it an art, a math problem or simply magic?
According to Michael Roy Baldridge, of Cirque du Papier, it is all three.
Baldridge, who is from Kent, is an "origami entertainer, and a visual artist," according to Starr Jones, a librarian at the Austintown branch who organized the event.
"I thought this would be an interesting program because it was for ages 8 and up, so its a good all ages program." Jones said, Baldridge has a variety of experience as a performer, including notably working for Cirque du Soleil and the Ringling Brothers Circus.
Fifty-eight people were in attendance, exceeding the number of spots available for preregistration according to Jones.
"We had registration... but a lot of people came who didn't sign up," Jones said, "There is way more than we thought there would be."
She said this is the first time any performance of this kind has happened at the library.
"It is good for educational purposes, and it is a different kind of program from what we've had. I thought it would be interesting," Jones said.
During the performance, Baldridge created a number of origami creations including an elephant and a "water bomb."
Throughout the event Baldridge discussed the history of origami and explained its unique features to those in attendance.
"Origami is sculpting, but it is unique because unlike clay where you add, or stone where you chip away, origami neither adds nor subtracts anything," Baldridge said.
Baldridge entertained the group that was gathered with a number of tricks, including juggling and balancing a chair on his head.
After the initial performance Baldridge taught everyone present how to create an origami sculpture of their own.
He walked the crowd through step-by-step until they knew how to make a "water bomb," a rabbits head and a puffer fish.
"It's nice because he had the show and the hands on making of it," Jones said, "It's something families can do together."
More like this from vindy.com