Summary of recent criminal activity in Hubbard, Liberty and Girard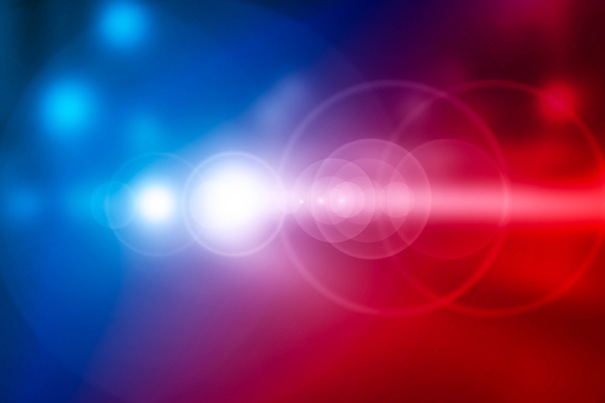 ---
POLICE CALLS
A summary of recent criminal activity in Hubbard, Liberty and Girard:
HUBBARD
July 25
Theft: A handicap placard was removed from a pickup truck in the 100 block of Hillview Drive.
July 26
Trespassing: A man reported a Hubbard man, 56, came to his Elmwood Drive residence and made threats regarding picking up money the second man claimed was owed to him.
July 27
Identity fraud: A Forest Hill Drive man discovered someone without authorization had tried to open multiple credit-card accounts in his name but was unsuccessful.
July 28
Incident: Police received a report that several people on West Liberty Street were tossing trash from their vehicle, and that the motorist had been driving recklessly.
LIBERTY
July 26
Assault: A Sharon, Pa., construction worker alleged a Niles man, 55, grabbed him by the shoulder as the accuser was paving a parking lot to a Shannon Road church and during an argument regarding where the victim had parked his truck.
Theft: Someone in the 400 block of East Montrose Street ransacked a vehicle and took a $500 global-positioning system unit.
Theft: A GPS system and a pair of binoculars were stolen from a car in the 400 block of Laurel Street.
Domestic violence: Authorities charged Cynthia J. Ojeda, 56, of Marla Lane, Liberty, with domestic violence, intimidation, disorderly conduct and resisting arrest after a man alleged she had kicked, struck and scratched him. In addition, Ojeda spit on an officer and threatened to kill two officers and their wives, a report stated.
Theft: Someone in the 300 block of Catherine Street rummaged through a vehicle and took about $4.
Theft: Four compact discs and a small amount of change were removed from a car in the 500 block of Murray Hill Drive.
July 27
Arrest: Officers in the 1600 block of Harding Avenue took into custody Joanne K. Kohn, 32, of Garfield Avenue, Girard, who was wanted on a township warrant charging failure to appear in court.
Breaking and entering: Someone broke into Sicilian Auto Body Inc., 1280 Trumbull Ave., through the front door, then took a drill set, a band saw and a laptop computer.
Menacing: A Catherine Avenue man reported he and his brother were threatened via social media from someone who demanded $40 from each of them.
Child endangerment: Authorities charged Barbara A. Wilson, 31, of Keefer Road, Liberty, with three felony counts of endangering children after having received information about several youngsters playing in the street, three of whom reportedly led officers to their residence, which, police said, was in deplorable condition. Inside the home was rotted food, insects, feces and other hazards, a report stated.
July 28
Arrest: A traffic stop near Logan Avenue resulted in the arrest of Ryan D. Groover, 26, on a charge of operating a vehicle impaired. Groover, of Bell Wick Road, Hubbard, refused to submit to a urine test, a report said.
Burglary: Took place in the 300 block of Mansell Drive. Two firearms were removed from a safe.
Burglary: To a townhouse in the 4000 block of Jefferson Court via a rear door. A purse and numerous contents were taken.
Arrest: Police responded to a possible bomb threat at Giant Eagle, 4700 Belmont Ave., where they charged Melody I. Eaton-Holt, 66, with one felony count of inducing panic after three employees alleged the Portland, Ore., woman made had such statements, something police said she admitted to. Eaton-Holt's actions also caused the store to be evacuated and closed for more than an hour, a report showed.
July 29
Possible theft: A license plate was lost or stolen off a trailer in the 800 block of McArthur Drive.
Pursuit: A Youngstown man, 61, reportedly fled westbound on Interstate 80 after police had tried to stop his vehicle on Belmont Avenue near the freeway.
July 30
Arrest: After pulling her over on state Route 193, officers wrote a minor-misdemeanor citation charging Alaysha L. Clarett of Parmelee Avenue, Youngstown, with having a small bag of suspected marijuana. Clarett, 18, also was arrested on a Youngstown warrant accusing her of failing to appear in court on a charge of unauthorized use of a motor vehicle.
Theft: A Colonial Drive man noticed his two vehicles had been entered, and that a $200 GPS device was missing from a pickup truck.
Theft: A Richards Drive man discovered the faceplate to his car's in-dash stereo was missing.
Robbery: A Beverly Hills Drive woman alleged a Youngstown man, 28, to whom she promised to give a ride instead grabbed $45 from her hand and drove away, dragging the victim at least 100 feet as she tried to retrieve the money.
GIRARD
July 27
Arrest: Officers on Beck Avenue took custody of Felicia Baggett of Norwood Avenue, Youngstown, upon discovering Baggett, 48, was wanted on a Girard Municipal Court warrant.
Theft: A man reportedly stole about $100 worth of car items from Dollar General, 520 Church Hill Road, and fled.
Criminal mischief: A man returning to his Elruth Court apartment noticed a door had been pushed back and a screen was cut.
Menacing: An Abbey Street woman alleged her former boyfriend and his girlfriend came to her home and made threats that included saying she would be killed.
Theft: A North State Street woman discovered a man had accessed her PayPal account and, without her authorization, transferred $6,500 to another account.
Theft: A woman reported two bicycles, an electric stove and a refrigerator were missing as she prepared to move from her Broadview Avenue residence.
July 28
Weapon: Authorities investigated a report of possible shots fired from someone in a black sport utility vehicle in or near the 200 block of Plymouth Avenue, an account several other nearby residents verified. Two 9 mm shell casings were found near Randolph Street and Plymouth, a report showed.
July 29
Harassment: A Joan Avenue man said he's receiving threatening text messages.
Menacing: A Joan Avenue man alleged his roommate made an implied threat, causing the accuser to fear for his safety, regarding rent money.
July 30
Arrests: After pulling them over near Trumbull Avenue, officers took John M. Kowalewski, 27, of Wheatland, Pa., and Daniel J. Uncapher, 25, of Dearborn Street, Youngstown, into custody. Both were wanted on warrants.
Burglary: Someone evidently removed an air-conditioning unit from a window, then entered a residence in the 300 block of Hazel Street before taking a portable stereo speaker and $60.
Trespassing: A man and a woman reported a man in his 50s inexplicably entered their Elruth Court apartment, then left.
Menacing: A girl walking on Lawrence Avenue alleged another girl and her mother threatened to harm her, apparently as part of a dispute between the teens.
Criminal mischief: A woman told police that as she returned to her Maple Avenue home, she noticed a living-room window had been broken. Damage came to $250.
Drugs: A traffic stop on U.S. Route 422 resulted in a minor-misdemeanor citation charging Jaron D. Martin, 25, of Broadway Avenue, Youngstown, with having a small bag of suspected marijuana in the car.
July 31
Trespassing: Charges were pending against two Girard boys, one age 15, after they were reportedly seen trespassing on a piece of property in the 100 block of Church Hill Road, then fleeing through several yards in the vicinity. One of the teens also was facing a possible drug-abuse charge.
More like this from vindy.com