Struthers park director becomes full-time position for first time since 2012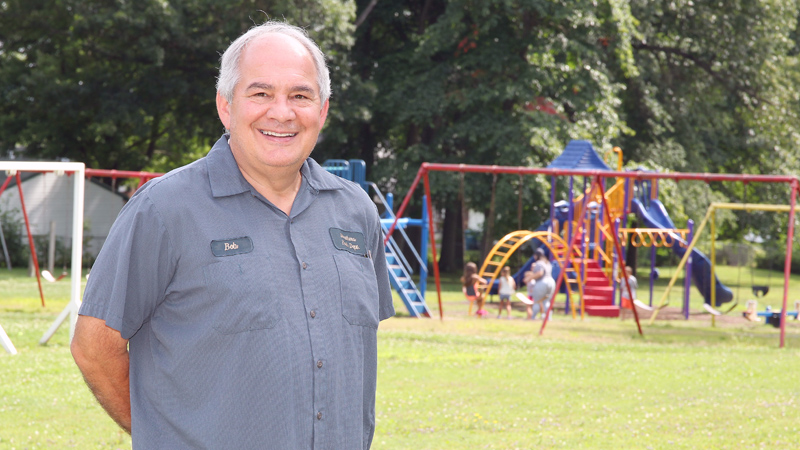 ---
STRUTHERS
Bob Clyde, Struthers parks director, has always treated taking care of Mauthe Park as a full-time job. At the beginning of June, his job title finally reflects that attitude.
Clyde was made the city's full-time parks director June 1. He'll earn $29,316.39 a year.
The city had a full-time director from 2001-2012, but the position was made part-time as part of the city's efforts to stabilize itself after the recession, according to Mayor Terry Stocker.
"I tried to change the position to full time in 2013-2014, but city council didn't think we could afford it then," Stocker said. "So I tried again this year and council agreed with me. We've had an uptick in rentals at the park's multipurpose building and the pavilion, so I think it makes sense to make the position full time again."
Clyde said both the mayor and the city's auditor, Christina Bohl, have been understanding of the park's needs.
The expansion of Clyde's job duties happened during the department's busiest time of year.
"The rain has kept us on the mowers since April," Clyde said. "We maintain 12 acres of grass, ball fields, practice fields, softball fields and the Manor Avenue School."
While much of the parks department employees' time is spent on mowers, Clyde said they're more than a city lawn service.
"We wear many hats. We're not just grass cutters. We're caretakers, landscapers, maintenance workers and we prepare our facilities for parties, especially this time of year," Clyde said.
Clyde is referring to the multipurpose building in Mauthe Park, which is regularly rented for parties and events, particularly during the warm summer months.
The building has been booked solid each weekend since May, and Clyde said he's already receiving reservation requests for next summer.
Ernie Olmi, the part-time caretaker at the park, and Dan Sefcik, a Youngstown State University student giving his time as temporary help to the department, assist Clyde in the day-to-day operation of the park, breaking down and cleaning up after parties as well as riding mowers, cleaning out receptacles for dog waste and walking the park to look for problem areas.
Since he began in 2017, Clyde and his team have repainted and repaired the park patio, built a new storage garage on the property, repaired fences, completely re-worked the park's landscaping and installed a 24/7 live monitoring system throughout the park.
Clyde said he and his team will close the park's playground for two weeks in September for renovations, which will include installing drains, walls and rubberized mulch. He hopes in the future to seal and strip the park's parking lot, add a splash pad, turn the old bocce courts into a dog park and he's considering installing a disc golf course.
"I just want to make sure we're constantly making the park more beautiful and more welcoming for the public here," Clyde said.
More like this from vindy.com