Canfield students' mental-health bill heads to Statehouse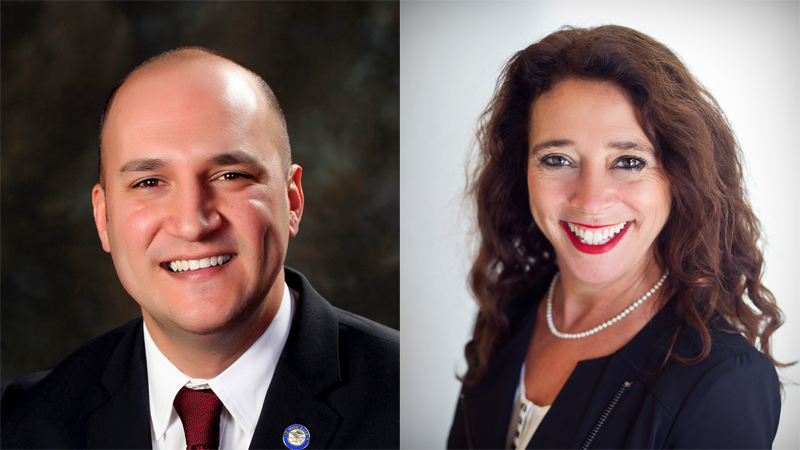 ---
CANFIELD — By: AMANDA TONOLI
atonoli@vindy.com
Canfield High School students have drafted a bill proposal to put mental health at the forefront of safety conversations.
"Our intent with drafting this proposal stemmed from the massacre in Parkland, Fla.," explained student Vincent Patierno.

The bill highlights the need for Ohio schools to "establish, implement and improve mental health services," according to the draft.
Objectives included in the draft are:
"Increasing metacognitive strategies/learning techniques within early stages of education to put into place the patterns of education that grant Ohio's children [the ability] to begin understanding further their feelings and also why they are feeling their emotions."
"Required mental health screenings in Ohio schools."
"Increasing resources in Ohio schools ... adequate funding for at least one mental health professional per 1,000 students per Ohio school district."
The bill has the backing of state Sen. Joe Schiavoni of Boardman, D-33rd, and state Rep. Michele Lepore-Hagan of Youngstown, D-58th.
"It just makes sense in so many different ways," Schiavoni said. "It's very hard to engage young people because a lot of young people think politics doesn't matter or that we don't understand [young people] or care about their concerns and needs. It's important to me to engage these young people and talk to and listen to them."
Lepore-Hagan echoed Schiavoni's sentiment.
"This is really cool because it's – this legislation – just coming from the people, and the youngest people," she said. "It's coming from our youth and the constituents saying we need this. It's super inspiring that theirs will be the voices being heard from the halls of the legislators."
Fellow student and bill drafter Melissa Dahman agreed.
"It really shows how every student has a voice. We just have to find it," Dahman said. "It was an amazing experience to go farther than protesting, and have conversations with our representatives that led us to be able to help them bring change to Ohio."
Schiavoni added that he loves having this proposal driven by high-school students.
"They really impressed me, and they're so passionate about what they're doing," he said.
Lepore-Hagan said the fact that the students took the initiative to lobby to their legislators is a clear indicator that students are concerned about their education and helping to keep their classrooms and schools secure.
Schiavoni and Lepore-Hagan said they intend to introduce the legislation in their respective chambers in Columbus.
Other students involved are Jennifer Smith, Anna Sinclair, Julia Petrallo, Eva Laberson and Taryn Rothbauer.
"I hold this issue extremely close to me, as we all do, and I am confident that we will achieve the bipartisan support needed to pass through the legislative process and implement these important points into Ohio schools to improve mental health awareness," Patierno said.
More like this from vindy.com