---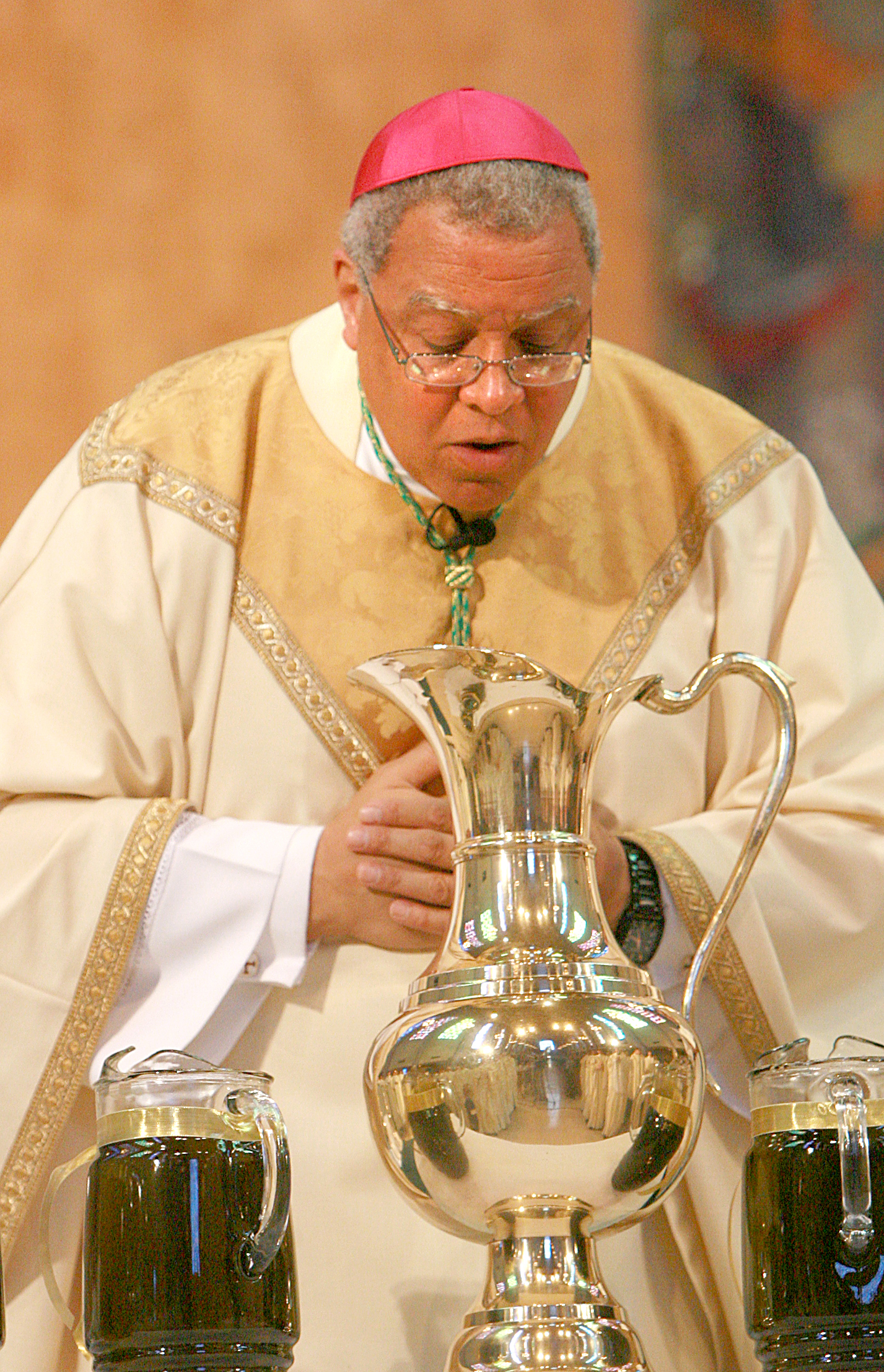 Photo
FILE PHOTO: Bishop George Murry breathes over the opening of he chrism vessel as he Blessed the oils. Photo taken April 5, 2007. Photo by Robert K. Yosay - The Vindicator
YOUNGTOWN
The Most Rev. George V. Murry, S.J., bishop of the Roman Catholic Diocese of Youngstown, has been diagnosed with a form of acute leukemia, diocese officials announced today.
He was admitted to the Cleveland Clinic on Sunday, where he is scheduled to undergo intensive chemotherapy for the next four weeks.
The bishop will not be allowed any visitors at his doctors' request.
The diocese asks that Bishop Murry be kept in the community's prayers.