Youngstown company debuts temperature-controlled cans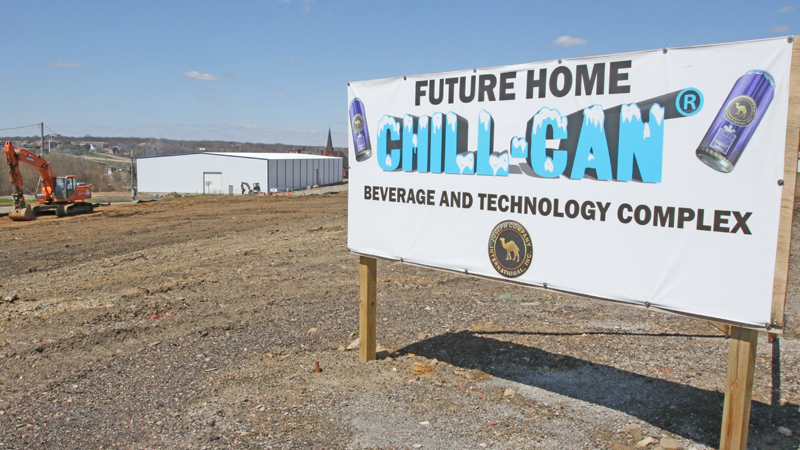 ---
By KALEA HALL
khall@vindy.com
YOUNGSTOWN
For the first time, Joseph Co. International's chill-can company will globally launch its self-chilling product in retail.
"This is history in the making," owner Mitchell Joseph said.
A global retailer, to remain unidentified at this point, will use the cans when it soon debuts Fizzics sparkling cold brew coffee drinks in caramel, vanilla and coffee flavors in southern California this week.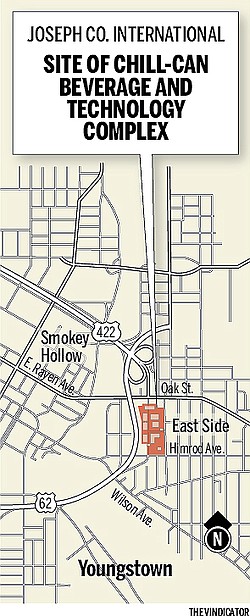 Photo
Later, the self-chilling beverage will launch across the U.S. The can will be produced in Youngstown at Joseph's East Side facility that's under construction.
"For the major contracts we sign, the majority of the product will be made in Youngstown," Joseph said. "We are really excited."
Joseph expects to have production in full gear at the East Side plant by summer 2019. Very light production will happen there by the end of this summer.
Joseph's company broke ground November 2016 at 130 N. Lane Ave. for the $20 million-plus chill-can technology, can-filling and distribution center. The Irvine, Calif.-based company has the trademark to the "chill can," which allows a drink to be chilled in less than a minute by twisting a knob on the can's bottom.
Joseph is the fourth-generation Joseph family member in the beverage industry.
The lower East Side location of Joseph Company International's East Coast operations is under construction where his great-grandfather founded and operated Star Bottling Co. from 1921 to 1970.
Joseph graduated from Youngstown State University in 1969 with a degree in political science. He soon joined the beverage industry, formed his own company and started to develop the chill-can concept.
Joseph's East Side operations will have eight buildings, three of which will be for production. Two of the buildings are up and work on the third will soon start.
"Sometime this summer, we will move a lot of merchandise from California to Youngstown," Joseph said. "We feel very comfortable that our construction will be ready. As far as we are concerned, we are on schedule."
About 250 jobs will be added to the area with the chill-can complex, but Joseph said he hopes there will be more employees.
The company has already received hundreds of applications for the complex. Some have been from Mahoning Valley natives looking to come back to the area for work.
"Isn't that exciting that people have moved away and they want to come back because things are happening in Youngstown?" Joseph said.
"What we are doing isn't the easiest thing. We aren't just bringing the bottle, we are bringing the technology."
More like this from vindy.com