Princes and princesses attend library program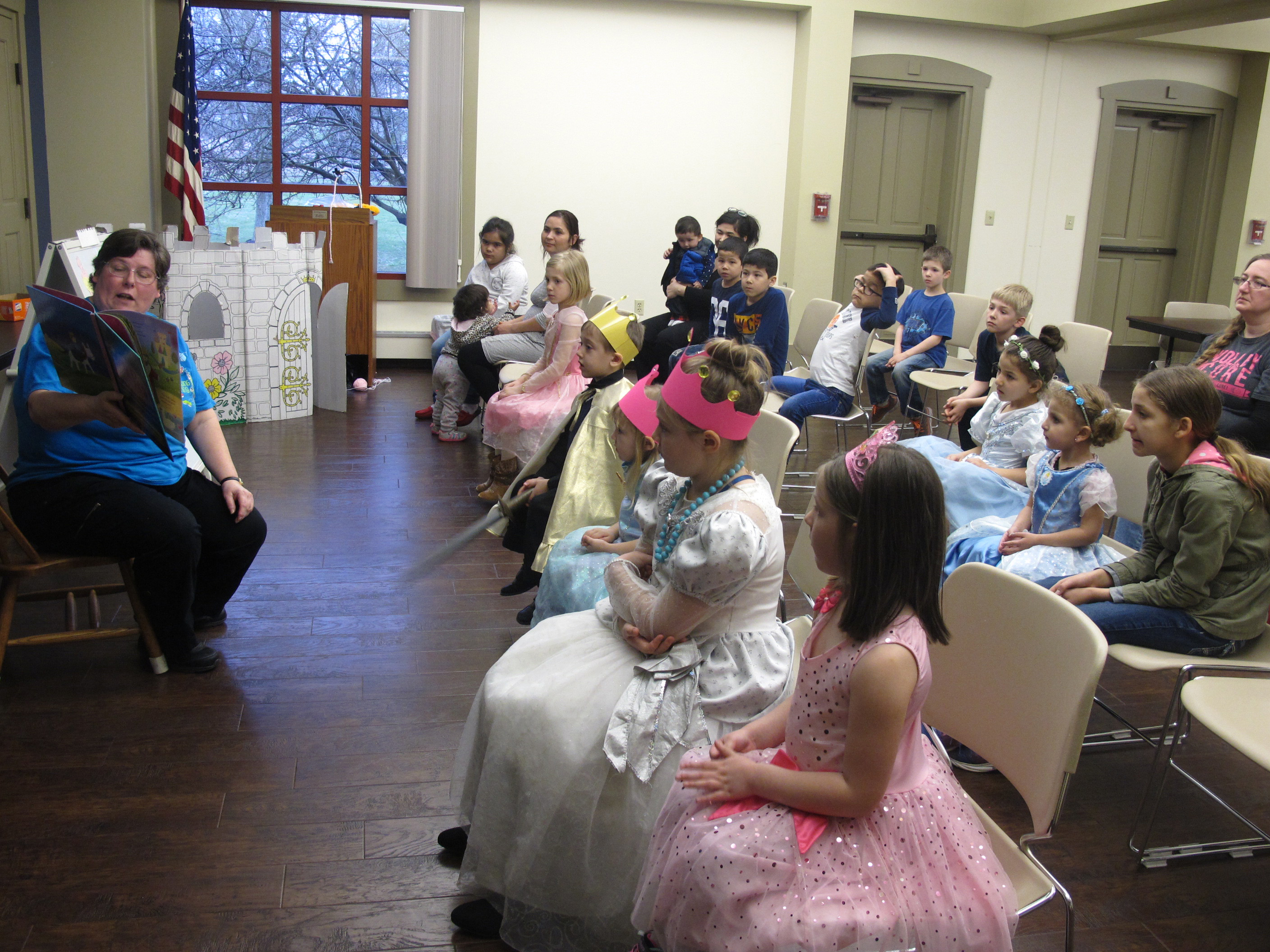 ---
By ZACK SHIVELY
Children dressed as princesses and princes arrived at the Boardman library on April 12 for "It's a Royal Affair!"
Boardman librarian Karen Saunders organized a story time and play session for local children. The program, stories and games all had a medieval theme featuring knights, royal kingdoms and dragons.
She began with a story time. The children sat in chairs and listened as Saunders told the first story, "The Prince Won't Go To Bed" by Dayle Ann Dodds and "The Princess and the Pea" by Hans Christian Andersen.
She also read "The Fair Maiden's Plight," which included sounds from the students. She had the boys act as knights and the mean king. Every time either "knights" or "the mean king" came up in the story, the boys said "clankity-clank" for the knights and an angry growl noise for the king. The girls played the fair maiden, who cried "help! help!" each time and the adults acted as the dragon and roared when she read "dragon."
After the stories, the children had the chance to play numerous games.
Saunders set out a ball toss game where the children tossed a ball in a cup, a knockdown game where they threw objects at cups, a beanbag toss game and a ring toss game. She also had a catapult game where the children used a catapult device made of craft sticks and rubber bands to throw small pompoms at a castle display. They played in a small cardboard castle as well.
The children also did two crafts. At one table, they made crowns using materials Saunders provided for them. Saunders and the children also used a device to twist three pieces of yarn together to make a rope. They used the rope to either tie in their hair as a Rapunzel braid or made a fishing line with it.
The library has many theme programs for children throughout the year. These events typically have a story time, a craft and a chance to check out books related to the theme, such as a children's book on medieval castles at this program.
More like this from vindy.com