Poland Rotary distributes funds among 16 charities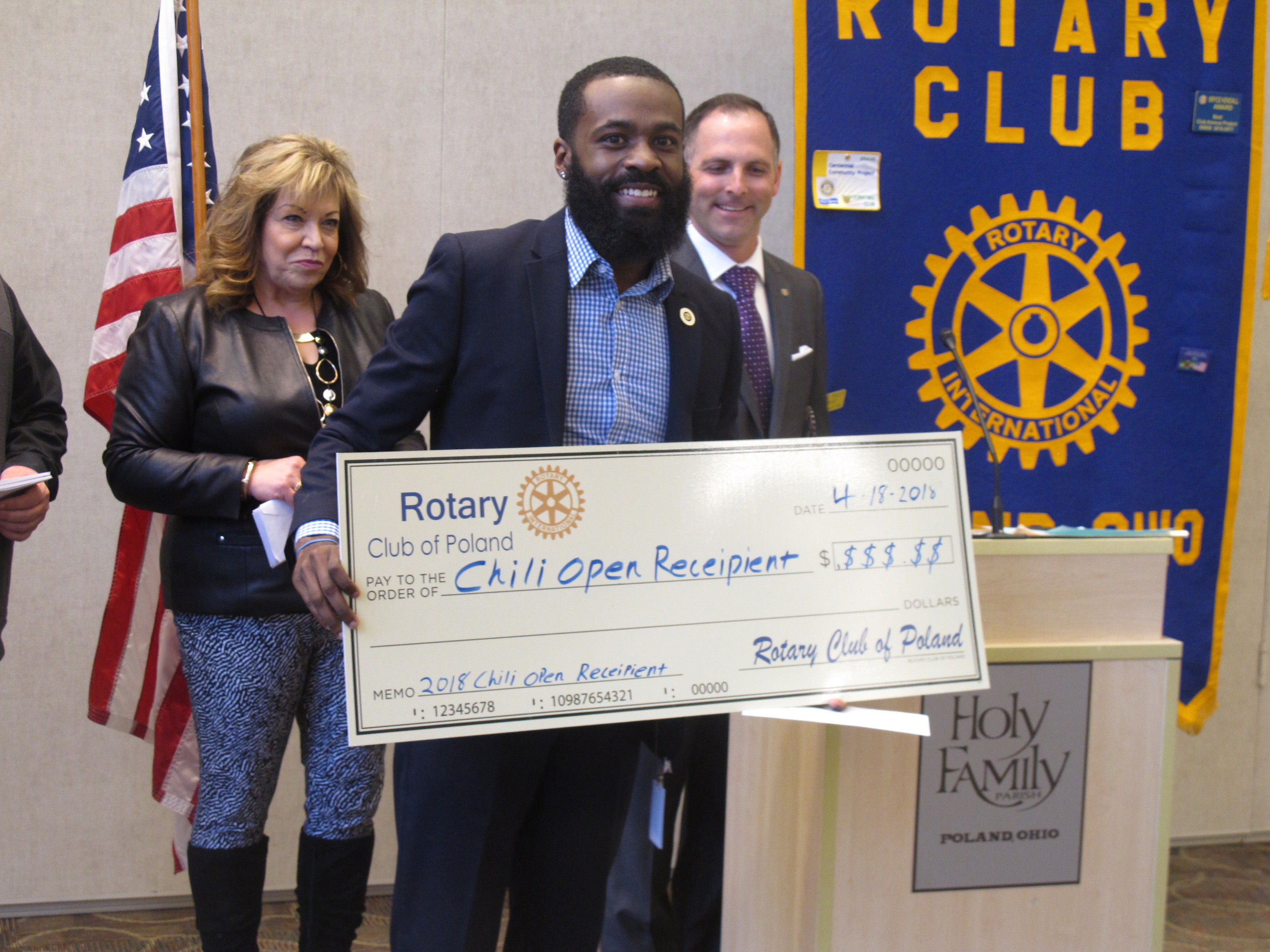 ---
By ZACK SHIVELY
The Poland Rotary awarded funding to local charities during their Awards Breakfast on April 18 at the Holy Family Parish Hall.
The funds the Rotary distributed came from their Night at the Races and Chili Open fundraisers. Representatives from the sponsors and charities attended the event.
Rotary President Dan Madden opened the event with a call to order. He said he loves the Youngstown area and being able to give back to organizations to help them reach their goals.
They stood for the Pledge of Allegiance recited by Rotary member Bill Cruciger. David Moliterno, President-elect, then gave an invocation for the ceremony. Madden then called the organizations to the podium one-by-one to receive their checks.
"They are small but mighty," said Liz McGarry about the rotary. McGarry, Director of Development and Marketing Hospice of the Valley, said these types of contributions keep the organization going. The nonprofit care facility will use the funding to help uninsured patients and maintaining the Hospice House in terms of landscaping, repairs and general maintenance.
The Rotary split $25,000 between 16 organizations throughout the Youngstown area. A representative from each group walked to the podium, shook hands with Chili Open Committee and Madden and spoke briefly about their organization and what the funding will go toward.
"As long as we can raise money to further their missions, we will continue to do this," said Mary Ann Carano about helping the 16 charities. She, along with Dan Dull and Andrew Grischow, chaired the committee for the Night at the Races and Chili Open events.
They awarded checks to the Boys and Girls Club of Youngstown, CASA, the Down Syndrome Association of the Valley, Easter Seals, Golden String, Hospice of the Valley, the Lindsay Renea Dance Theatre, Making Kids Count, the Public Library of Youngstown and Mahoning County, Mission of Love, the Poland Interfaith Pantry, Potential Development, Second Harvest Food Bank, the Sojourner House, Walnut Grove and the YMCA of Youngstown.
Both Carano and Madden thanked the sponsors of the Rotary and said they could not do the program without them. The sponsors are Crowe's Cabinets, Next Home 30, Southside Recycling, Sweeney Cars, Gulu Electric, City Machine, Nemenz IGA, Union Mortgage, Becker Funeral Homes, Simco Management and the DeBartolo Corporation.
The organization has had the Awards Breakfast annually for 32 years. They had fruit, doughnuts, bagels, coffee and water at the event.
More like this from vindy.com