The hit songs keep coming for country music star Dylan Scott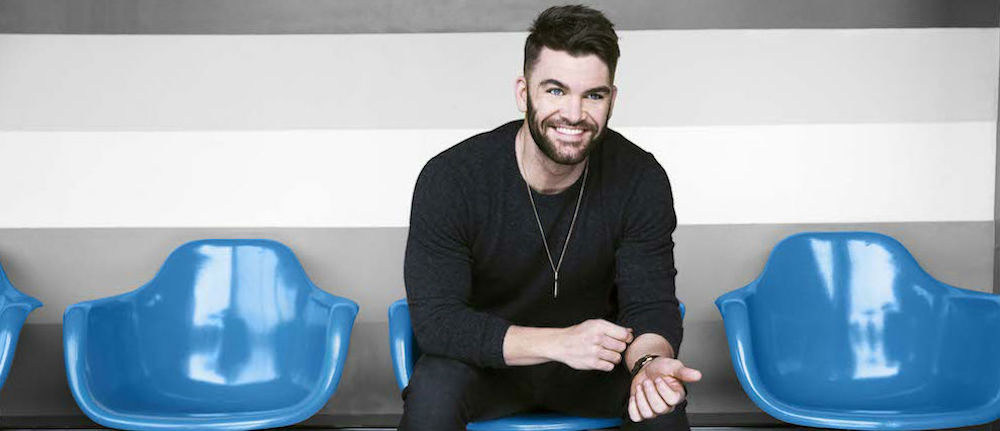 ---
By GUY D'ASTOLFO
YOUNGSTOWN
Dylan Scott has hooked a lot of fans with his deep and smooth voice, and the rising country music star continues to reel in fans with his current single, "Hooked."
The song has been climbing the charts for weeks, and it's no wonder.
The pop-crossover hit has more than enough musical hooks to get stuck in your head, starting with the telltale three-chord intro and progressing to a chorus laced with handclaps and a little bit of banjo.
Scott will be at Covelli Centre in Youngstown on Friday night as part of Justin Moore's Hell on a Highway tour.
If you go
Who: Justin Moore, with Dylan Scott and Travis Denning
When: 7:30 p.m. Friday
Where: Covelli Centre
Tickets: $29.75, $39.75 and $49.75 (plus additional fees); ticketmaster.com and 800-745-3000
It's been a big year for Scott.
"Hooked" is the latest offering from his debut album, which has already spawned the No. 1 single "My Girl" and also "Crazy Over Me."
Before it fades, the eponymously named album – re-released in 2017 as a deluxe edition with three additional songs – will probably produce a few more hits, including the romantic ballad "Sleeping Beauty," plus "Can't Take Her Anywhere" and "Ball Cap."
All of these songs fall under the "brag about my girlfriend" category of love song, in which Scott seems to have cornered the market. His warm voice doesn't hurt when it comes to driving the ladies crazy.
So, what is the inspiration that propels this music?
"I've always just wrote about my wife," said the 27-year-old in a phone interview.
Scott and his spouse, Blair, had their first child – a baby boy – in December.
While it's great to be married to your muse, Scott also has music in his genes. He learned the basics of singing and playing guitar from his father, who played guitar with country legends Freddy Fender and Freddy Hart.
His band also has a bit of family influence. Scott calls it his "band of brothers" and for good reason: it is comprised of his brother Logan on lead guitar, and Garrett and Darrick Cline, who are also brothers, on bass and drums, respectively.
Growing up, Scott said he gravitated toward the likes of Willie Nelson, Toby Keith, George Strait and Tim McGraw, with a little T-Pain and Lil Wayne thrown in.
"I was not big into rock," said the Louisiana native.
Regardless of the musical influences he absorbed along the way, Scott was born with that voice, and it's at the core of his songcraft.
And yes, he knows how it affects people.
"I know I have a lot of female fans," he said, "and a lot of male ones too. They love to play it for their girlfriends."
Folks of either gender should expect a lot of fun at the Covelli concert.
"I put on a high-energy show," said Scott. "I want to get people to laugh and dance and forget about life for a while."
Headlining Friday's concert is Arkansas native Justin Moore, who is still on a hot streak of his own.
Moore's fourth album, 2016's "Kinda Don't Care," has produced the singles "You Look Like I Need a Drink" and "Somebody Else Will," plus the title track.
More like this from vindy.com