Summary of recent criminal activity in Girard and Hubbard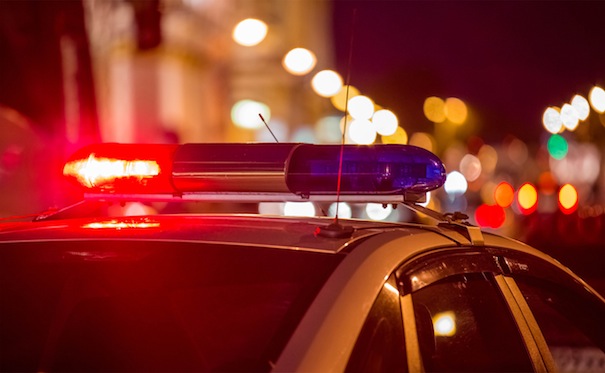 ---
A summary of recent criminal activity in Girard and Hubbard:
GIRARD
April 20
Citation: While responding to a report of a van on private property in the 600 block of South State Street, police cited James Postlethwait, 35, no address listed, after saying he admitted having suspected marijuana and drug paraphernalia.
April 21
Arrest: Thomas A. Schmitt, 43, of South Lorain Avenue, Girard, was picked up after police had pulled him over on South State Street. Schmitt was wanted on a warrant accusing him of failing to appear in Struthers Municipal Court.
Theft: A South Randolph Street woman alleged her former boyfriend took her house and car keys.
Vehicle theft: A 2001 Jeep Grand Cherokee was stolen in the 200 block of Plymouth Avenue.
Arrest: A 16-year-old Girard girl faced drug-abuse and falsification charges after having been pulled over on North State Street when, authorities alleged, the teen gave an incorrect first name then admitted having a small bag of suspected marijuana.
April 22
Drugs: An officer on patrol on Iowa Avenue reported seeing a man who appeared to be stumbling in the road before issuing a minor-misdemeanor citation charging Christopher Dunn, 56, with drug abuse. Dunn, of Motor Inn Drive, Liberty, had suspected marijuana and a suspected marijuana pipe in a thermos, a report showed.
Arrest/drugs: After being pulled over on U.S. Route 422, Dustin A. Reimond, 33, of Squaw Creek Drive, Girard, was taken into custody on a felony-theft warrant. In addition, authorities cited Haley N. Bull, 25, same address, after alleging she had a bag of suspected raw marijuana and a device commonly used to grind marijuana.
April 23
Burglary: Took place in the 1000 block of Beechwood Drive via forced entry to the garage, though the home was not broken into and nothing appeared to be missing from the garage.
Domestic violence: James L. Koehn II of Indiana Avenue, Girard, was charged with the crime after his stepson alleged Koehn, 35, had grabbed his neck and tossed the accuser to the ground, resulting in minor scratches and cuts. Also, Koehn's spouse alleged he punched her left eye.
Harassment: Two Maple Avenue residents said that three people sent them threatening messages, apparently related to ongoing family issues.
April 24
Auto theft: A 2008 Pontiac G8 was stolen in the 600 block of North Ward Avenue.
Drugs: A traffic stop near Prospect Street resulted in a drug-abuse charge against Bradley M. Wilson, 20, of Lawrence Avenue, Girard, when, police alleged, a small bag of suspected marijuana was found, along with three additional bags of suspected marijuana in his coat.
HUBBARD
April 19
Harassment: A Youngstown-Hubbard Road man reported his juvenile daughter found an inappropriate photograph of herself on Instagram.
Overdose: Officers responded to a state Route 304 gas station, where they reportedly found a woman slumped on her knees who was breathing but unresponsive. The victim became more alert after paramedics gave her one dose of naxolone to reverse or block the effects of opioids and before she was taken to St. Elizabeth Youngstown Hospital, a police report stated.
April 22
Possible child endangerment: Authorities reported having received a complaint that two boys, 2 and 3, were riding in tow with a man on a 10-speed bicycle on Elmwood Drive in a manner that the caller felt was unsafe. At one point, the man, who told police he was delivering newspapers, had the two youngsters walk to someone's front porch as he stood in the street, the complainant said.
April 23
Incident: Officers recovered a 2003 Chevrolet Cavalier that had been abandoned in a parking lot in the 300 block of West Liberty Street.
Drugs: A Moore Street woman told authorities she found in her front yard a sandwich bag that contained a white substance police later said tested positive for methamphetamine.
April 25
Theft: Thirty Suboxone strips were missing from an apartment in the 500 block of West Liberty Street.
More like this from vindy.com