Penguins softball team sweeps Wright State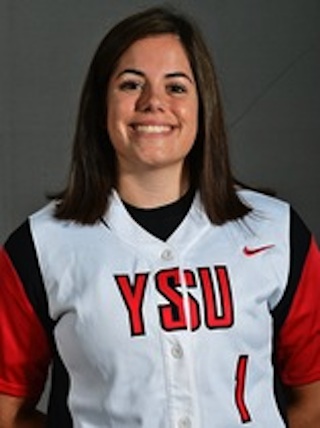 Photo
Staff report
Dayton
The Youngstown State softball team won twice on Wednesday against Wright State.
The Penguins extended their winning streak to seven games and swept the season series after winning 1-0 in eight innings and 6-4.
The Penguins, who have won 10 of the last 12 Horizon League games, improve to 22-19 overall and 12-6 in the league. Wright State falls to 14-25 overall and 8-8 in the league.
Freshman Elle Buffenbarger fired a four-hit, complete-game shutout with six strikeouts to pick up her eighth victory and the fifth in Horizon League play.
Maddi Lusk went 4-for-4 and drove in the game's only run in the top of the eighth inning.
In the nightcap, the Penguins fell behind 4-0 after two innings, but answered with three runs in the top of the third and three more in the top of the fourth.
In the third, senior Cali Mikovich drove in Yazmine Romero and Lusk with a two-run double to cut the deficit in half. Elizabeth Birkbeck's bases-loaded infield single plated Mikovich to get the Penguins within one, 4-3.
The following inning, Romero and Lusk each walked and Lexi Zappitelli homered, but Zappitelli accidentally passed Lusk on the bases paths and was called out and credited with just two runs batted in.
After a rocky start, junior Paige Geanangel buckled down to pick up her 11th win.
More like this from vindy.com