Plan B: Farmer considers starting chicken farm at proposed HomeGoods site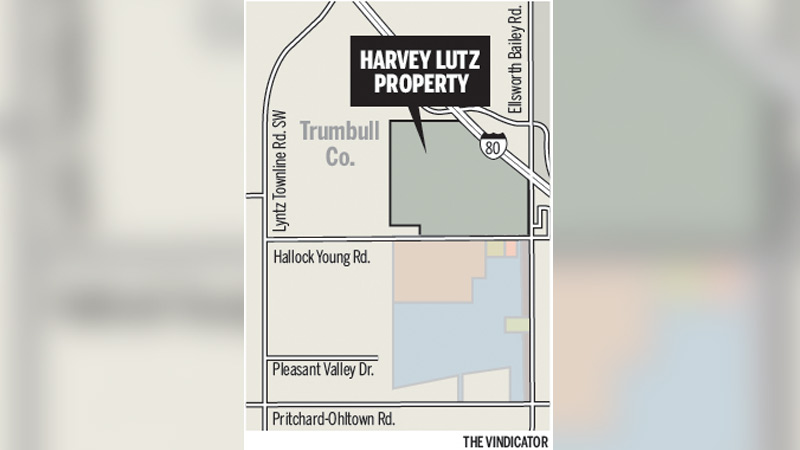 ---
Owner of Lutz Farms makes plans for chicken farm if HomeGoods opts not to use parcel
LORDSTOWN
Harvey Lutz hopes HomeGoods still builds a distribution center on a site that includes some of his land.
But if not, Lutz has a Plan B – and he warns it could be a bit smelly.
If HomeGoods opts not to use Lutz's land, located off Bailey Road and Interstate 80 across from the General Motors plant, Lutz plans to turn the land into a chicken farm.
Lutz Farms, based in Warren Township, grows soybeans and corn. The parcel in Lordstown, which Lutz has owned for nearly 30 years, was optioned by HomeGoods as part of the company's plan to invest $160 million in building a 1.2-million-square-foot distribution center on seven parcels of residential land. HomeGoods recently rescinded its zoning application after some Lords- town residents protested the use of residential property for the project.
HomeGoods is a division of TJX, which owns retail stores such as Marshalls, TJ Maxx and HomeGoods.
Lutz said his Plan B is about survival.
"As a grain farmer, we're always trying to figure out how to make a living here," he said. "Our inputs are higher and our outputs are lower. We're trying to diversify everything we do."
He believes a chicken farm is an ideal way to do that.
He has looked into partnering with a company that would supply the birds – 110,000 of them, in two barns – and feed, and he would manage the operation. Lutz said the venture would allow him to cover the expense of buying fertilizer.
"It's kind of a win-win-win," he said.
He warned, however, that neighbors might not feel that way when the wind blows from the east.
"I thought maybe this would make them think a little bit, at least entertain the idea of TJX," Lutz said.
He also noted a planned rally in support of the HomeGoods project. The rally is scheduled for 1 p.m. Sunday at the Lordstown track/soccer complex at 1824 Salt Springs Road.
Leaders from across the Mahoning and Shenango Valleys continue to push to get HomeGoods to locate in the area, but the company has not yet confirmed its plans.
More like this from vindy.com