NAACP official rebukes Liberty school's decision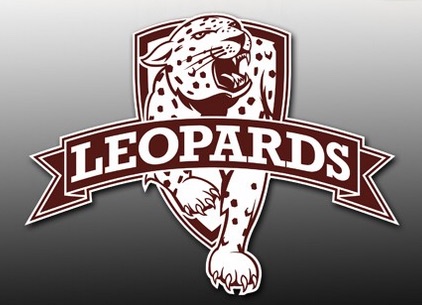 ---
SEE ALSO: Liberty school workers to get 1 percent pay raise
LIBERTY
Blaming the "aggressive practices" of the Girard City Schools, Liberty schools are blocking white students from taking part in open enrollment.
Whether that plan will be successful – or potentially face a court challenge – remains to be seen.
"You put a price on the head of this child and you are denying them the opportunity, and denying parents the right to make the decision on where they want their child educated?" asked Jimma McWilson, NAACP Youngstown Chapter vice president.
The Liberty Board of Education on Monday night unanimously approved the resolution that will prohibit white students from open enrolling in Girard City Schools.
Liberty had 1,765 students enrolled in fiscal year 2007, and the number dropped to 1,135 students in fiscal year 2017, according to the Ohio Department of Education.
There were about 66 percent white students and 33 percent minority students in fiscal year 2007, ODE statistics show. By 2017, the ratio had changed to about 50 percent white students and 50 percent minority students.
When asked Tuesday if the board has a specified ratio of race it wants to maintain, Liberty Superintendent Joseph Nohra declined to comment, though he did accuse Girard schools of contributing to "a racial imbalance in the school district."
"I'm concerned about the direction this is going. It's going to create a segregated school system," he said Tuesday. "This school district should serve this community proportionally."
"The school board strongly believes we need to put our foot down."
Nohra also contends the money that leaves the Liberty district when a student is open enrolled by another school system is impacting the district. About $1.5 million a year is lost from the school district because of the roughly 250 students that enroll in neighboring districts per year, he said.
"If we continue to go the direction we are going, losing these amounts of students, it makes it difficult to maintain infrastructure and provide first-class programs for these students," he said.
But McWilson maintains local school officials blame open enrollment for expenditure problems when they should be focused on how to balance their budget when students leave.
"The one thing is money. The other is whether or not you think the children left in the district have the capacity to amass the material and whether your teachers have the ability to instruct them with the curriculum to pass the tests.
"It's not race first – it's money first. Be honest about that," was his advice for school officials.
Worse, not allowing students and their parents to decide where to find the best public education infringes on students' rights, he added.
Nohra has said the school loses about $6,100 for each student that open enrolls.
"Is that the value you put on a child's head? How have they been reduced to $6,100?" McWilson said. "Just because they're white kids doesn't mean it's not racial. The children should not be held hostage because the district lost money."
At the meeting Monday night, Nohra told the board that Girard officials told him they need to step up their game to retain students instead of trying to work out a deal.
He believes the negative perception people had about Liberty schools years prior affects the number of students who will consider open enrollment.
"We are pretty proud, so when Girard says we need to step up our game, we feel like we have," he said, citing the new programs and curriculum options the school added.
More like this from vindy.com