Desmond questions Gains' appointment of special prosecutor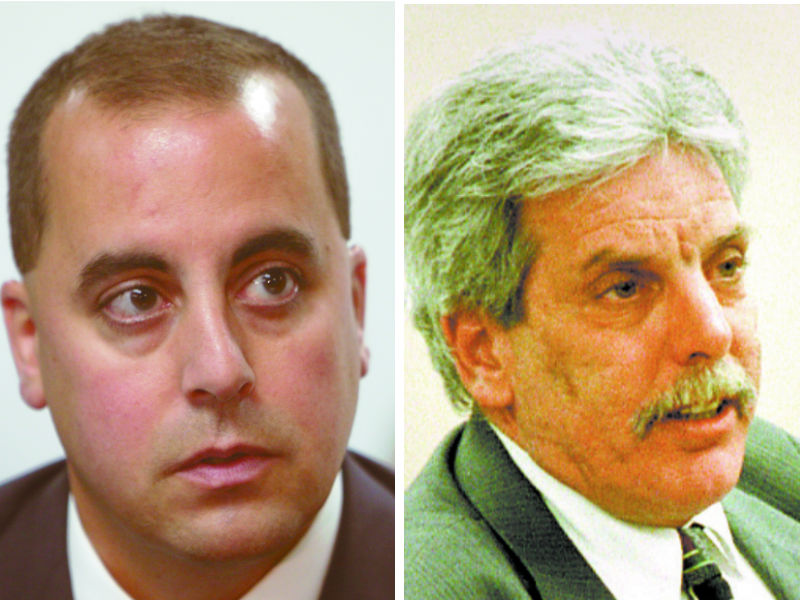 ---
By JUSTIN WIEr
YOUNGSTOWN
Mahoning County Prosecutor Paul Gains appointed a special assistant prosecutor to handle a petition to release five grand jury transcripts, but Gains' ex-employee who filed the petition argues that doesn't go far enough.
The attorneys for former assistant county Prosecutor Martin Desmond, who was fired by Gains in April 2017, filed a motion Monday in Mahoning County Common Pleas Court that asks visiting Judge H.F. Inderlied to appoint an independent prosecutor.
"Those suspected of misconduct should not pick the prosecutors responsible for reviewing the allegations ... against them," the filing reads.
When he appointed Matthew E. Meyer, who heads the public-corruption unit for the Cuyahoga County Prosecutor's office, as special prosecutor, Gains told The Vinidcator Meyer could "act on his own judgment."
"While Gains has the authority to appoint assistants, he cannot appoint an independent prosecutor to investigate claims against his office and himself," the filing argues.
Todd Raskin, who is the county's insurance counsel, had previously been assigned to the case.
A second motion filed Monday asks Judge Inderlied to strike the motions Raskin filed while assigned to the case.
Desmond claims that the grand jury transcripts, if unsealed, would show a pattern of misconduct in Gains' office.
He alleges that the prosecutors' office indicted people without sufficient evidence, in some cases to compel testimony.
Gains told The Vindicator Desmond's claims have no merit.
Desmond filed a civil lawsuit last month that accuses Gains and chief assistant Prosecutor Linette Stratford of defamation, intimidation and falsification for public statements and actions related to Desmond's firing.
In April 2017, Gains told reporters Desmond violated office policy and discussed a matter he no longer handled with people outside the office, including a lawyer who sued the county in federal court.
Desmond's lawsuit disputes those claims and argues he was fired in retaliation for exposing misconduct.
An administrative-law judge with the State Personnel Board of Review ruled that Desmond did not qualify for whistleblower protection. Desmond also has appealed that ruling.
More like this from vindy.com