Austintown man receives award for mentoring students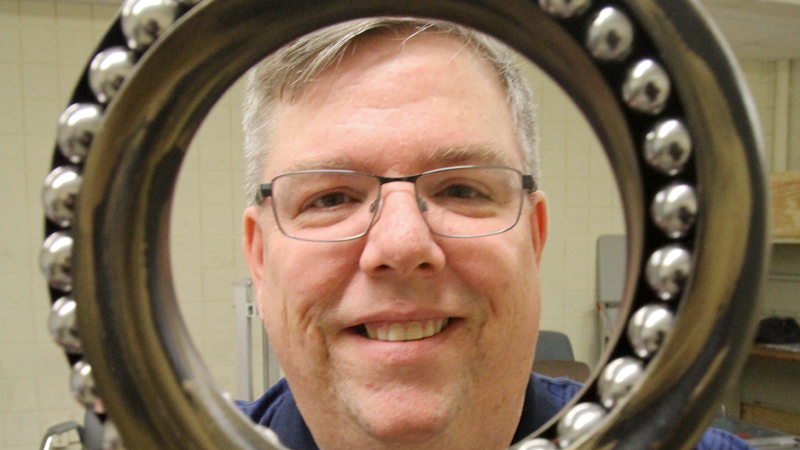 ---
By JORDYN GRZELEWSKI
jgrzelewski@vindy.com
AUSTINTOWN
When Andy Yantes gets home from his full-time job as an AT&T engineer each day, the work isn't over.
Five to six days a week, from the time he gets home until the time he goes to bed, Yantes is volunteering in some capacity. Each year, he spends about 1,100 hours doing volunteer work.
Many of those hours are spent with Austintown students, sharing his passion for STEM (science, technology, engineering and mathematics).
Over the past eight or so years, Yantes, a father of three, has helped grow the district's involvement in For Inspiration and Recognition of Science and Technology, an international youth organization that runs technology competitions.
Recently, Yantes was honored by FIRST with the Woodie Flowers Finalist Award for the Miami Valley region, a prize celebrating effective communication in the art and science of engineering and design. The award, for which students had to nominate Yantes, makes him eligible for the Championship Woodie Flowers Award.
"When I found out I won, I was so proud," Yantes said. "I was proud of the kids. It's what they wrote."
In the essay nominating Yantes, students detailed Yantes' involvement in FIRST over the years.
Yantes began volunteering at Fitch High School in 2010 when his oldest daughter joined the school robotics team. Each year, the team participates in a new challenge that requires them to build a robot.
Yantes started out as an
assistant, then became a full-time mentor by the end of that season, his students wrote.
His involvement with FIRST grew. Yantes helped the district get involved in the FIRST Tech Challenge (FTC), LEGO League (FLL) and junior LEGO League, bringing programs to all grade levels. He also assists numerous FIRST teams outside the district.
Yantes' impact on students goes well beyond STEM.
"In addition to his actions to spread FIRST and STEM in Northeast Ohio, Andy is also a pillar of compassion in our community," students wrote, noting his many volunteer hours. "Due to his love of volunteering, he has inspired our team to love it as well. Andy's compassionate heart has not only impacted the members of Falco Tech [the Fitch robotics team] to give back to our city, but also shows us how a small act of kindness can go a long way."
Fitch graduate Devin Sigley said Yantes helped him develop "creative and technical abilities."
"Always open to whatever crazy idea I wanted to try, his encouragement and guidance helped bring various successes and failures, each a valuable learning experience," Sigley said.
As for Yantes, his reasons for volunteering are simple.
"It's the kids," he said. "I enjoy watching the kids grow up and learn and become part of something bigger than themselves."
More like this from vindy.com