Liberty school board fights white student flight to Girard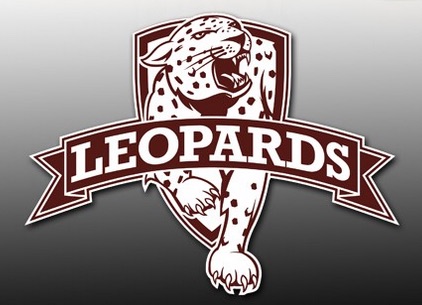 ---
By SAMANTHA PHILLIPS
sphillips@vindy.com
LIBERTY
The Liberty Board of Education has unanimously approved a resolution stating the district "will no longer grant open enrollment consent for native Caucasian students to the Girard City School District."
The school board will reconsider granting open enrollment consent when "the racial balances become proportional," its resolution approved Monday states.
The move quickly met with criticism from Girard schools leadership.
Mark Zuppo, president of the Girard Board of Education, said Liberty's board came to the Girard board this month to discuss the open-enrollment matter. He believes the resolution is breaking the law and discriminatory.
"Unbelievable in this day and age people would be bringing up race. We would never talk about race in the city of Girard. We welcome everyone," he said.
Ohio Revised Code section 3313.98 states: "No board of education may adopt a policy discouraging or prohibiting its native students from applying to enroll in the schools of an adjacent or any other district that has adopted a policy permitting such enrollment, except that a district may object to the enrollment of a native student in an adjacent or other district in order to maintain an appropriate racial balance."
Joseph Nohra, Liberty schools superintendent, said Girard open-enrolls about 100 students a year from Liberty schools, and 94 percent of them are white.
Nohra acknowledged the state code allows students to open-enroll in neighboring districts, but maintained there is a racial imbalance in the Liberty school district because of the number of native Caucasian students switching to Girard schools.
"It's creating segregation in our school district, and we don't believe it's right," Nohra said. "It's not fair to the community and it's not what the Ohio Revised Code means through the language about open enrollment."
About 250 Liberty students a year open-enroll to other schools, which costs Liberty schools more than $1.5 million annually, Nohra said.
"We are objecting the open-enrollment funding that travels with those students," he said, when asked if he is objecting to white Liberty students going to Girard schools. "We wouldn't have to deduct from our funding the $6,100 per student that travels with that student for open-enrollment if we object to the racial imbalance this has created."
Nohra said the district's legal counsel advised the board should be aggressive about situations in which students open enroll and attend Girard schools and money for the student is deducted from Liberty's budget.
"Our board expects those funds to come back to the board of education," he said.
The Liberty school district was ranked No. 39 in 2018 on a list of most diverse public high schools in Ohio by Niche, a Pittsburgh-based group that collects data on schools.
The approved resolution states the "Liberty School Board has networked, met, and attempted various communications with the Girard City School District Administration and Board of Education to express its concern with the aggressive tactics and pursuits of its native Caucasian students."
David Cappuzzello, Girard superintendent, said the school district will take any student in good standing and character as long as the district has room.
"We don't care if they are black, white or purple, we want students with high moral standards and good character," he said. "They know the curriculum we offer and they appreciate it. We appreciate them giving us the compliment that they want to be a part of Girard."
Also at the meeting, the board approved a proposal for services with RYFP Education Consulting for the Leopard Cyber Academy online school for the 2018-2019 school year. RYFP will provide mentorship for students.
Jim Jones, founder of the organization, said an online school provides a blended learning model, where students take some classes in a traditional classroom and some online.
"It's gained a lot of respect, it combines the best of online learning with the brick and mortar style," he said.
Students will be required to meet with a mentor at the Liberty School District at least once a week. The school board will provide transportation for the students.

More like this from vindy.com