Ex-Niles mayor's corruption trial starts today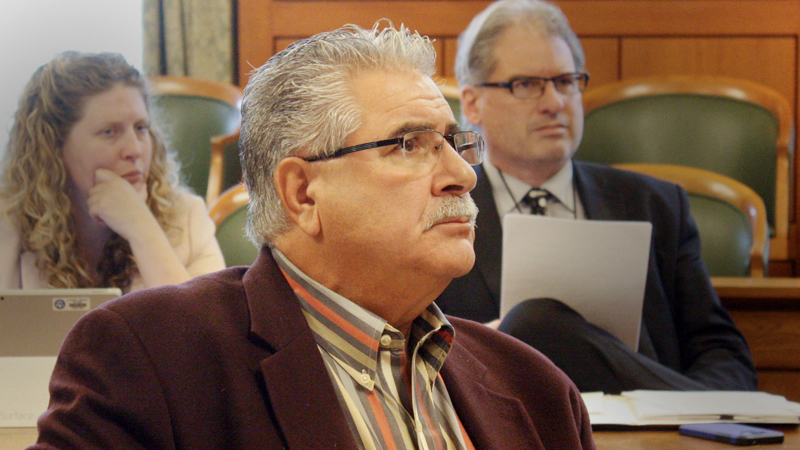 ---
By ED RUNYAN
runyan@vindy.com
WARREN
When the Ralph Infante public-corruption trial begins today, prosecutors have suggested that numerous witnesses will testify that the former Niles mayor abused his position of authority to get bribes and gifts for himself.
Infante's crimes were part of an enterprise of corruption throughout his time as mayor, prosecutors say.
From 1991 to January 2016, the "common purpose of the enterprise ... was to create sources of money and power for Ralph Infante through bribery, theft in office, the misuse of city-owned property, paying employees contrary to law, gambling for profit and to hide the proceeds of illegal activity," prosecutors said.
For instance, last September, the Ohio Attorney General's Office said in a document that Infante took at least $2,500 from a person "and/or had the person do landscaping work" at an Infante relative's house in 2003 in return for giving the person a full-time job with the city.
The document says Infante took similar bribes in 1993, 1995, 1997, 2012 and 2015.
But the trial will be a disappointment if it doesn't also answer questions raised in case documents about the role of some of the other people involved in these transactions, like the Cafaro Co.
For instance, the Cafaro Co. has been identified as one of the businesses receiving gifts, even though no one from the company has been charged.
The lead prosecutor in the Infante case is Dan Kasaris with the Ohio Attorney General's office, who also prosecuted the public-corruption cases against former Youngstown Mayor John McNally and former Mahoning County Auditor Mike Sciortino.
In 2016, Kasaris called Anthony Cafaro Sr. a "puppet master" in the John McNally and Michael Sciortino cases involving the Oakhill Renaissance Place corruption scandal. Cafaro is the retired president of the family-owned Cafaro Co. retail development business.
Despite that label, the Oakhill case ended with no charges against Cafaro.
McNally and Sciortino were convicted of illegally impeding Mahoning County's purchase of Oakhill Renaissance Place, the former Forum Health Southside Medical Center.
Infante, 63, is accused of 41 criminal offenses. His wife, Judy, accepted a plea agreement Thursday related to tax returns and will be sentenced May 15. Former Niles Auditor Charles Nader pleaded guilty to theft in office and ethics charges and agreed to testify against Infante.
One of the allegations against Infante is he allowed city employees to use city equipment for personal use, including landscaping work at a former city councilman's house. But who was the former councilman?
And who were the businessman and his son who prosecutors say gave Infante $8,000 worth of NCAA football championship tickets?
Opening statements in the trial may begin as soon as Monday afternoon, and the trial is expected to last at least a week. Visiting Judge Patricia Cosgrove from Summit County is hearing the case on assignment.
John Juhasz is Infante's defense attorney.
More like this from vindy.com