Summary of recent criminal activity in Hubbard, Liberty and Girard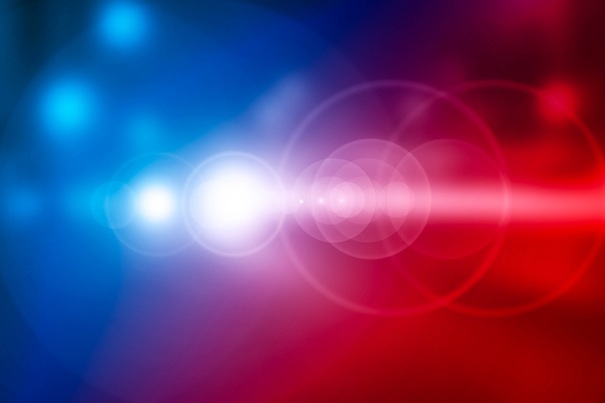 ---
A summary of recent criminal activity in Hubbard, Liberty and Girard
HUBBARD
April 13
Citation: Officers responding to a possible domestic situation on West Park Avenue cited Bryan T. Helt, 24, of Edgewater Drive, Poland, on a disorderly-conduct charge. An intoxicated Helt, who also received a criminal-trespassing warning, used profanities loudly enough to disturb neighbors, a report showed.
Recovered property: A Youngstown woman's driver's license was found in a police cruiser in the 200 block of School Street.
April 14
Drugs: A traffic stop near West Liberty Street led to the arrest of William P. McMillen, 55, of Fairlawn Avenue, Hubbard, on a charge of possessing drug paraphernalia. McMillen, who also was wanted on a Liberty warrant accusing him of failing to appear in court, had a suspected crack-cocaine pipe in the vehicle, police alleged.
April 16
Arrests: Two Hubbard boys, 16 and 17, faced second-degree felony inducing-panic charges after they reportedly were seen on surveillance video at Hubbard High School standing by then triggering a fire alarm, which caused hundreds of students and teachers to evacuate.
April 17
Arrest: Authorities picked up Hilary L. Barrett, 29, of West Liberty Street, Hubbard, who was wanted on a warrant.
April 18
Child endangering: A Hubbard Elementary School official reported having received information that two boys were living in an unsafe environment and have been coming to school in the same clothing. One of the boys also was seen with bed bugs, a police report stated.
Identity fraud: A Hubbard woman told authorities her bank informed the accuser that her account was overdrawn by $497 via several fraudulent withdrawals.
Identity fraud: A Highland Drive woman checking her account activity online reportedly discovered three unauthorized charges that originated in Montgomery, Ala., and totaled about $183.
LIBERTY
April 13
Theft: A West Montrose Avenue man discovered $1,800 missing from a bedroom.
April 14
Arrest: Parnell R. Pardue of Townsend Avenue, Liberty, was charged with operating a vehicle impaired and driving under suspension during a traffic stop near Logan Way. Pardue, 49, refused to submit to a breath test, a report said.
Drugs: After pulling him over near Northview Avenue, police charged Denzel L. Mack, 20, with drug abuse and marijuana possession after alleging Mack, of Green Acres Drive, Liberty, had a large bag that contained about 50 grams of suspected marijuana in three smaller bags.
April 15
Citation: A traffic stop near Goleta Avenue resulted in a minor-misdemeanor citation charging Trevon D. Mason, 26, of Detroit Avenue, Youngstown, with having a small bag of suspected marijuana.
Weapon: Authorities were dispatched to a Belmont Avenue motel regarding someone with a possible firearm before charging a 16-year-old Youngstown boy with carrying a concealed weapon and inducing panic, as well as Briana Sherman, 18, of Falls Avenue, Youngstown, with contributing to the delinquency of minors. Sherman hosted a party in a room with open bottles of liquor and a large number of people under age 18, one of whom had a BB gun that closely resembled a handgun, police alleged.
April 16
Arrest: Police responded to a possible drug overdose at a Belmont Avenue motel, where they charged Lacressa E. Christian, 22, with obstructing official business. Christian, of Belmont, Liberty, lied about her identity because of a warrant for her arrest, a report showed.
April 17
Burglary: Kathryn F. Ratliff of West Montrose Avenue, Liberty, faced a burglary charge after a neighbor's two children alleged Ratliff, 49, had pushed her way into their apartment and removed beer from their refrigerator.
Drugs: Suspicious activity at an apartment complex near Gypsy Lane caught officers' attention before they charged Darnell J. West, 35, of Rosewood Lane, Youngstown, with operating a vehicle impaired as well as possessing drug paraphernalia and drug-abuse instruments, and Julie M. Lehman, 35, of Sunny Estates Drive, Niles, with possessing drug paraphernalia. Found were a bag common with narcotics use, an empty bindle typical of heroin use, a spoon with burn marks common in drug use, a used syringe and two suspected crack-cocaine pipes, a report showed.
Theft: A man reportedly stole a $5 can of beer from a BP gas station, 2703 Belmont Ave.
April 18
Arrest: Mill Creek MetroParks police handed to Liberty authorities Sharita Byrd, 41, of Depauw Avenue, Youngstown. She was wanted on a township warrant.
Criminal damaging: A Monticello Boulevard man noticed that someone had tampered with a wheel to his car and damaged a driver's-side door handle.
Theft: A woman alleged her 31-year-old caretaker took about $2,300 worth of jewelry from her Yvonne Drive home.
April 19
Arrest: Officers were dispatched to the Mahoning County jail to pick up Tabitha S. Lee, 30, of East Boston Avenue, Youngstown, who was wanted on an outstanding township warrant.
Identity theft: A Middle Drive woman showed authorities a letter she received from her bank that indicated someone without her knowledge had opened an account under her name.
GIRARD
April 15
Aggravated menacing: While responding to a possible drug overdose in the 700 block of Trumbull Avenue, officers filed an aggravated-menacing charge against Michael Bansberg, 24, of Overbrook Avenue, Youngstown, after a paramedic who was treating him alleged Bansberg had threatened to shoot her. No firearm was found, however, a report showed.
Trespassing: A man who owns a residence in the 500 block of Ward Avenue noticed someone had placed clementine fruits and soy sauce packages in his yard.
Theft: A North Highland Avenue man discovered a $400 Bluetooth speaker missing from his home.
April 16
Theft by deception: An East Kline Street woman reported having given a man $1,000 to perform roof repairs who promised to return the following day to do the work. After the accuser inspected the home, however, she determined the job had not been completed, she further stated.
April 17
Arrest: Police responded to a possibly disabled vehicle on U.S. Route 422, where they charged Durrell Richardson of Lincoln Avenue, Girard, with operating a vehicle impaired, improper handling of a firearm in a motor vehicle and receiving stolen property. Richardson, 38, who refused to submit to field sobriety tests, had in the driver's-side door a loaded handgun that was determined to have been stolen in Youngstown, authorities alleged.
Animal complaint: A man in the 100 block of Olive Street reported a neighbor's dog had attacked his dog.
Harassment: A South Davis Street woman told officers she discovered a photograph of her 5-month-old granddaughter on a cellphone, which also contained a caption that was sexually inappropriate.
April 18
Assault: A North Highland Avenue woman alleged her roommate punched her arm during a heated argument between them.
Arrest: Authorities charged Brenna R. Clark, 18, of Devon Drive Southeast, Warren, with disorderly conduct after having been dispatched to a Trumbull Avenue mobile-home park as she retrieved personal property. Clark also yelled profanities, made threats and refused to desist, police alleged.
Menacing: A Girard High School girl reported two girls called her derogatory names and possibly tried to goad her to fight them as the accuser walked near Highland Avenue.
Citation: Stuart J. Chester, 51, received a minor-misdemeanor citation charging disorderly conduct after he apparently became irate when informed that an action had been dismissed from Girard Municipal Court. Chester, of Ruth Avenue, Leavittsburg, became argumentative, used profane language toward police while on an elevator and refused to calm down, a report said.
Menacing: A South Randolph Avenue woman told officers a man, via a third party, threatened to harm her.
April 20
Theft: A woman reported her iPhone stolen while she was at a Gary Avenue residence.
More like this from vindy.com