Published: Sat, April 21, 2018 @ 10:26 p.m.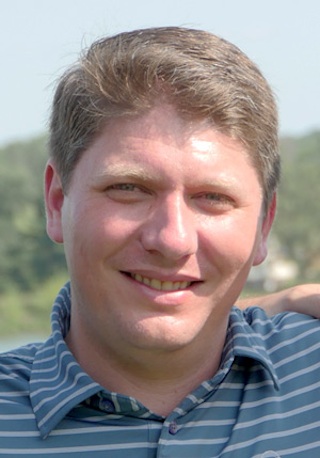 Photo
As the weather finally looks to be turning, I thought it was appropriate to recognize, and thank, the countless number of golf course owners, club managers, superintendents, golf professionals and hard-working employees, whose work will make the upcoming golf season possible for the rest of us to enjoy.
This may come as a surprise to some (especially those who don't know me that well), but I tend to have a bit of a temper when I feel something is being, let's say, mishandled.
I've been known to have a disagreement or two with, customer-service representatives. I remember a phone call with a major airline a few years ago. I was trying to get a flight reservation changed at no cost. I ended up being "flagged" within their system as uncooperative and had to buy duplicate tickets from a competing airline.
As a small business owner myself, I continuously strive to provide positive customer experiences to our clients. But as a consumer, I sometimes fail to recognize the thankless positions that many employees have to fill. Or to thank someone great customer service when I receive it.
Just this week I was certain my cell-phone provider was charging me incorrectly. One evening this week (for calmness precautions I took my 4-year-old daughter Stella with me) I marched in ready for an argument. What actually happened was an encounter with a store manager who immediately addressed my concern, was knowledgeable enough to identify what was actually going on and solved my original complaint within two minutes. I even apologized for "being a pain" on my way out.
I was impressed. And it got me thinking about that manager's regular customer interactions. I'd have never gone in there to simply "thank" the manager for adequate cell service. Or for my bill being correct. But I had no problem going in to complain about something I, incorrectly to boot, thought was wrong.
To come back to my initial thought, this reminded me of the golf industry.
I worked as a club professional for three years. Not long enough to learn everything within the sport. But certainly long enough to know that a well-run golf operation is not something that happens by chance. The number of moving parts within a golf operation is more than "we" (regular golfers) might be aware of. And the way they all affect the other. It's kind of like trying to set up a series of dominoes to all fall correctly, but without knowing which domino will fall first.
To maximize rounds, a course owner might, understandably, want morning tee times to start earlier. And to have fewer minutes between tee times. But does this give the grounds crew enough time to cut the greens before golfers are on them? Or to space golfers far enough apart on the course to not create backups and slow play?
Does it make sense to have a cashier there at 6 a.m. or 7? Will breakfast food be available for the early players? And what time do hot dogs need to be ready for players making the turn?
Where are players greeted when they pull in? What time do the carts have to be staged for those first golfers? Will golfers need to use the locker room that early? And if so, will an attendant need to be there?
All good questions that someone must answer.
Am I overcomplicating this example to prove my point? Possibly. But the point is valid; golf courses don't just run themselves.
So as we begin another season at country clubs and public courses across the Valley, use my experience with the cell store manager as a reminder to thank the people who provide us with positive experiences. Golf pros and superintendents, starters and bag boys are some of the individuals whose hard work allows us to enjoy the game we love.
Thanks (in advance) for all you do!
Jonah Karzmer is a former golf professional who writes a Sunday golf column for The Vindicator. In his spare time he sells commercial insurance and loves getting feedback on his weekly columns via email at Jonah@thekarzmerinsurance.com.