In Valley, Barbara Bush recalled as personable, commanding, gracious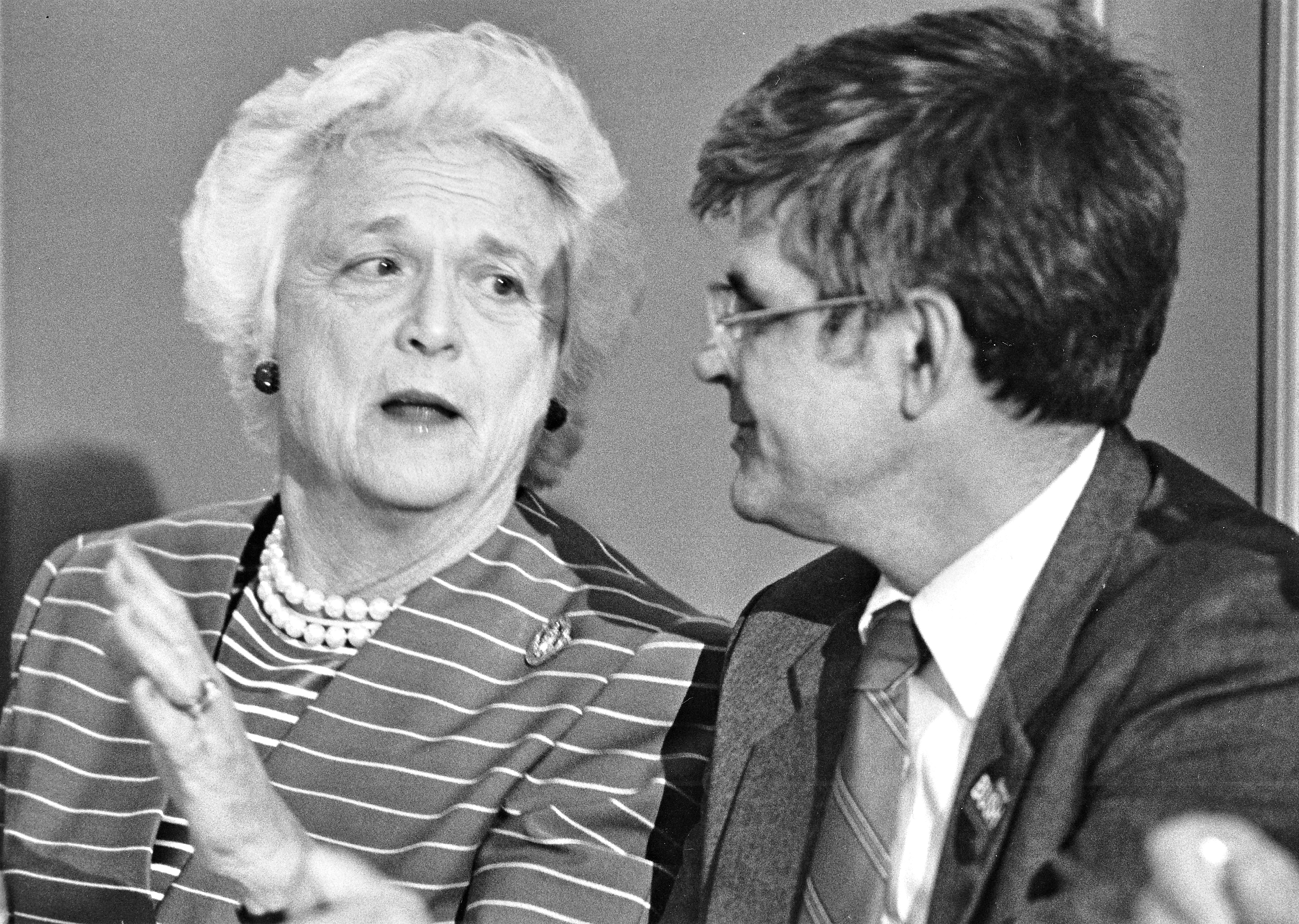 ---
RELATED: 2,500 pay respects to Mrs. Bush
YOUNGSTOWN
Former first lady Barbara Bush, whose funeral is today, was remembered by those in the Mahoning Valley as a personable, gracious woman.
Bush campaigned in the Mahoning Valley for her husband, George H.W. Bush, when he successfully ran for president in 1988 and during his failed re-election bid in 1992.
"She was very outgoing, had her own presence, she took over the room with her personality," said Bill Binning, who was a George H.W. Bush delegate and an electoral college voter in 1988 when he served as Mahoning County Republican Party chairman.
"She was gracious. She was not shy and could be outspoken. She was a woman of great stature. She was a figure the Republican Party can be proud of."
Binning met her and her husband on a number of occasions both in the Valley and in other parts of the country.
"They were very calm people and had appeal," Binning said. "They had a real appreciation for the average man. They never acted like they were above anyone. In a room, she would take over. She had a great presence."
During that 1988 campaign visit to Youngstown, Bush told The Vindicator that she had "an opportunity to really affect a lot of people."
She encouraged chambers of commerce, local governments and businesses to establish literacy programs in their areas.
"I don't fool around with the federal government," she said at the time. "They are the biggest waste of money I've ever seen. Why should your dollar go all the way up to Washington and come all the way back here and lose half of it on the way?"
More than 1,500 people will attend Bush's funeral today in Houston. She was 92 when she died Tuesday, two days after her family said she was in failing health and would not seek further medical treatment.
In 1992, Bush campaigned for her husband in Boardman, including a campaign stop at Mr. Anthony's.
Thomas McCabe, Mahoning County Board of Elections deputy director who was head of the Youngstown State University College Republicans at the time of Bush's visit, said, "I remember she was very personable and took a lot of pictures with people. She was a very classy lady."
McCabe helped prepare for Bush's campaign stop and assisted during the event.
"It was a big deal for a college kid," he said. "I remember a huge crowd. I met her for a few minutes, but watching her interact that day I remember she was interested in talking to people and was very nice."
More like this from vindy.com