HomeGoods pulls plug in Lordstown; draws outcry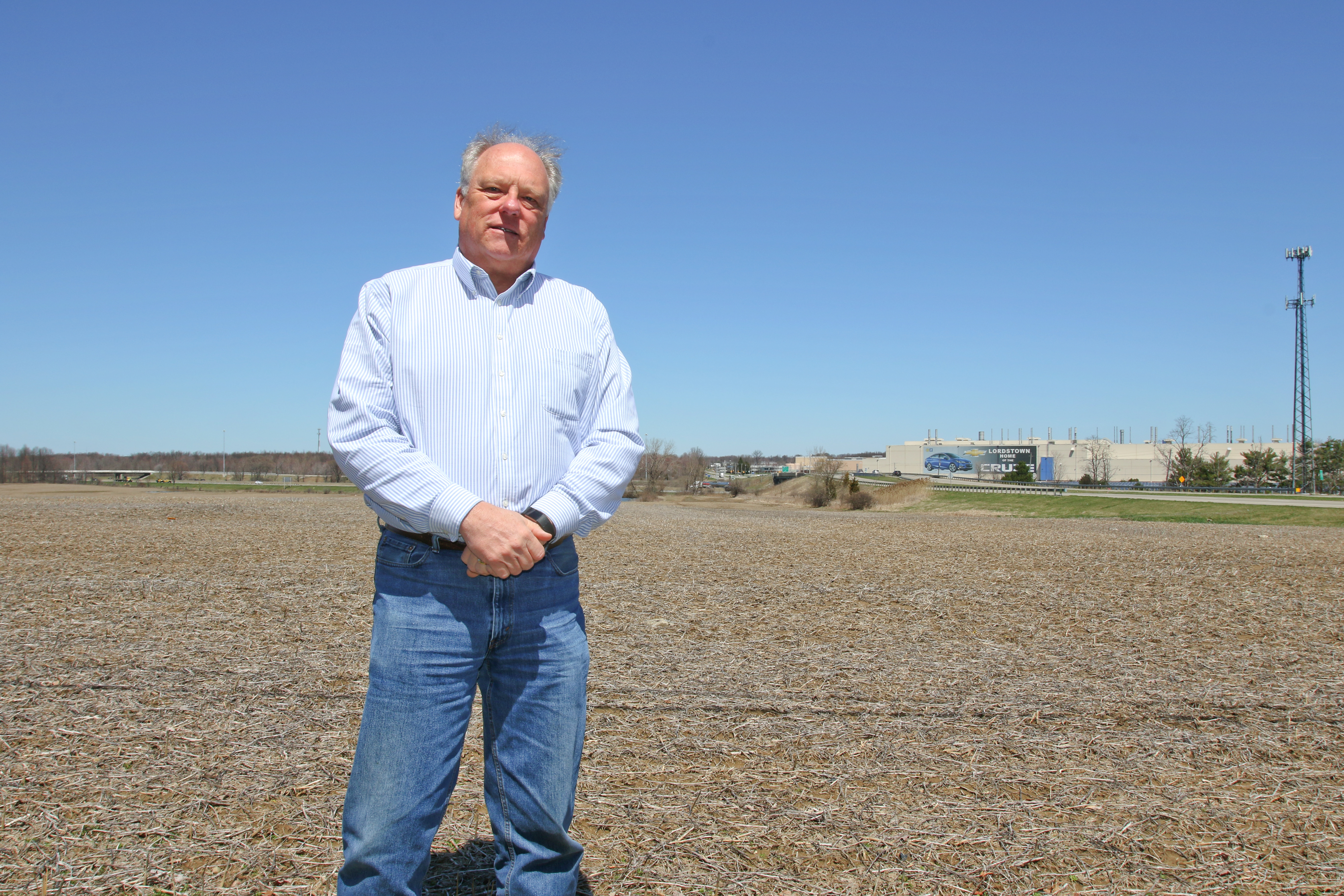 ---
By KALEA HALL
khall@vindy.com
LORDSTOWN
Anthony Cafaro Jr. Letter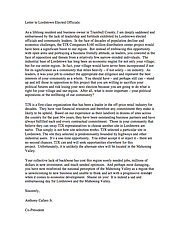 Document
Letter to Lordstown Elected Officials
The fight to block HomeGoods from locating on residential land in Lordsstown has led to a new battle – an effort to keep the company's interest in the Mahoning Valley.
U.S. Rep. Tim Ryan of Howland, D-13th, is leading that effort.
The congressman is having a news conference at 6 p.m. today at the Kennsington Golf Course parking lot in Canfield to discuss with reporters the decision by HomeGoods, a division of TJX Companies Inc., and what efforts can and will be taken to find a suitable Valley alternative for the company.
HomeGoods shocked the Valley on Friday when it withdrew its zoning application for seven parcels of residential land to be rezoned to industrial for a 1.2-million-square-foot HomeGoods distribution center.
In a statement earlier Friday, Ryan said he immediately informed HomeGoods he wants to work with the company to find alternative area sites.
"Throughout many conversations I have had with village of Lordstown officials and HomeGoods' leadership, I have strongly supported this project since the very beginning," Ryan said. "I have also said publicly that these opportunities don't come along very often, and we need to do all we can to land this investment."
Just two weeks ago the company said the Lordstown location was the "best possible" in the area for the project for environmental, roadway access, site configuration and time line concerns.
Now, the company said it's "reconsidering" its options for the $160-million project that came with 1,000 jobs after residents continued to express their concerns about it.
"We have appreciated hearing from the Lordstown community over the past month and understand that a group of neighboring residents continue to have concerns about our HomeGoods distribution center project," Erika Tower, a HomeGoods spokeswoman, said in a statement. "At HomeGoods, having a strong relationship with our communities is important to us and a core part of who we are and how we do business."
The reaction to the announcement was seismic and came from all corners.
Mahoning County Commissioner Carol Rimedio-Righetti expressed disbelief.
"Why would you do that?" she asked. "That's 1,000 jobs. ... We have jobs in our hands; let's take them."
Anthony Cafaro Jr., co-president of Cafaro Co., penned a seething letter to Lordstown elected officials and community leaders.
"Your collective lack of backbone has cost this region sorely needed jobs, millions of dollars in new investment and much needed optimism," he wrote. "And perhaps most damaging, you have now reinforced the national perception of the Mahoning Valley as a region that is unwelcoming to new business and unable to think and act with a progressive mindset when it comes to economic development. Shame on you!"
The residents who sought to stop the development on or near their residences reacted more sedately.
"We welcome TJX in the village on the right property as they would be a great benefit to the village as the village would be to them," wrote the Lords-
town Concerned Residents group.
VALLEY NEEDS JOBS
Not lost on anyone was the HomeGoods announcement comes just one week after General Motors announced it would end the second shift at its Lordstown plant where the Chevrolet Cruze is built. The cut will come with the loss of 1,500 jobs at the plant.
Lordstown Mayor Arno Hill had just learned of the TJX news when contacted by The Vindicator. He said he was determined to continue the fight.
"I am going to try to work to keep it [the project] in my community or the Valley," Hill said. "This Valley needs jobs period. I don't know how successful I will be, but I will continue to fight for my community and for my Valley."
Throughout Friday, area officials repeated that jobs are why the project remains important. The 1,000 jobs that came with the plant meant an annual payroll of $27 million and more from spinoff jobs that would come after the center opened.
The Youngstown/Warren Regional Chamber said it plans to continue to work to get HomeGoods to invest here.
The economic development agency helped the company in its search for a viable property.
"We are going to continue to be just as aggressive as we have been from Day One," said Sarah Boyarko, senior vice president of economic development for the chamber. "I am hopeful that we still have an opportunity. I know that we are a great location to be, and we will still continue to push that."
Others were quick to point out that HomeGoods might have other Valley opportunities than the site selected in Lordstown.
Mahoning County Commissioners Anthony Traficanti and Rimedio-Righetti plan to urge HomeGoods to consider Mahoning County.
"Maybe we need to rethink our strategy as a community," Traficanti said about attracting industry to the Valley. "I think these things are slipping through our fingers because we are not aggressive enough."
That sense of loss was part of what inspired Cafaro's angry letter. He told The Vindicator he didn't see how he couldn't speak up Friday and say something to elected officials and community leaders.
"In the face of decades of population decline and economic challenges, the TJX Companies $160-million distribution center project would have been a significant boost to our region," Cafaro wrote in his letter. "But instead of embracing this opportunity with open arms and portraying a business-friendly attitude, as leaders, you cowered in the face of opposition and threats from a relatively few narrow-minded individuals."
STILL HOPEFUL
Mauro Cantalamessa, Trumbull County commissioner, said the company's statement doesn't seem to him like a final decision to leave Trumbull County.
"We will continue to be in contact with TJX on potential sites in Lordstown and Trumbull County," he said, adding, "We must continue to create an environment that is conducive to growth for Trumbull County to have a stable future. Trumbull County remains ready to work with TJX in any way possible."
The announcement frustrated state Sen. Sean O'Brien of Bazetta, D-32nd.
"I remain committed to working with TJX HomeGoods, the Ohio Chamber of Commerce, JobsOhio and our federal, state and local partners to try and salvage this project."
PROJECT CONCERNS
Word of the company's interest in building the distribution center on 290 acres of residential land along Ellsworth-Bailey Road first got out in early March.
A meeting with residents during that time is where several concerns were first voiced. A top concern was the use of residential land for the project instead of nearby industrial property.
Traffic and noise coming from the center and the overall appearance of the facility were other concerns.
The company told residents it looked for a place to build the center for two years in at least five states and more than 12 communities.
Lordstown was selected for its proximity to stores and the viable workforce here among other factors.
Lordstown Concerned Residents quickly formed to voice the message of "Right Project, Wrong Property" to the company and village officials.
If the zone changes for the property would have been approved, those residents said they planned to initiate a referendum to force those changes to a vote. On Wednesday, the group had a private meeting and presented other viable properties that were zoned industrial that could be used for the project instead of the residential land. A HomeGoods representative was at that meeting.
"As stated in our meeting Wednesday evening, the residents for the right project on the right property pledge to work with [HomeGoods] and the village to bring this project to Lordstown on industrial land," the group said in a statement. "We are pleased that TJX continues to seek out other properties and hope they will consider our suggestions for the other viable [industrial] property options in the village."
Contributors: Staff writers David Skolnick, Justin Wier and Ed Runyan.
More like this from vindy.com