Ed Puskas: A little help here for LeBron?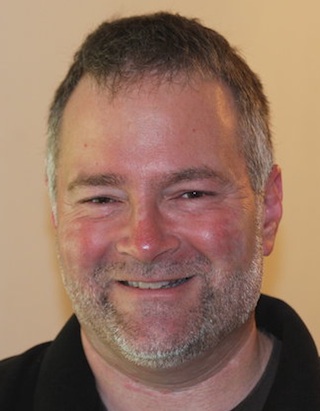 Photo
The Cleveland Cavaliers arrived at Bankers Life Fieldhouse in matching suits before Game 3 of their first-round playoff series against the Indiana Pacers.
But later, with the game on the line, the Cavaliers didn't seem to be quite as coordinated after blowing a 17-point halftime lead.
Indiana's 92-90 victory in a game Cleveland should have won plants all the pressure on the Cavaliers for tonight's Game 4.
It isn't just hyperbole to say that — aside from Game 7 of the NBA Finals two years ago — this might be the biggest game of LeBron James' second tour of duty in Cleveland.
Another loss and the Pacers will have a 3-1 lead and the Cavaliers will be on the ropes and reeling. And James might be booking free-agency tours for the summer far earlier than we thought.
If, of course, the pride of Akron is bent on calling another city home for a while as his career winds down.
No one, save for those who call James' inner circle home, really knows what his intentions might be. Maybe we're all getting ahead of ourselves for no reason, but what is certain is that the road back to the Eastern Conference finals is starting out far more bumpy than anyone expected.
James wasn't talking about his future plans nor even tonight's game on Saturday, declining to talk with reporters on the eve of Game 4.
James' play in the series has spoken volumes. Even at 33 after 15 years in the league, he's good for a triple-double just about every night. Unfortunately for the Cavaliers, the play of the other guys in those matching suits also has spoken volumes of another kind.
Cleveland got younger and quicker just before the trade deadline, but maybe not significantly better than the team that played much of the season in fits and starts, with drama and dysfunction the order of most days.
Larry Nance Jr. has been a plus with his energy and defense, but he isn't scoring much. Neither are Jordan Clarkson and Rodney Hood. George Hill's aching back makes him questionable tonight.
But what about LeBron's teammates who have significant playoff experience and have been his wing men for years? Kevin Love and J.R. Smith haven't quite come up big in the first three games, especially when Games 2 and 3 were slipping away.
The Cavaliers barely held onto Game 2 and controlled Game 3 until they sleep-walked through the second half.
And where was Tyronn Lue when the Cavs were throwing that game away?
The Pacers have been formidable. It's clear that LeBron scoring 40 is not going to be enough to get it done.
When will the other guys in the fancy suits — and the head coach — actually show up?
Tonight would be a good time.
Write Vindicator Sports Editor Ed Puskas at epuskas@vindy.com and follow him on Twitter, @EdPuskas_Vindy.
More like this from vindy.com