Infante trial set to start; wife takes plea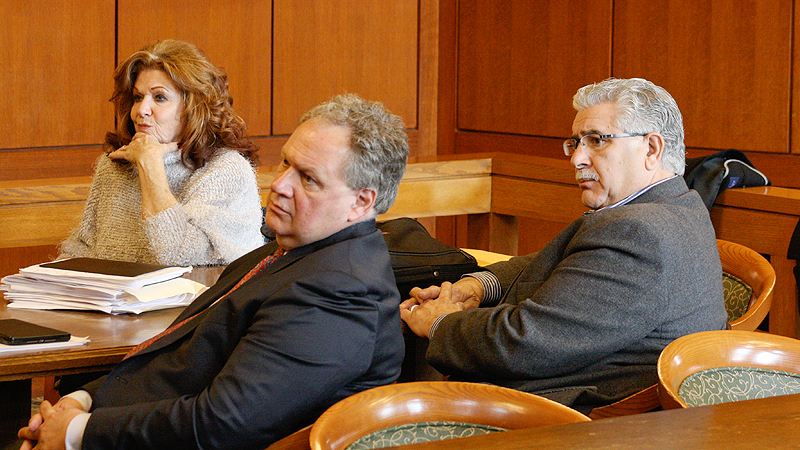 ---
SEE ALSO: Niles water department building 'dangerous, commission told
By Ed Runyan
WARREN
The Ralph Infante public-corruption trial will begin Monday as planned but not with his wife Judy Infante as a co-defendant.
After more than four hours of private negotiations Thursday at the Trumbull County Courthouse between defense attorneys and prosecutors, Judy Infante pleaded no contest and was found guilty of one felony falsification charge and one misdemeanor falsification charge, both related to tax returns.
She cannot appeal the guilty finding, and she is not required to make restitution.
She will be sentenced at 1 p.m. May 15. She could get up to a year in prison on the felony charge and up to six months in jail on the misdemeanor. There was no mention of her testifying at her husband's trial.
Judy Infante, 68, had faced seven counts of tampering with records. She was accused of failing to report – and trying to conceal – "income from gambling and other sources."
No plea agreement was reached with Ralph Infante, Visiting Judge Patricia Cosgrove announced after finishing Judy Infante's plea.
Ralph Infante, 63, is accused of 41 criminal charges including taking bribes, receiving inappropriate gifts, tampering with records, illegal gambling and engaging in a pattern of corrupt activity during his 24 years as Niles mayor.
Judge Cosgrove told reporters she expects jury selection to take no more than one day with Judge W. Wyatt McKay of Trumbull County Common Pleas Court helping with the initial jury selection, which involves eliminating potential jurors from a pool of 120 who have obvious reasons for being excused such as medical or family issues.
Judge Cosgrove, a visiting judge hearing the case on assignment from the Ohio Supreme Court, will complete the jury selection, participating with the attorneys in individual questioning of potential jurors then the more typical group selection of jurors.
The judge said she expects the trial to take at least a week. She said she will decide whether to move the trial out of the county – as requested by defense attorney John Juhasz – only after trying to seat a jury here.
Juhasz filed six motions in the case April 13, including one asking the trial be moved because of pretrial publicity.
More like this from vindy.com