UPDATE | HomeGoods withdraws Lordstown zoning application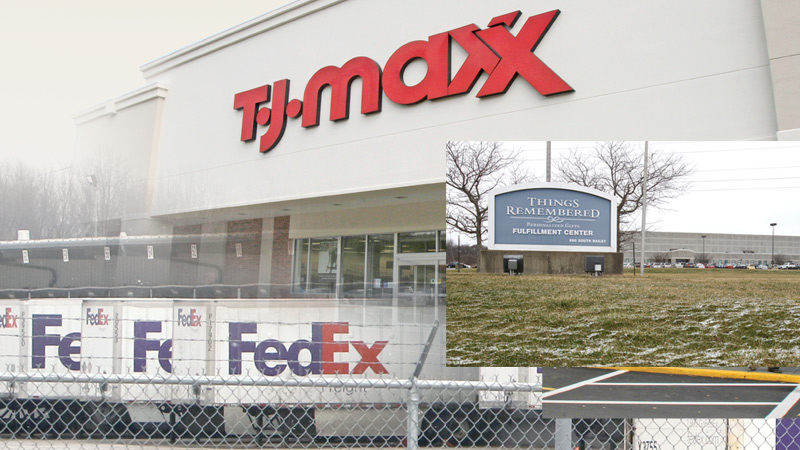 ---
LORDSTOWN — HomeGoods said today it plans to back out of its plans to build a 1.2 million-square-foot warehouse/distribution center in Lordstown.
The company released this statement to The Vindicator:
"We have appreciated hearing from the Lordstown community over the past month and understand that a group of neighboring residents continue to have concerns about our HomeGoods distribution center project. At HomeGoods, having a strong relationship with our communities is important to us and a core part of who we are and how we do business. Given this, we are respectfully withdrawing our zoning application from the Lordstown Planning Board and are reconsidering our options for this distribution center project. We want to offer our most sincere thanks to the entire Lordstown community, especially those who provided their support for our project."
Throughout the Valley, people have responded to the news.
Anthony Cafaro Jr. said the decision marks a sad and embarrassing day for Lordstown and the Mahoning Valley.
Cafaro accused Lordstown's elected officials of cowering in the face of opposition and threats from "a relatively few narrow-minded individuals."
"Those in your community that believe they can sway TJX representatives to choose another site in Lordstown are naive," Cafaro wrote. "That simply is not how site selection works."
"Your collective lack of backbone has cost this region sorely needed jobs, millions of dollars in new investment and much-needed optimism," Cafaro continued.
He suggested the events have reinforced a perception of the Mahoning Valley as unwelcoming to new business.
For his part, Lordstown Mayor Arno Hill said he will continue to fight to get the project.
"This Valley needs jobs period," he said. "I don't know how successful I will be, but I will continue to fight for my community and for my Valley."
The residents who opposed the HomeGoods choice for the new site encouraged the company to continue to consider the village.
"We are pleased that TJX continues to seek out other properties and hope they will consider our suggestions for the other viable [industrial] property options in the village," the Lordstown Concerned Residents Group said in a statement. "We welcome TJX in the village on the right property as they would be a great benefit to the village as the village would be to them."
Mauro Cantalamessa, Trumbull County commissioner, said the company's statement doesn't seem to him like a final decision to leave Trumbull County.
"We will continue to be in contact with TJX on potential sites in Lordstown and Trumbull County," he said, adding, "We must continue to create an environment that is conducive to growth for Trumbull County to have a stable future.
"Trumbull County remains ready to work with TJX in any way possible."
Sarah Boyarko, senior vice president of economic development for the Youngstown/Warren Regional Chamber, said she was disappointed about the news.
The chamber worked with the company in its search for a viable property for the warehouse/distribution center.
"We hope the Mahoning Valley remains under consideration for this investment," she said.
Mahoning County Commissioner Anthony Traficanti said the announcement comes at a bad time as GM Lordstown plans to discontinue its second shift.
"They're holding on by a shoestring," Traficanti said. "There's a lot of people here that need work, and I don't see much on the horizon."
U.S. Rep. Tim Ryan said he is "very disappointed" that HomeGoods dropped its plans to locate in Lordstown.
"Upon learning of this news, I immediately informed HomeGoods's leadership that I want to work with them to find suitable alternative sites in our area for the thousands of jobs and millions of dollars of payroll that HomeGoods would bring to our region," Ryan said. "We cannot let this opportunity slip away. I will do everything in my power to help HomeGoods find a home here in the Mahoning Valley."
More like this from vindy.com