Groups plant pinwheels for abuse prevention awareness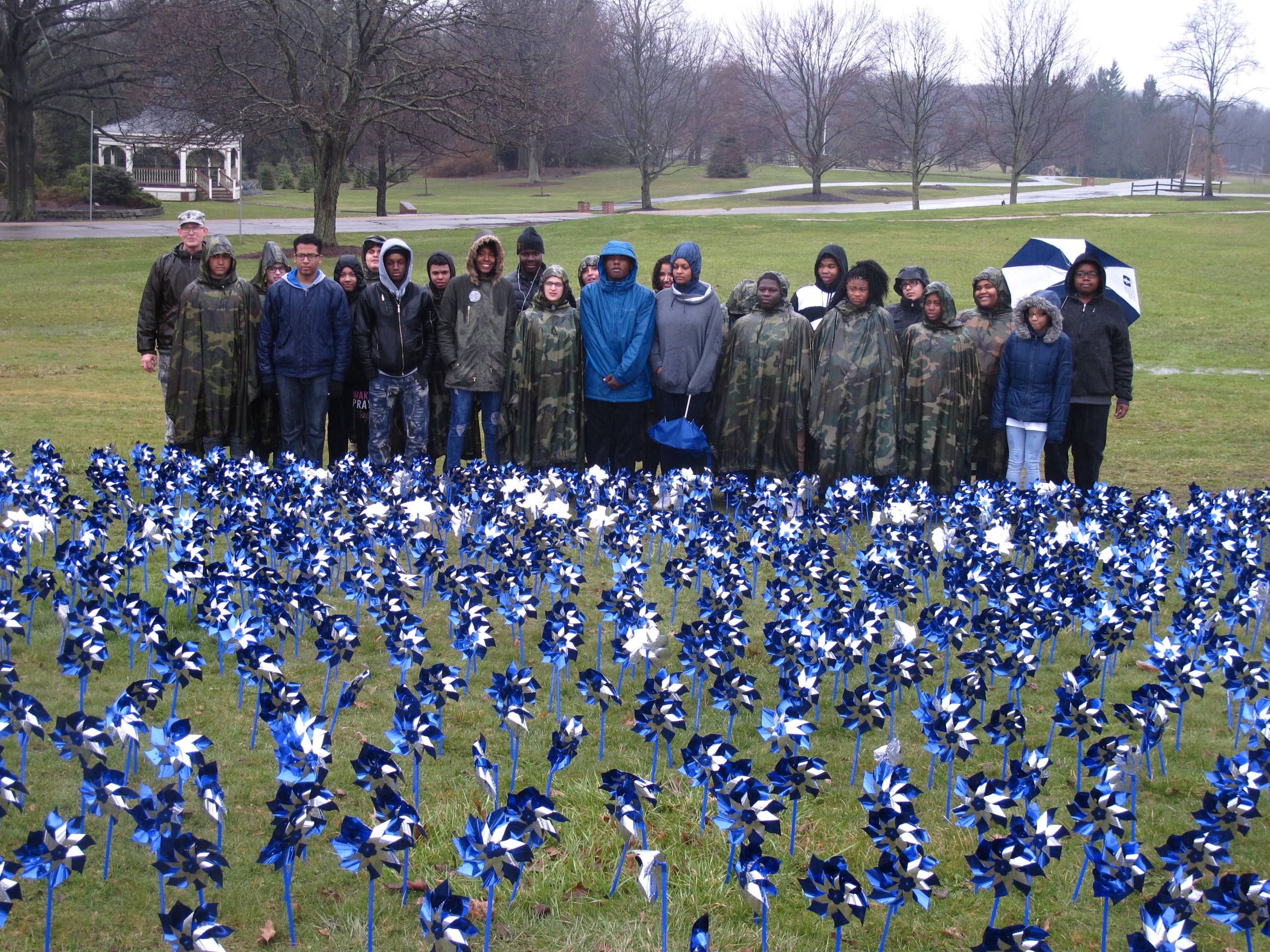 ---
by ZACK SHIVELY
Three local groups joined together to begin National Child Abuse and Neglect Prevention Month on April 3 with a planting of pinwheels in front of Boardman Park.
The groups, Akron Children's Hospital Mahoning Valley's Child Advocacy Center, Mahoning County Children Services and East High School's Junior ROTC, planted pinwheels in front of St. James Meeting Room near the South Avenue entrance to Boardman Park. Pinwheels are the symbol for child abuse prevention.
"It's a reminder for the community to report child abuse when they see it or suspect it," said Jennifer Kollar, public information officer for Mahoning County Children Services. She said the organization can not help unless someone reports it.
The advocacy center and children services created and run the event. They have planted the pinwheels in the yard every year for 13 years. They first invited the junior ROTC students seven years ago, and they have helped every year since then.
"It's a good service learning project," said Sgt. Douglas Moon, the instructor of the ROTC. The group does numerous service projects like this one. He brought just more than 20 of the 74 students in the program.
They planted 2,280 pinwheels in yard. Each of the pinwheels represents the number of individuals who advocated for children in 2017.
"It's our way to get prevention awareness out there," said Andrea Mistovich, coordinator with the Child Advocacy Center.
This is the first event that the advocacy center and children services do each year. They also have a community event at Holiday Inn in Boardman each year. This year the event occurred on April 13.
More like this from vindy.com