Florida Georgia Line to 'Cruise' on over to Y Live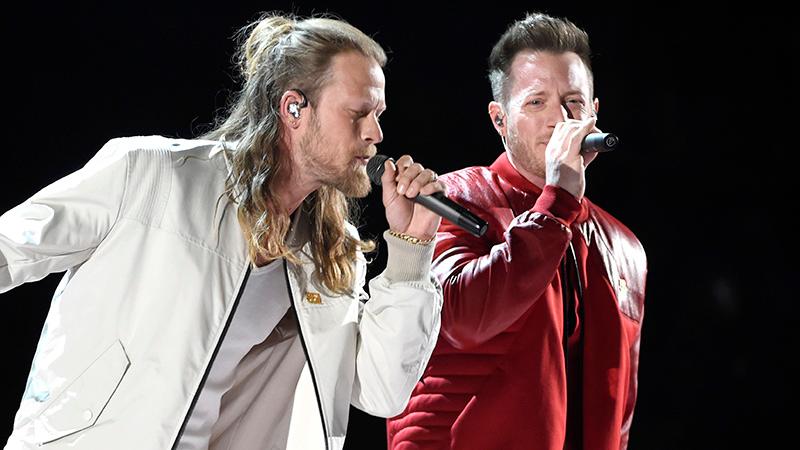 ---
TICKET INFO
What: Florida Georgia Line, with Morgan Wallen and Chris Higbee
When: Aug. 11 at 7 p.m.
Where: Stambaugh Stadium, Youngstown
Tickets: On sale May 4 at 10 a.m. at ticketmaster.com and by phone at 1-800-745-3000. Prices are $45, $59, $75, $85, $99 and $125 (fees apply). Tickets will not be sold at the Covelli Centre box office. A pre-sale will be from 10 a.m. May 2 to 10 p.m. May 3, at ticketmaster.com only (use the password "cruise."
Students: YSU students will be able to purchase two discounted tickets. Details will be released through the university in coming weeks.
By GUY D'ASTOLFO
dastolfo@vindy.com
YOUNGSTOWN
Florida Georgia Line, the country-pop superstar duo with a penchant for crossing musical boundaries, will headline an Aug. 11 concert at Stambaugh Stadium.
The concert will be the second annual Y Live event, following last year's successful show with Zac Brown Band.
Y Live is co-promoted by Youngstown-based promoter JAC Live and the Muransky Companies.
Tickets range from $45 to $125 and go on sale at 10 a.m. May 4 at ticketmaster.com, TMMobile and by phone at 1-800-745-3000.
"Last year's Y Live was an incredible amount of hard work and we were thrilled with the result," said Eric Ryan, chief executive officer of JAC Live. "It was a no-brainer to produce another stadium event after the unbelievable response we received from the community."
Last year's concert drew about 17,000 to the stadium on the Youngstown State University campus, which had a capacity of about 20,000 for the show, including 5,000 temporary seats on the field.
The capacity will be similar for Florida Georgia Line, said Kristen Segarra, marketing manager for JAC Live.
A couple of key details will be different this year, both of which work in the show's favor.
The mid-August date means YSU will still be on summer break, which will alleviate parking and traffic concerns. Also, Florida Georgia Line will not play concerts in Pittsburgh or Cleveland this summer.
As for the date, "it just worked out that way," Segarra said. "It all depends on when the artist is available."
Last summer, the Zac Brown Band played both Cleveland and Pittsburgh before Youngstown.
That won't be the case for Florida Georgia Line.
"We are the only market they are playing in the region," said Segarra. "They're not really touring this year – just doing festivals and bigger events," she said. "We were lucky to get approved."
Florida Georgia Line will become the first band to play both Stambaugh Auditorium on Fifth Avenue and Stambaugh Stadium. The act sold out the 2,600-seat auditorium in February 2013 when it was just starting its meteoric rise.
Just four months before its Stambaugh Auditorium concert, FGL – which is Brian Kelley and Tyler Hubbard – played the Dusty Armadillo in Rootstown.
Like Zac Brown Band, Florida Georgia Line has appeal that extends beyond country fans.
"They are part of a whole new wave of country," Segarra said. "They have crossover appeal. It's a really cool country rock show that appeals to everyone."
Segarra noted that act has collaborated on songs with the likes of Nelly, the Chainsmokers and, most recently, Bebe Rexha, whose song "Meant to Be" is currently a chart topper.
Florida Georgia Line's biggest hits include "Cruise," "Get Your Shine On," "Round Here" and "Stay."
Opening the show will be Morgan Wallen, who had a hit with "Up Down," and Pennsylvania-based Chris Higbee, who has played Youngstown many times.
More like this from vindy.com