Students celebrate 40th English Festival anniversary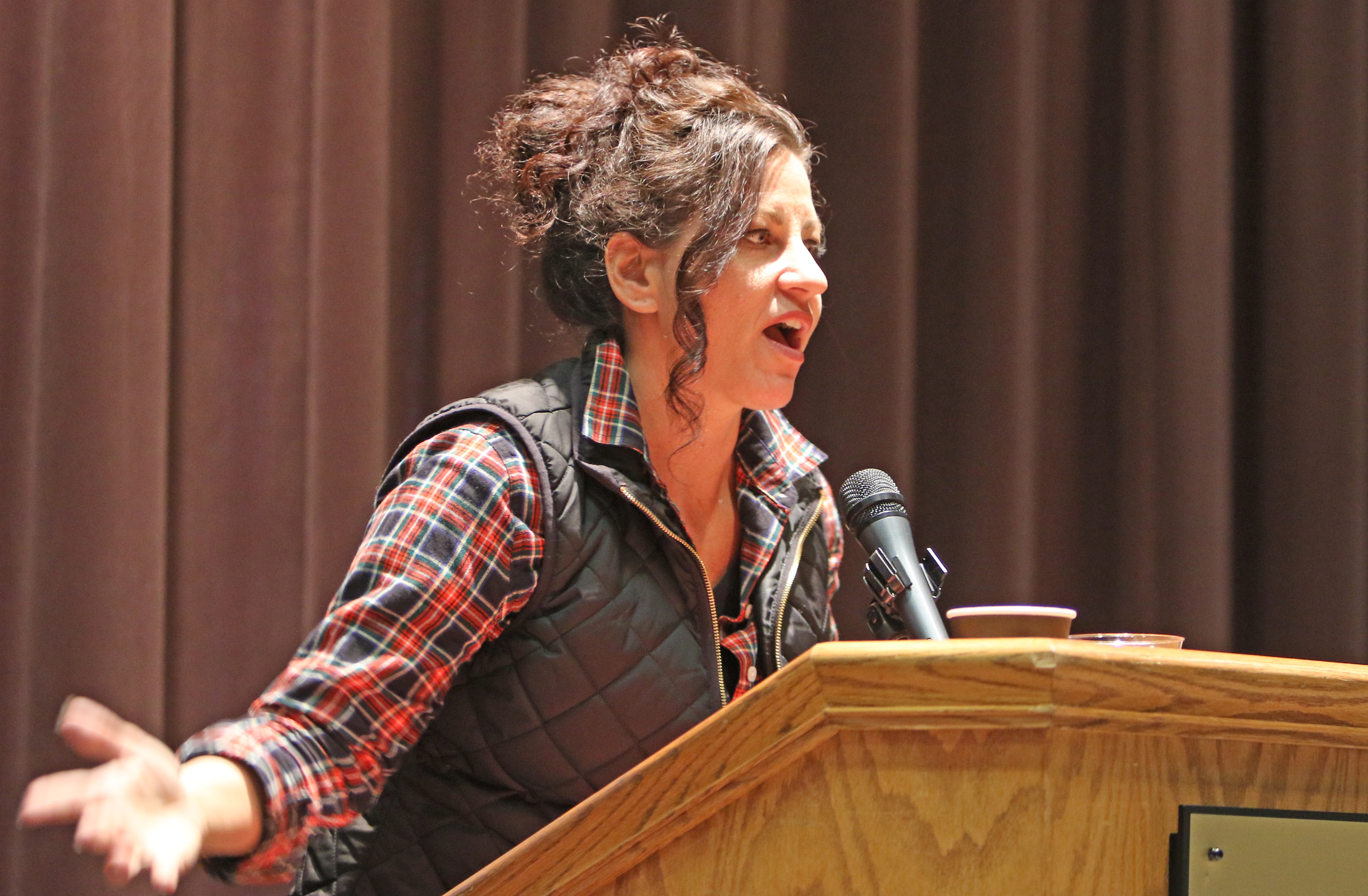 ---
YOUNGSTOWN
Local high-school students swarmed the Youngstown State University campus for the 40th anniversary of the YSU English Festival.
Students participated in a number of sessions that incorporate the literature they had to read into fun activities, challenging them to think a little more about each book.
Anna Fabrizzi, Butler Senior High School junior, favored having fun with an escape-room activity that corresponded with one of the books she had to read for the festival.
Kaitlyn Engle, fellow Butler 11th-grader, enjoyed the writing exercises, including one about a story in which two characters talk [to each other] about an object without knowing what the object is.
"It was really interesting and a lot of fun," she said.
Others took a lot of pride in getting to hear from three authors – Kekla Magoon, Chris Crutcher and Laurie Halse Anderson.
Erin Kilgore, Poland Seminary High School junior, said the opportunity to hear from an author was a memorable one.
"We just got to hear her [Kekla Magoon] as she told her story about her life and what influenced her books," Erin said.
Laura Stitt, Reynolds School District history teacher, also enjoyed the opportunity to hear from authors.
"I felt Chris Crutcher's speech was phenomenal," she said. "It was amazing how he wrote stories that truly touched people and how people approach him and hold up books and say, 'I feel this. This is about me.'"
Stitt said she found Crutcher to be encouraging, not only for her students, but also for her daughter, a 12-year-old up-and-coming writer.
"Crutcher said when he told his dad he wanted to become a writer, he said, 'All the stories have been written, but not by you,' and that's just going to be my motto for my daughter," she said. "It's so meaningful."
Beyond the fun activity aspect of the English festival, students liked being able to become a little more "cultured."
"The books really talk about controversial topics or areas people should be educated in," Anna said.
The festival also gives students the opportunity to explore a college campus, Kaitlyn added.
"You're letting [students] go out in the world almost," she said. "It's a really eye-opening experience."
Chelsea Kilgore, Erin's twin sister, said overall, she just feels that participating is a good experience.
"It's just something fun to do in high school," Erin said.
Festival activities continue today and Friday for regional seventh- through ninth-graders.
More like this from vindy.com