Herron making an impact with Gators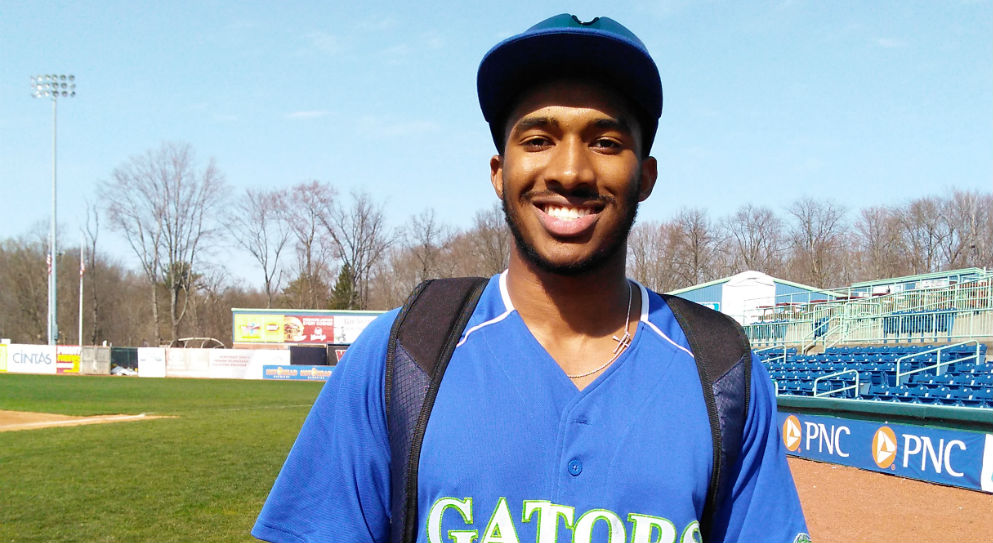 ---
By Dan Hiner
niles
Eastern Gateway center fielder Mark Herron returned home and has provided a spark for the Gators' offense lately.
The Warren Harding graduate went 4 for 5 with seven RBIs in Eastern Gateway's 18-4 win over Butler (Pa.) County Community College on Wednesday at Eastwood Field.
Over the last five games, the redshirt freshman has hit .470 with four RBIs and four runs scored. Herron hit the first home run in program history on Saturday against Lakeland Community College.
Herron leads the Gators (10-6) with a .391 batting average and 16 RBIs.
During Eastern Gateway's home opener on March 28, he went 2 for 3 with two RBIs and a run scored in the Gators' 13-3 win.
"I've been kind of hot lately," Herron said. "I've been finding the barrel more lately. I expected to do pretty decently today, I've been on a roll. [I'm] trying to keep it going as much as I can."
The redshirt freshman began his career at Kent State but returned home and joined the Gators after a season with the Golden Flashes.
There were scholarship players ahead of Herron on the Kent State depth chart. And as a walk-on, he wanted to find a program where he could contribute.
Herron was looking for a fresh start when he left Kent State. He found one with the Gators.
"It was a risk I was willing to take," Herron said. "Things didn't work out at Kent State. I was just trying to make the best of it."
Eastern Gateway head coach Phil Panno has been impressed with his center fielder's play both at the plate and in the field. "Mark's doing a tremendous job. He changed his stance a little bit and his stride and it's made all the difference in the world," Panno said.
"Field-wise he's very fast. He gets to balls you wouldn't think he [could] and he's got a very strong arm as well. I would say he has a chance to go on and play at a Division I school."
Panno thinks Herron's year spent with the Golden Flashes accelerated his development since he got to see Division I players on a day-to-day basis.
"I think that seeing an operation like Kent State, [he] learned even though he was redshirted. You know, you learn by watching. He's definitely on top of his game right now."
The roster has nine players for Trumbull and Mahoning counties. Four of those players come from the Warren area.
That list also includes his cousin, Damion Coleman, who played at Niles and is an Eastern Gateway infielder.
"It's great because I get to see my family and friends come out to more games," Herron said. "It's just like playing in high school — same atmosphere, same feel.
"I play with guys I grew up with and known for most of my life. On top of that, I get to play with my cousin, Damion Coleman, who I'm very close with."
More like this from vindy.com