School safety, security topic of Canfield community meeting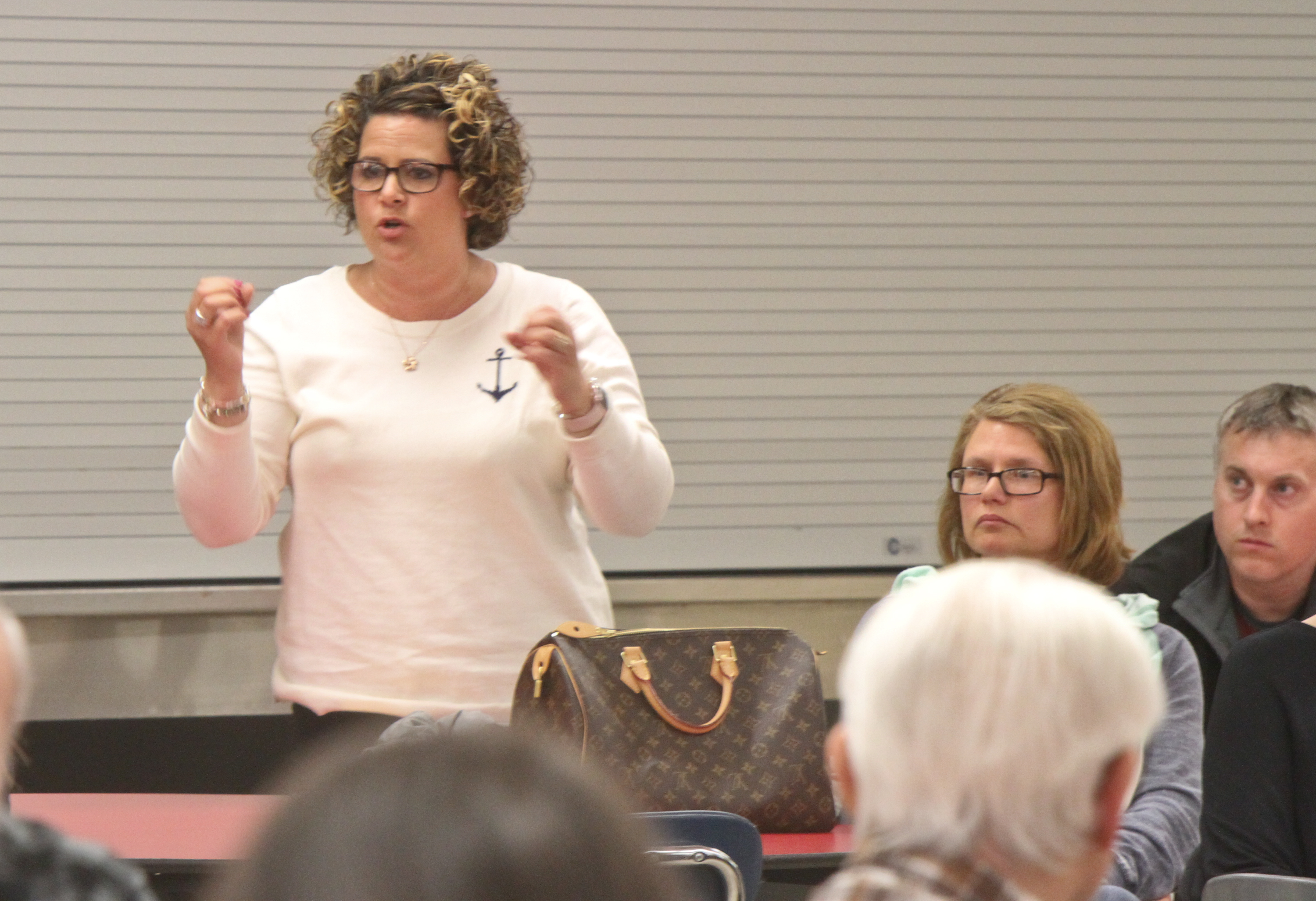 ---
By AMANDA TONOLI
atonoli@vindy.com
CANFIELD
Canfield schools superintendent said talking about safety and security remains a "fluid conversation."
"We will continue to address issues and have dialogue and do better," said Superintendent Alex Geordan during Tuesday evening's Community Awareness meeting.
School-security issues are at the forefront of national debate after mass school shootings in places such as Marjory Stoneman Douglas High School in Parkland, Fla., on Feb. 14; Italy High in Italy, Texas, on Jan. 22; Sandy Hook Elementary in Newtown, Conn., on Dec. 14, 2012; and Columbine High in Columbine, Colo., on April 20, 1999.
Some improvements that came as a result of the fluid conversations include a buzzer system at each school's main entrance, cameras in every building, panic buttons for distress situations, having a ballistics shield and a planned updated ALICE (alert, lockdown, inform, counter and evacuate) training on the first day of the 2018-19 school year.
"Do we have safety plans?" Geordan said. "Yes, we have safety plans. They are in the hands of our administrators... . We don't allow each staff member to have them because we don't want them to be available to give out to just anyone. We take care of this very closely."
However, Geordan said there are less detailed safety plans in each classroom.
"Do I think we are moving in the right direction?" he said. "Yes, I do. But are we finished? No."
Canfield Police Chief Chuck Colucci said a key to school safety is "being able to have excellent partnerships."
"It's a partnership amongst everybody," he said. "We all should feel the responsibility for the safety of these kids."
In addition to the district's current one student-resource officer, Colucci said another will join the ranks as soon as April 30.
"We also plan on adding more patrol during daytime hours," he added.
Another aspect both the police department and school district are focusing on is mental health training. Colucci said his officers are receiving that training as it is a hot topic in dealing with both students and offenders.
Geordan echoed Colucci's sentiment. Canfield has the Early Warning System from Judge Theresa Dellick of Mahoning County Juvenile Court, he said.
"This is something we need to continue to address immediately for youngsters. We also need to have communication and dialogue about mental health. We don't feel [the Martin P. Joyce Juvenile Justice Center] is only a threat to our kids in discipline — it's intervening."
The Early Warning System program, which is a result of a grant provided to the court by the Ohio Department of Justice, is aimed at responding early and appropriately to student mental health and behavioral needs, with the goals of helping students succeed in school and preventing negative outcomes.
The grant provides each district $3,000 for each middle school and high school participating in the program from 2015 to 2017.