Commitment to fight racism must continue, bishop says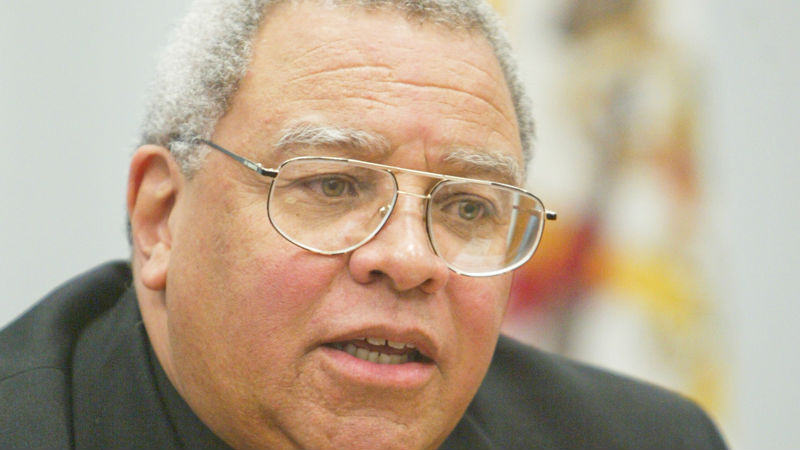 ---
By Sean Barron
YOUNGSTOWN
Racism may remain deeply imbedded in American culture, but the commitment of people and institutions to combat it must also be deeply rooted, Bishop George V. Murry contends.
"I have to say that ACTION has hit the mark quite frequently over the years. They have been doing a lot of good things in our community," Bishop Murry of the Catholic Diocese of Youngstown said during ACTION's 16th annual banquet and community fundraiser Tuesday at Our Lady of Mount Carmel social hall on Via Mount Carmel Drive.
Serving as master of ceremonies for the gathering, themed "The Unity of Us," was the Rev. J. Dwayne Heard, pastor of Elizabeth Missionary Baptist Church.
ACTION, Alliance for Congregational Transformation Influencing Our Neighborhoods, is a grass-roots nonprofit that seeks to combat the effects of racism, poverty and violence in the Mahoning Valley. The organization's recent work includes fighting food deserts in the city and working to rehabilitate abandoned properties.
During his keynote presentation to about 300 community leaders, elected officials, clergy members and others, Bishop Murry called racism "the denial of human dignity," saying the problem's underlying dynamic often is impervious to laws and customs. Individual and institutional racism also have left a strong imprint on culture, in a sense creating its own, he continued.
Over the decades, many well-intentioned religious leaders and others have viewed racism as antithetical to Christian values and have often encouraged prayer and denunciations against it.
Nevertheless, that approach also needs to be accompanied by a passionate and consistent desire, coupled with concrete action, to tackle it, Bishop Murry explained.
"Racism is a sin that has affected humanity since the dawn of history, and it will not end overnight," he said.
Also at the banquet, three individuals and entities received awards named after the late Frances Kerpsack, who was an ACTION member as well as a teacher, environmentalist and community activist.
More like this from vindy.com