Hubbard lawyer runs nonprofit to maximize US aid to poor nations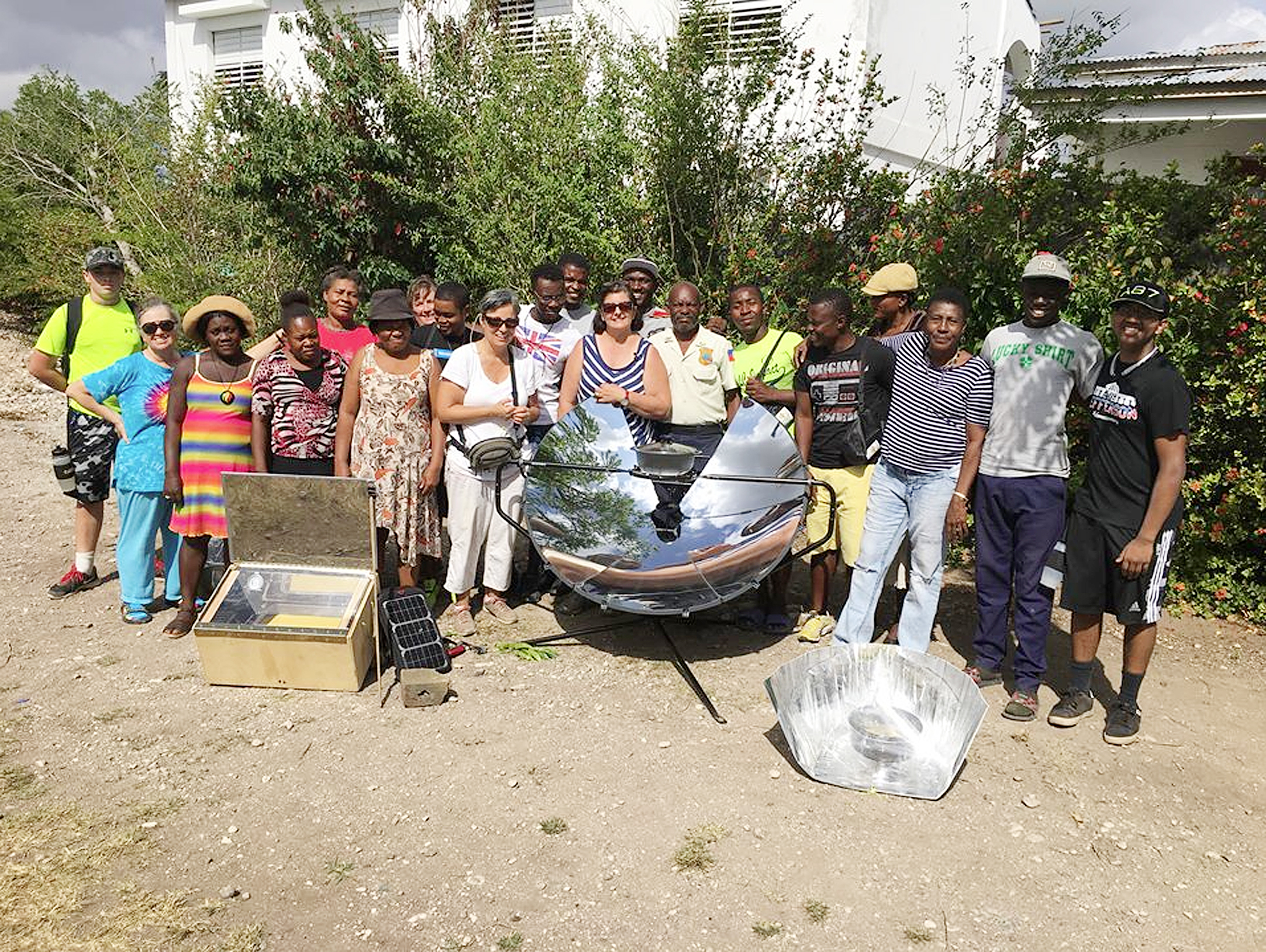 ---
HUBBARD — By SAMANTHA PHILLIPS
sphillips@vindy.com
A trip to the Middle East for a fellowship program of the U.S. Agency for International Development was eye-opening for John Buchenic.
It was startling not just because he witnessed the struggles people were facing – he expected that, and wanted to help – but because he saw how disorganized some of charity efforts are and how many donations are going to some of the charity administrators instead of the people.
In 2015, Buchenic, a Hubbard attorney, created Global Development Solutions, a nonprofit that provides resources and support for other international grass-roots groups that provide basic needs and educational programs for developing communities.
"I was very disappointed in the way [some] groups were relating to their stakeholders. They are not taking into account what the actual needs are. They spend a lot of money, then the project leaves and never comes back," he said.
Global Development Solutions is entirely volunteer-based.
"None of us get paid because that's a problem – outrageous salaries for groups who are supposed to be doing charity," he added.
His mother, Mary Buchenic, is a co-founder of We Are the Solar Sisters, a nonprofit that educates students about solar cooking and science, technology, engineering and math concepts. Her nonprofit is one of the groups facilitated by GDS.
The family has worked in Pakistan and Haiti and provides support for a group in Kenya, and so far has generated money for or supplied about 150 solar ovens in those countries.
Not only is solar cooking environmentally friendly and simple, it's also free to use after the initial cost of building the solar box ovens. Mary Buchenic, a former science teacher, explained that the ovens are put under direct sunlight, the parabolic sheets and dark-colored material absorb the sunlight, the cooker retains the energy through insulation and then people eat the cooked meal.
Various types of solar ovens are used for different types of cooking. For example, a parabolic oven is large and can be used to cook meat and other food that needs to be cooked at high temperatures. John said a tube oven can cook some meals in the same amount of time it would take in a skillet.
Mary said they networked with other charitable groups through conferences, meeting people at educational programs and by reaching out online.
"We are training people to train others to build and use [the ovens]," John said. "We send them materials and help them travel to different conferences, sometimes get involved with Rotary clubs. We help them teach a village how to build a box oven."
Haitian Sensations Mission, for example, is run by Joseph Altenor, who makes mission trips to Pelerin, Haiti. GDS is working with the group to create an outdoor solar kitchen and previously helped it create a learning center.
"Right now, some communities in Haiti are using an open fire and charcoal to cook. Creating a solar kitchen would allow them to use the money they save for other resources," Mary said.
"People we have encountered and worked with are very resourceful. We took solar ovens down to Haiti, and it was intuitive for them, they were able to cook rice, beans, spaghetti and herring. When you live in that situation you have to be resourceful," she said.
Partnerships and networking are vital for the nonprofit. It works with the Youngstown State University First-Steps after-school programs to teach students about solar cooking and STEM concepts, the Hubbard Farmers Market Project Committee, Haitian Sensations Mission in Sharon, Pa. and the nonprofit, We Care to Share.
GDS relies on fundraisers, donations and sponsors to fund its programs. The cost for ovens can range from $10 to more than $500, depending on the type.
STEM education is another big component of GDS and Solar Sisters. Locally, the Buchenics do solar cooking and STEM experiments with students at places including OH WOW! The Roger & Gloria Jones Children's Center for Science & Technology, Carnegie Science Center and local schools. They help students create miniature ovens with tin foil sheets glued to parabolic sheets that are shaped into a funnel with safety pins. Then, they put a small container of cake mix in the middle and after an hour of direct sunlight, the students can eat the treat.
GDS also helps the international groups provide educational STEM programs. Mary said they are trying to create a small science lab for international schools to use by providing basic science tools, which they otherwise don't have access to. A school in Pakistan, in which the principal is a partner of the nonprofit, is one of the schools they are working with.
"We provide some hands-on experiential learning," Mary said. "They don't have a lot of internet access, so we have been talking about what could make a great base for a science lab: microscopes, thermometers, magnifying lens."
Along with that, the students need books, especially textbooks. Anyone who has books to donate can contact John Buchenic at 330-534-7955 or info@gdsnonprofit.com. The Buchenics also welcome anyone who would like to participate in any way, from fundraising to coming on missions trips.
For more information on Global Development Solutions and We Are the Solar Sisters projects go to gdsnonprofit.org.
More like this from vindy.com