Puzzling decision in Trumbull County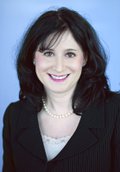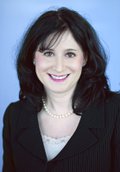 ---
Trumbull County's new administrator came out of nowhere to land the $85,000 a year job, but insists she's well-qualified by virtue of being a lawyer and knowing how to "multitask."
For those unfamiliar with the concept of multitasking, consider this: If you walk and chew gum, you're multitasking. However, if you walk, chew gum, pat the top of your head with one hand and rub your belly in a circular motion with the other hand, you're the queen (or king) of multitaskers.
"I pride myself on my ability to multitask and to prioritize," Atty. Rebecca Gerson said March 28 shortly after being hired as Trumbull County administrator, purchasing director and administrator of Trumbull Transit, the county's transit system.
The reason she felt the need to justify her appointment by Commissioners Daniel Polivka and Mauro Cantalamessa is the "no" vote from Commissioner Frank Fuda.
Fuda, who has been adamantly opposed to hiring a county administrator because the position has been vacant for 12 years and government's operations have not suffered, questioned how Gerson would handle what are essentially two full-time jobs.
Fuda, who has locked horns with Polivka, the county's Democratic Party chairman, over hiring practices, said he was only made aware of Gerson's application a day before she was hired.
Why would Commissioners Polivka and Cantalamessa bring her on board without giving the public a chance to weigh in? Could it be that they knew the decision would not play well in the bright glare of taxpayer scrutiny.
Here's the uncomfortable truth: Gerson has no discernible qualifications to serve as administrator, purchasing director and administrator of Trumbull Transit.
Her resume shows she has been a lawyer for 25 years and has worked as deputy law director with the city of Youngstown, an assistant Mahoning County prosecutor and part-time judge in Girard.
She ran unsuccessfully for Girard Municipal Court judge in 2011.
What does any of that have to do with overseeing the day-to-day operations of county government, managing the transit system, and handling the purchasing of goods and services?
Not much.
So why was she hired?
Polivka, Cantalamessa and the county's human resources director, Richard Jackson, said she had the proper skill set, such as her experience in handling union grievances.
"She does this day in and day out in Youngstown," Polivka said, suggesting Gerson might be able to handle part of that workload and save the county money.
The commissioner claimed the county paid $121,000 in 2017 to hire lawyers to handle grievances.
It is noteworthy that the commissioners weren't as effusive in their praise of her experience and knowledge of county government as they were when they hired Mike Matas as administrator in late February.
Matas was one of two finalists recommended by a screening committee consisting of Darlene St. George, Howland Township administrator; Dennis Blank, one-time Warren mayoral candidate; and James Dignan, president and CEO of the Youngstown/Warren Regional Chamber.
The filling of the administrator's job was recommended by the Trumbull County Citizens Review Budget Committee, which spent many months analyzing government's operation. The committee, chaired by Matas, issued a long list of recommendations for cutting costs without negatively affecting the delivery of services.
"None of the applicants were close to what Mike brought to the table," Commissioner Cantalamessa said of the hiring.
There was good reason for his glowing review.
Matas has been Lake County finance/budget director since 2006 and also served as chief deputy auditor/manager of financial reporting from July 2011 to August 2015.
As for his job performance, consider this statement from Lake County Commissioner John Hamercheck:
"Mr. Matas can be characterized as a franchise player for Lake County. To this end, a maximum effort on the part of Lake County has been made to retain Mr. Matas' continued employment."
Yes, Hamercheck and his colleagues made every effort to persuade Matas, who lives in Cortland, to stay. He did.
Although Matas had agreed to start work in Trumbull County on March 19, he changed his mind and sent an email to Commissioners Polivka, Cantalamessa and Fuda, who voted against filling the administrator position, saying he was resigning "due to a family matter."
While the details of the flip-flop remain vague, here's what we know: Matas would have earned $95,000 as Trumbull County administrator and purchasing director.
He is earning $99,050 as Lake County budget director. During the time he was also serving as the chief deputy auditor/manager of financial reporting, he was paid $125,042.
"It's disheartening because I thought we had a clear-cut plan, and it got turned upside down," Cantalamessa said after the rug had been pulled out from under him and Polivka.
Remember, there was a second candidate recommended by the volunteer citizens committee that screened the applicants.
His name is Larry Collins of Saline, Mich., and he was the former assistant administrator for the city of Ann Arbor.
After the Matas debacle, The Vindicator editorially urged the commissioners not to rush to judgment on filling the administrator position. The newspaper said the decision-makers should "regroup and reassess."
"The knee-jerk reaction, of course, would be for the hiring committee to reconvene and decide whether to hire one of the former applicants, including second-place finisher Larry Collins of Saline, Mich., former assistant city administrator for Ann Arbor, Mich., or to reopen the search locally or nationwide."
The keywords in the above paragraph were "reopen the search."
Indeed, the editorial recommended that Commissioners Polivka and Cantalamessa take an additional step backward to determine if the administrator position and its high cost are truly needed.
Fuda's opposition to filling the job has put him at odds with his colleagues, but the arguments he has put forth are compelling and persuasive.
Yet, Gerson suddenly appeared on the scene and landed the job with no input from the public.
Cantalamessa was absolutely right when he said the hiring of the Liberty Township resident was a move "outside the box."
The commissioner said he believes in Gerson, adding, "I believe in streamlining this process we have here, and I believe there's going to be significant savings in adding a person of this ilk to our team."
His unfortunate use of the word "ilk" does raise eyebrows.
More like this from vindy.com