How to select annuals to attract your favorite pollinators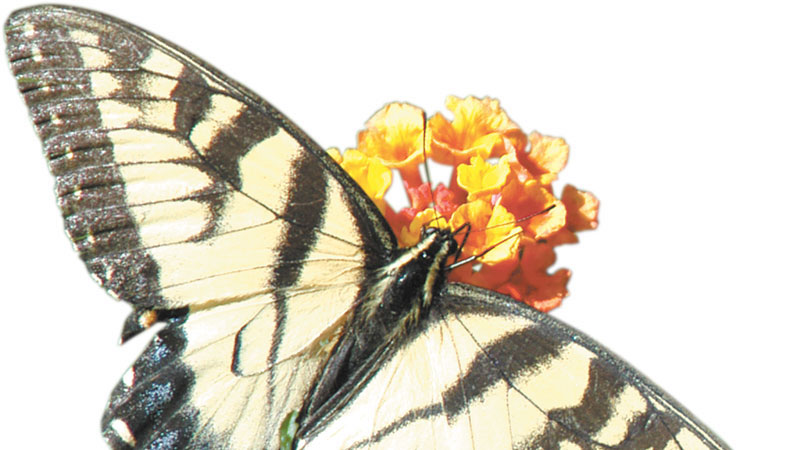 ---
By STEPHANIE HUGHES
OSU Extension Master Gardener Volunteer
CANFIELD
Everyone is interested in planting for Ohio's vast kinds of pollinators – from butterflies, to bees, to syphid flies, wasps, moths, birds, and beetles. Yes, Ohio has many kinds other than the honey bee.
We hear a lot about perennials and milkweed and indigenous wild flowers, but what about annuals as plants to attract pollinators?
Whether flower beds, window boxes or containers, most gardeners plant a host of annuals for continuous color in summer.
With fertilizing, a bit of pruning and deadheading, annuals can be a rich source of nectar and pollen that carries pollinators over the gap periods when perennials leave voids.
Think of it as fast food rather than fine dining, as the nectar and pollen are usually not as rich in sugars, amino acids, and proteins as perennials. But, they do serve a purpose in summer yard and gardens.
Flowering annuals that are favored by pollinators: Ageratum, Alyssum, Cleome, Cosmos, Annual Daisy, Globe Amaranth, Lantana, Lobelia Marigolds, Mexican Sunflower, Nicotiana Pansy, Petunia, Rudbeckia, Salvia, Sunflower, Verben and Zinnias.
Note how many of these old favorites our grandmothers planted religiously. I think they knew something.
Also, there are annual herbs that are favorites of pollinators.
I plant a whole row of basil every year. Watching the clouds of bees, as well as the predators that are attracted, makes me smile.
One day I was taking a picture of a new kind of bee on my basil and it disappeared. When I looked closer, however, a praying mantis had grabbed it, and just as quickly it turned the bee loose and began washing. No bee was harmed, as the praying mantis generally don't bother bees and ants.
Annual herbs pollinators love are basil, dill, anise and borage, also known as a starflower.
Along with enhancing your meals, you are giving these pollinators vital nutrients.
Last year, I discovered a way to get more blooms out of annuals late in the season to benefit pollinators.
When the petunias, alyssum, or other annuals get a bit scraggly in August, trim them back by a half, feed them with a fertilizer such as a 5-10-5. Be sure to read and follow the label.
Water it and the annuals will bounce back with green foliage, with blooming restarting in about two weeks.
Certain colors and shapes attract different kinds of pollinators.
Bees love bright white, yellow, and blue with shallow tubular shapes. Beetles love white or green colors. Birds love reds and funnel tube flowers. Butterflies need narrow tubes, and landing pads, in reds, yellow, and purple.
You can find many lists of plants for pollinators and information on what you can do to help the pollinators at: http://go.osu.edu/plantsforbees.
More like this from vindy.com