Niles man faces felonies after gun incident with cops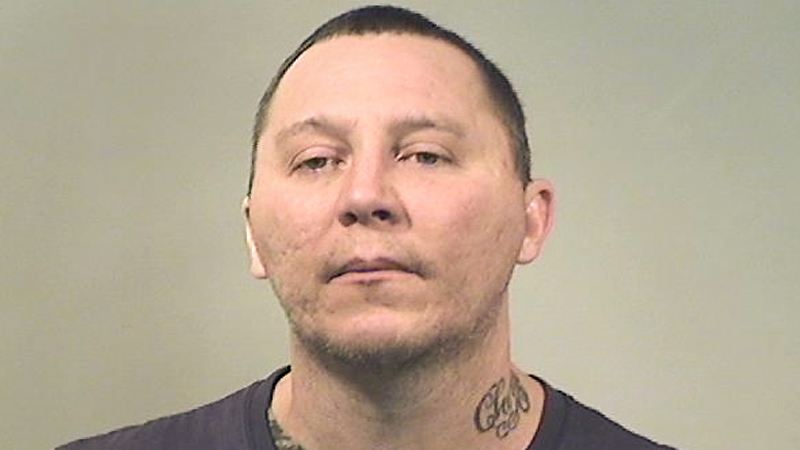 ---
By Ed Runyan
NILES
Cheryl Gladhill says she doesn't know if her husband, Eric H. Gladhill, wanted to die when he walked toward police officers early Tuesday in his home holding a BB gun pistol as police announced that they were entering the home.
An officer fired his service revolver toward Gladhill as Gladhill descended the stairs, but the shots did not hit him, and Gladhill went back upstairs, put the BB gun down, came back downstairs and allowed himself to be arrested.
Neither Gladhill nor any of the officers involved were injured, a Niles police news release says.
"I think he's just tired of the whole court system," Cheryl Gladhill said. "When he's intoxicated, you don't really know where his mind's at," she said Tuesday after her husband was arraigned in Niles Municipal Court.
He has a lengthy criminal record in Niles and Warren for drunken driving and other misdemeanor offenses. This time, his charges are felonies.
Gladhill, 45, of Vienna Avenue, was arraigned on felony domestic violence and felony aggravated menacing. He was not required to enter a plea, and bond of $100,000 was set.
His wife called 911 at 11:48 p.m. Monday, saying she was hiding from her husband in a bedroom closet because he was intoxicated and causing a disturbance, Niles police said.
She said told the 911 operator her husband doesn't own a gun, but he indicated that he was "going to fight the police," according to a 911 center log of her conversation.
She told a Vindicator reporter she didn't witness the officer firing at her husband because she was hiding their two children upstairs. "I was trying to keep the kids safe," she said.
She thinks she heard three shots. She found bullet holes in the wall, she said.
The news release says the Ohio Bureau of Criminal Investigation and Niles police detectives are handling the investigation.
Niles officers announced themselves when they entered the home through a side door. Gladhill then came down the stairs and "confronted the officers" with a black pistol in his hand before one officer fired, the news release states.
The gunfire and arrest took place 12:03 a.m. Tuesday, according to a county 911 center call log.
The news release says the handgun police recovered from the home has been turned over to BCI and appears to be a replica of a Smith and Wesson MP9. It doesn't say whether the weapon fires real bullets or BBs.
Niles Police Chief Jay Holland was not available to comment.
The episode was captured on two Niles police officers' body cameras, but the videos have also been turned over to BCI, the news release says.
Gladhill has had 16 criminal and traffic cases through Niles Municipal Court since 2015 and another half dozen in Warren Municipal Court.
More like this from vindy.com