ODOT previews 2018 Valley construction season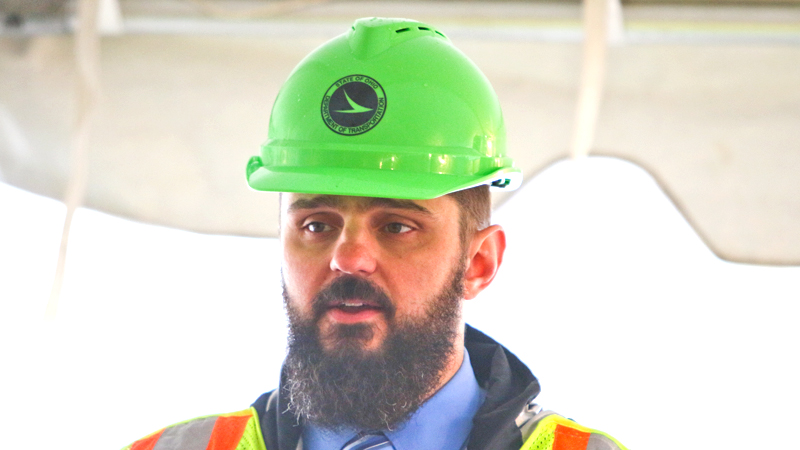 ---
ODOT Spokesman Discusses Upcoming Construction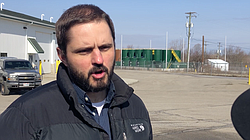 Video
ODOT launches website at www.ohgo.com/mah to provide motorists with information
By Justin Wier
NORTH LIMA
While many areas of Ohio have yet to fully experience spring, the Ohio Department of Transportation is ready to jump feet first into construction season with $2.35 billion in projects statewide.
That includes $131.9 million across 14 projects in Mahoning County and $19.1 million across 12 projects in Trumbull County.
Paramount among those is the construction of a new interchange on Interstate 680 at state Route 164 in Beaver Township.
The interchange will add an on-ramp and exit between the Western Reserve Road interchange and the Ohio Turnpike toll gate. ODOT officials said it should help alleviate congestion at Western Reserve Road.
The $11.6 million project, which got underway last month, will include a roundabout at the intersection of state Routes 164 and 626 and a park and ride lot north of the interchange on 164.
"We're going to really improve that area and improve access into the whole southern side of the county," ODOT spokesman Brent Kovacs said.
The project has a completion date of October 2019. This year motorists will see a 30-day closure of state Route 626 north of 164 mid-August and the seven day closure of the south leg of the 626/164 interchange in early October with additional closures in 2019.
ODOT launched a new website at www.ohgo.com/mah that will provide motorists with information on major projects in the county.
Other projects in Mahoning County include the completion of widening along Interstate 80 in September and bridge repairs and resurfacing along Interstate 680.
The bridge project extends through July 2021 and includes 12 bridges between state Route 711 to U.S. Route 224. The resurfacing project, to be completed in September, will repair the interstate between the South Avenue and 224 exits, an area heavily dotted with potholes.
The bridge project could cause traffic headaches as it will include a 30-day closure of 680 northbound between Edwards Street and U.S. Route 62.
The biggest project in Trumbull County involves resurfacing of state Route 193 between the Mahoning County line and state Route 82. The $3.6 million project extends through June 2018.
Kovacs asked all motorists to take extra caution when driving through work zones. Crews were struck 152 times last year. This year has already seen the death of an ODOT worker on 680 last month in Youngstown.
"These workers are only a foot or two away from the construction barrel," he said. "Please minimize distractions while driving through construction zones. Put that phone down. Maybe don't take a sip of coffee. Little things like that make everyone safer."
More like this from vindy.com