Co-defendant in murder case investigated for contacting witness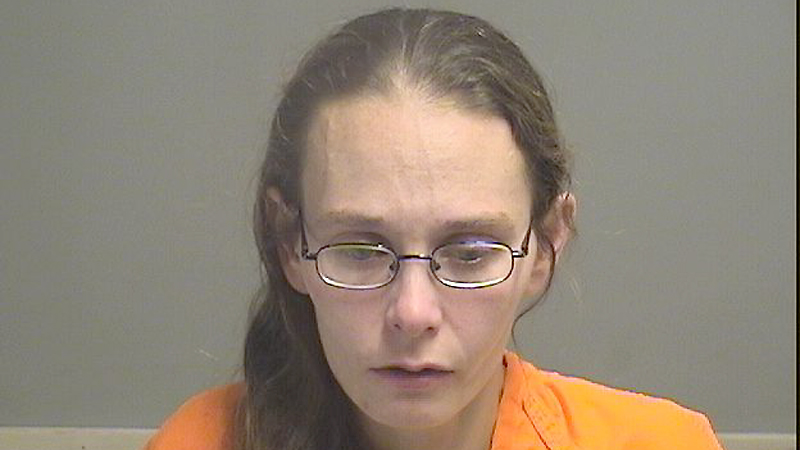 ---
Co-defendant in murder trial reportedly messaged man on Facebook
By Joe Gorman
YOUNGSTOWN
The co-defendant in the death of a woman whose body was found in a freezer last summer is being investigated for intimidating a witness.
Reports said a man made a report Friday with police that said Katrina Layton, 35, free on bail after pleading to reduced charges in the death of Shannon Elizabeth Graves, sent him a Facebook message with a thumbs-up sign.
The man made the report about 6 p.m. Friday and is a witness in the case, the police report said. The man told the officer he thinks the thumbs-up sign he received from Layton means that she got away with murder.
Layton is not allowed to have any contact with Arturo Novoa, 31, who is facing aggravated-murder charges in the death of Graves, according to the terms of her bail.
The order granting her bail does not specifically say Layton cannot contact witnesses, however it is standard procedure for defendants and witnesses in cases to be barred from contacting each other.
Detectives are investigating. No charges have been filed.
Layton was released from the Mahoning County jail March 28. Prosecutors would not comment on any details of the case last week when Novoa had a pretrial hearing, but at the time in February Layton pleaded guilty to lesser charges of obstructing justice and abuse of a corpse, they did not oppose her being released.
Judge Lou D'Apolito, however, wanted her held because Novoa's trial was to begin in March. Since then, however, Novoa's trial was pushed back to August.
The man who made the report flagged down a police officer who was working on an accident investigation about 6 p.m. Friday.
In July, Graves' body was found in a freezer in the Campbell home of a friend of Novoa's, leading to first abuse-of-a-corpse and later aggravated-murder charges against the pair.
When the pair was arraigned in municipal court, prosecutors said that Layton had assumed Graves' life, living in her apartment, driving her car, using her phone and taking her boyfriend – Novoa.
Under the terms of her plea agreement, Layton agreed to cooperate with prosecutors in exchange for her charges being reduced. She also gave prosecutors a statement the day she gave her plea.
Police have never said how they think Graves was killed. A coroner's report lists Graves' death as "homicide by unspecified means."
More like this from vindy.com