UPDATE | BCI investigating shooting at Niles house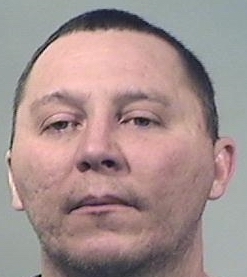 Photo
NILES — The Ohio Bureau of Criminal Investigation and Niles police detectives are handling an investigation of an episode at a Vienna Avenue (state Route 46) home late Monday night and early today in which Eric H. Gladhill, 45, confronted officers while holding a gun and a Niles officer fired his service revolver at him.
Neither Gladhill nor any of the officers involved were injured, a police news release says.
Gladhill was arraigned this morning in Niles Municipal Court on felony charges of domestic violence and aggravated menacing.
Because the charges are felonies, no plea was required. He was arraigned by video from the Trumbull County jail, where he remains confined in lieu of bond. The amount of the bond was not available this morning.
The news release says police were called to the home at 11:48 p.m. by Gladhill's wife, who said she was hiding from her husband in a bedroom closet. She said Gladhill was intoxicated and causing a disturbance with the family.
She also advised he was making threats toward police.
Niles officers announced themselves when they entered the home. Gladhill then came down the stairs and confronted officers with a black pistol in his hand. One officer fired his service revolver at Gladhill, who then retreated back up the stairs.
Gladhill then came back down the stairs without the weapon and was taken into custody without incident, the release says.
The gunfire and arrest took place at just after midnight, according to a county 911 center call log.
The episode was captured on two Niles police officers' body cameras, but the videos have been turned over to BCI, as well as the gun Gladhill was carrying, the news release says.
More like this from vindy.com