Man who hits YPD cruiser says he 'ain't ever had a license.'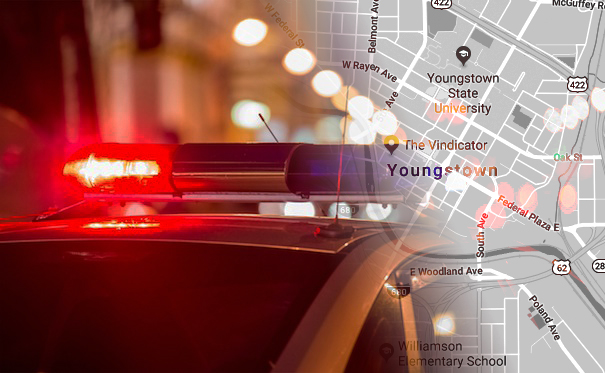 ---
By Joe Gorman
YOUNGSTOWN
A man cited for operating a motor vehicle while under the influence, after a car he was driving struck a police cruiser early Sunday, says he's never had a driver's license.
The police report said his blood-alcohol content was more than three times the legal limit for being drunk.
An officer was on patrol about 6:30 a.m. Sunday driving south on Market Street on the South Side in the left lane when a car driven by Clifford Stanley Anderson, 34, of Cameron Avenue, tried to pass him in the turning lane, then spun out and hit the cruiser and continued on.
The officer managed to pull Anderson over at East Judson Avenue and Market. Reports said Anderson smelled heavily of alcohol and could not stand up to take a field-sobriety test.
At the police station, Anderson took a breath test and registered a blood-alcohol content of 0.233, reports said. In Ohio, the legal limit for driving drunk is 0.08.
Police also found a marijuana cigarette and a bag of suspected marijuana in his car, reports said.
An arrest report noted Anderson has four open suspensions and 20 previous suspensions on his license, although Anderson claimed he has never had a license.
Police issued Anderson citations for OVI and possession of marijuana and was driven home by the same officer whose cruiser he struck. The cruiser was not seriously damaged.
Municipal Court records show Anderson has traffic cases for no driver's license and other traffic offenses dating back to 2002. His present case, however, is his first OVI.
Reports said police asked Anderson if he had a license and Anderson answered: "Man, I ain't ever had a license."
Anderson also told police he was not drunk when they asked him if he would take a urine test after he took his breath test. Reports said Anderson told them he would "take any test you have" because he was not drunk.
During the breath test, reports said Anderson was intentionally taking it wrong by not blowing into the machine the right way, so a second test had to be administered. That was the test where his BAC was registered at 0.233, reports said.
More like this from vindy.com