Struthers slates summer projects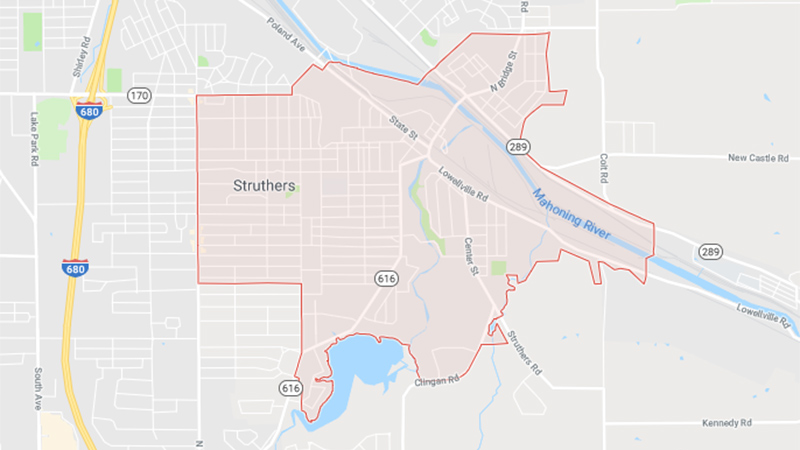 ---
Street resurfacing
Struthers will resurface six streets beginning this summer. They are:
Smithfield Street between Garfield Street and state Route 616.
West Spring Street between Youngstown-Poland Road and Dogwood Lane.
West Sexton Street between Youngstown-Poland Road and Dogwood Lane.
West Harvey Street between 5th and 8th streets.
West Como Street between 8th and 9th streets.
Oakview Avenue between Washington and Chestnut streets.
Source: Mayor Terry Stocker
STRUTHERS — By GRAIG GRAZIOSI
ggraziosi@vindy.com
STRUTHERS
More than $1 million in construction projects are slated to begin in the city this summer, according to the 2018 budget.
Though the total cost of the projects is more than $1 million, most are only partially funded by the city, with grants from the state paying for the bulk of the work.
Mayor Terry Stocker said the first projects will begin midsummer.
State Route 289 will be resurfaced from the city's border with Lowellville to Bridge Street. The project will cost $320,000, with $256,000 covered by an Ohio Department of Transportation grant.
An additional six streets will be resurfaced using an Ohio Public Works Commission grant and money generated from a resurfacing and road maintenance levy passed in 2014.
The project will cost $383,000, with Struthers paying $236,000, and the OPWC covering the remainder.
Midlothian Boulevard will also receive resurfacing work thanks to a collaboration between the city and Youngstown. Struthers is responsible for the southern portion of Midlothian running from state Route 170 to 5th Street. The city's engineer's estimate says Struthers will be responsible for $90,000 of the $168,000 project.
"We're grateful to be able to collaborate with Youngstown on this project," Stocker said.
Stocker said the city was planning to use fiber-reinforced asphalt in the repaving projects, as that surface has proven to resist the damage caused by temperature-related growth and expansion in other regions of the country where it has been used.
"They've had success with it in the Pacific Northwest, up in Washington," Stocker said. "Hopefully, we'll see similar results. If it can add an additional five years to our roads before they need repaved, that's huge for us."
More than 4,500 feet of sidewalks will be installed along Garfield Street beginning on the eastern edge of Manor Avenue. The project's total cost is $208,000, with the city's cost pegged at approximately $50,000.
The city also plans to upgrade two facilities and construct a new one beginning this summer.
New vehicle bays will be added to the Elm Street fire station, which will allow the fire department to park all its vehicles inside buildings. The project will cost $50,000.
City Hall will receive new parking as part of an initiative to improve security on court days. The new spots will be located on Elm Street across from City Hall's front entrance, and will cost between $10,000 and $15,000.
The new building will be a salt-storage facility constructed on the site of the former skate park on Stewart Street and will cost $50,000.
Mauthe Park will also receive a number of upgrades this year. The city plans to replace the roof of the multipurpose building and install drainage and mulch at the park's playgrounds. The projects will cost approximately $35,000.
The park's parking lot, as well as the City Hall lot, will be stripped and sealed, and insulation will be installed in the park's storage garage to better stave off temperature-related damage to park equipment during winter months.
More like this from vindy.com