Facebook Hotseat Latest | Zuckerberg says they did not take broad view of responsibility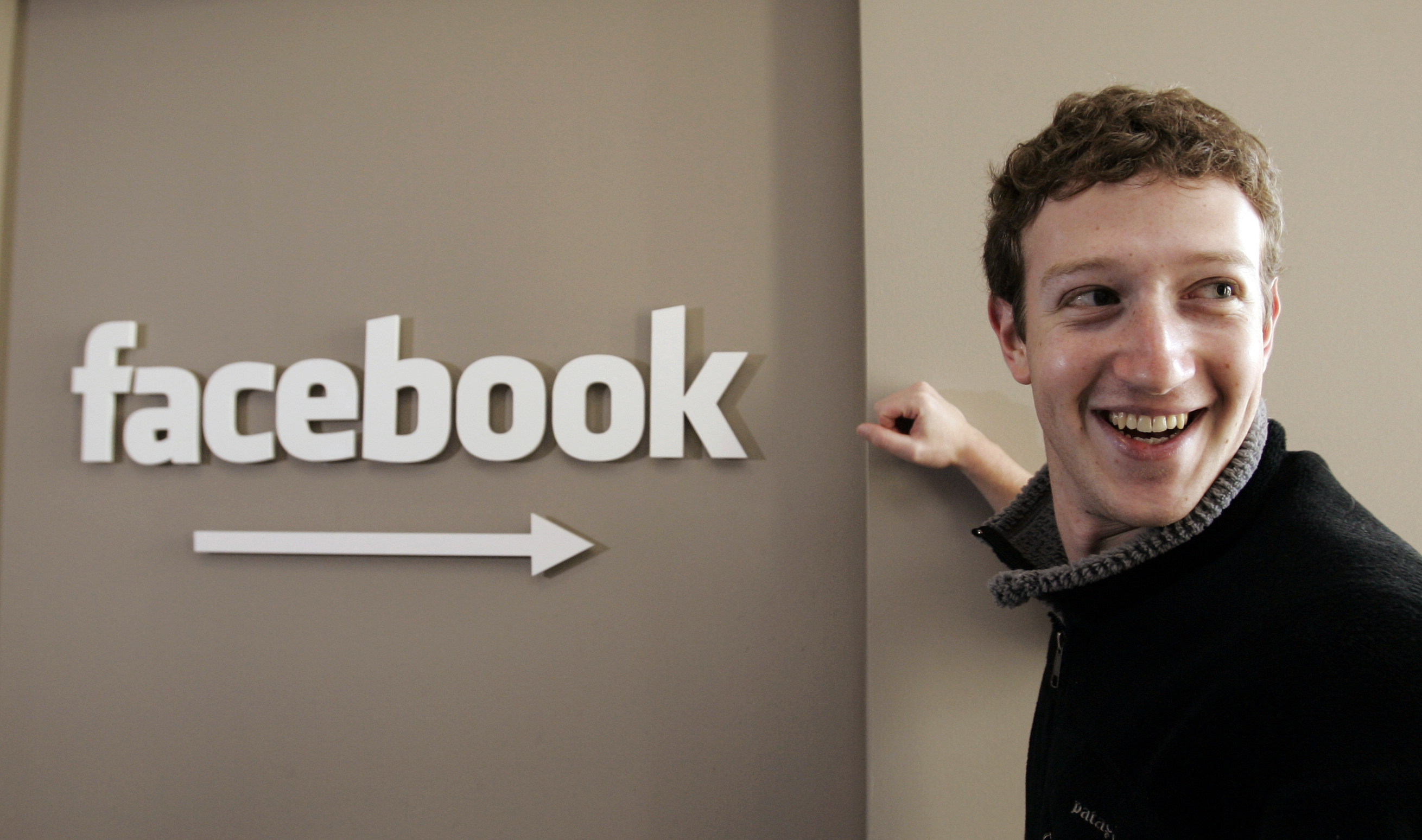 ---
NEW YORK (AP) — The Latest on Facebook's privacy scandal (all times local):
2:20 p.m.
Mark Zuckerberg says as many as 146 million people may have received information from a Russian agency that's accused of orchestrating much of the cyber-meddling in the 2016 presidential election.
The Facebook CEO says his company found about 470 accounts and pages linked to the St. Petersburg-based Internet Research Agency, which generated around 80,000 Facebook posts over roughly a two-year period.
Zuckerberg says most of the people — roughly 126 million — "may have been served content" from a Facebook page linked to the Russian agency. Another 20 million "were likely served" on Instagram.
The Trump administration last month hit Internet Research Agency employees with financial sanctions. Special Counsel Robert Mueller had earlier indicted these employees for seeking to conduct "information warfare" against the U.S.
———
2:05 p.m.
The top Democrat on the Senate Commerce Committee says he believes Facebook CEO Mark Zuckerberg is taking congressional hearings seriously "because he knows there is going to be a hard look at regulation."
Sen. Bill Nelson of Florida said Zuckerberg was "forthright and honest to the degree he could" be in a private meeting the day before Zuckerberg testifies before the committee.
Nelson said it's going to be difficult with Republicans in charge, but argued there should regulation to ensure users' privacy on social media.
Zuckerberg is testifying before two Senate committees on Tuesday and a House panel on Wednesday. That comes after revelations that a Trump-connected data-mining firm gathered personal information from 87 Facebook million users to try to influence elections.
——
1 p.m.
Facebook CEO Mark Zuckerberg says his company was too slow to spot or respond to Russian interference in the 2016 presidential election. He's also apologizing for a privacy scandal that allowed third-party apps to harvest the personal data of users without their consent.
Zuckerberg says in an opening statement to be delivered to congressional committees, "I started Facebook, I run it, and I'm responsible for what happens here."
He says that includes "fake news, foreign interference in elections, and hate speech, as well as developers and data privacy."
Zuckerberg says Facebook is an "idealistic and optimistic company." But he says Facebook didn't take a broad enough view of its responsibility. He says that was a "big mistake."
He's scheduled to testify Tuesday and Wednesday before Senate and House oversight committees.
——
12:30 p.m.
Mark Zuckerberg says the company has a responsibility to make sure what happened with Cambridge Analytica doesn't happen again.
Zuckerberg, who is testifying before Congress this week, says in his opening testimony that the company has taken several steps to restrict outsiders' access to people's personal information on Facebook. The House Energy and Commerce Committee released the prepared remarks Monday.
Zuckerberg says the company is also investigating every app that had access to a large amount of information before the company moved to prevent such access in 2014 — something that came too late in the Cambridge Analytica case.
Facebook is under fire in the worst privacy crisis in its history after it was revealed that this Trump-affiliated data mining firm used ill-gotten personal information from 87 million users to try to influence elections.
---
10:50 a.m.
Facebook has suspended another app firm that may have misused data, adding to a growing list of firms being investigated by the social media company.
Facebook says CubeYou, a firm associated with the University of Cambridge Psychometrics Centre, will be suspended after CNBC notified Facebook that CubeYou was collecting information about users through quizzes.
According to CNBC, CubeYou labeled its quizzes "for non-profit academic research" then shared user information with marketers. CNBC says CubeYou denies misusing data.
On Saturday, Facebook said it suspended AggregateIQ, a Canadian political consulting firm, amid media reports it had ties to Cambridge Analytica, a British data mining company accused of obtaining data from up to 87 million Facebook users to sway elections. Cambridge Analytica got its data through an app built by a University of Cambridge psychology researcher, Aleksandr Kogan.
The suspension comes as Facebook prepares to notify users Monday about whether their data had been accessed by Cambridge Analytica.
———
10:15 a.m.
Facebook CEO Mark Zuckerberg says the company is establishing an independent election research commission that will look into the effects of social media on elections and democracy.
The move comes as the social media service grapples with a government report that Russia tried to meddle with the U.S. elections in part by using Facebook. Facebook is also facing one of its worst privacy scandals in its 14-year history after it was revealed a data firm Cambridge Analytica misused data from up to 87 million users. Zuckerberg is preparing to testify before Congress beginning on Tuesday.
In a Facebook post, Zuckerberg said the commission will work with foundations across the U.S. to set up a committee of academic experts who will come up with research topics and select independent researchers to study them.
———
6:30 a.m.
Apple co-founder Steve Wozniak is shutting down his Facebook account as the social media giant struggles to cope with the worst privacy crisis in its history.
In an email to USA Today, Wozniak says Facebook makes a lot of advertising money from personal details provided by users. He says the "profits are all based on the user's info, but the users get none of the profits back."
Wozniak says he'd rather pay for Facebook. He says "Apple makes money off of good products, not off of you."
Facebook CEO Mark Zuckerberg will testify on Capitol Hill on Tuesday and Wednesday about the company's ongoing data-privacy scandal and how it failed to guard against other abuses of its service.
Facebook has announced technical changes intended to address privacy issues.
———
Facebook users to learn if they were part of privacy scandal
NEW YORK (AP) — Get ready to find out if your Facebook data has been swept up in the Cambridge Analytica scandal.
Starting Monday, the 87 million users who might have had their data shared with Cambridge Analytica will get a detailed message on their news feeds. Facebook says most of the affected users (more than 70 million) are in the U.S., though there are over a million each in the Philippines, Indonesia and the U.K.
In addition, all 2.2 billion Facebook users will receive a notice titled "Protecting Your Information" with a link to see what apps they use and what information they have shared with those apps. If they want, they can shut off apps individually or turn off third-party access to their apps completely.
Reeling from its worst privacy crisis in history — allegations that this Trump-affiliated data mining firm may have used ill-gotten user data to try to influence elections — Facebook is in full damage-control mode. CEO Mark Zuckerberg acknowledged that he made a "huge mistake" in failing to take a broad enough view of what Facebook's responsibility is in the world. He's set to testify before Congress next week.
Cambridge Analytica whistleblower Christopher Wylie previously estimated that more than 50 million people were compromised by a personality quiz that collected data from users and their friends. In an interview aired Sunday on NBC's "Meet the Press," Wylie said the true number could be even larger than 87 million.
That Facebook app, called "This is Your Digital Life," was a personality quiz created in 2014 by an academic researcher named Aleksander Kogan, who paid about 270,000 people to take it. The app vacuumed up not just the data of the people who took it, but also — thanks to Facebook's loose restrictions — data from their friends, too, including details that they hadn't intended to share publicly.
Facebook later limited the data apps can access, but it was too late in this case.
Zuckerberg said Facebook came up with the 87 million figure by calculating the maximum number of friends that users could have had while Kogan's app was collecting data. The company doesn't have logs going back that far, he said, so it can't know exactly how many people may have been affected.
Cambridge Analytica said in a statement Wednesday that it had data for only 30 million Facebook users.
More like this from vindy.com